Written by: Patrick Scattergood




 Art by: Stephane Cote




 Published by: Dark Pond Creatives
There is something distinctly evil when you combine the darker aspects of the human psyche with children – Stephen King hit on this perfectly in IT, and here, obviously not in the same manner, Patrick Scattergood and Stephane Cote have landed in that same damaged darkness. The first thing that grabs you about this book is that delicious cover. It is a scene setter, there is an opulence to the jack in a box, and when mixed with the aspects of grime dripping down the cover it alludes to the horrors within.
Morbid Detection kicks off with slice of foreshadowing in terms of the nature of the story, the early pages firmly imbue the book with an unsettling atmosphere. And that feeling holds you through each aspect of the plot, while there are lighter moments the impending horror is ever present and never once relinquishes its grasp.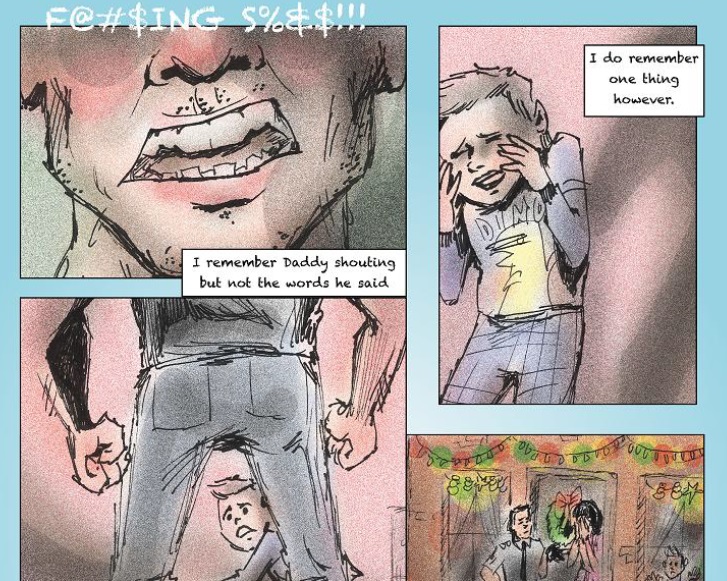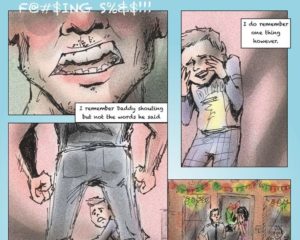 As the story of the serial killer begins to unfold we are introduced to the 'Detection Specialist' – Fredricks – and his partner Jensen. As a detective on the trail of the evil killer, Fredricks is brought in gently. It's an interesting switch here, detective stories are usually skewed in favor of lengthy exposition on the hero, yet in Morbid Detection the writer has purposefully switched the focus so that we have a lot of build up with the killer, and much less with the detection specialist. This switch is a bit of a curve ball but it doesn't detract from the tragic aspects of the tale.
Stephane Cote's art perfectly marries up to the vibe of the story, and that unnerved horror is the making of this gruesome tale. The way that the differing aspects are combined, the horror of the murders, with the lighter childhood scenes (though these are not safe from a damaging aspect either), gives proceedings a sense of discord – that seems to be the target for Patrick here.
With a central character that is decidedly damaged, in both mind and deed, the scene is set, in this dark city, for an evolving tale of murder. The first issue wraps with the characters fully introduced, the horror is set and the relationship between the killer and the detection specialist is in place and everything is ready for the next deliciously dark issue of Morbid Detection: the chase is on!