T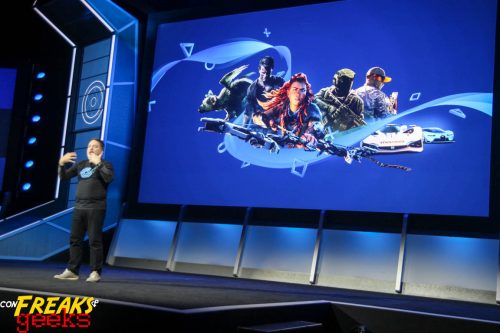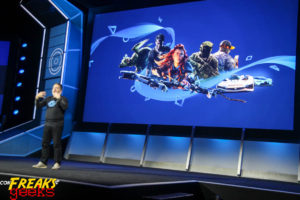 his was my first time attending PlayStation Experience and it certainly won't be my last. I was so excited as my wife drove me up to the entrance so I could pick up my badge the night before to receive my little gift bag with some PlayStation goodies. Now I swore that I would go to bed early so I could get up and get in line to get into the conference, but that didn't happen as I was just too excited and barely got any sleep. The conference did not start till 10am so I arrived at 6am to find that about half of Los Angeles was already in line.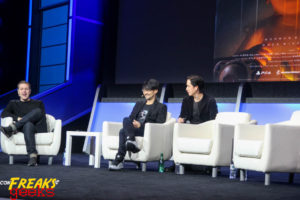 As the line began to move, we entered the hall to watch the conference live for my first time. My friend and editor had already us saved seats in the front row. Now as the lights went down and the music started, I felt exhilarated as I have only ever watched these conferences online. The show started off with unbelievable game play footage of Uncharted Lost Legacy which looked amazing. Then the presentation moved on to other great titles such as Wipeout for the PlayStation 4, What Remains of Edith Finch, which looked really good, and Hideo Kojima's Death Stranding's latest trailer that blew everyone in the audience away. Then, for the finale, Naughty Dog really turned heads as they announced and showed a trailer for The Last of Us Part 2.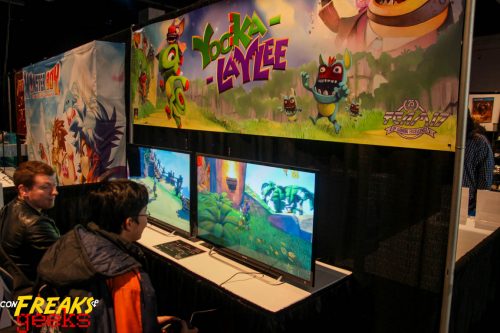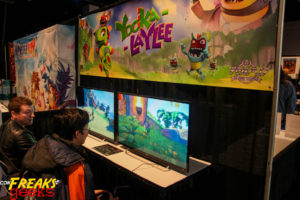 Now as the conference ended and the convention floor opened there were games for as far as the eye could see. This is where things got a little daunting as there were lines for every game on the floor, some which took up to 2 hours of wait time. That didn't stop me as I'm used to lines from having gone to San Diego Comic Con for the last 5 years. My first thought when I knew I was coming to PlayStation Experience was that I could finally try out PlayStation VR for the first time and see what everyone was talking about. I got to try so many VR titles like Eve Valkyrie, Ace Combat 6, and Batman: Arkham VR. Batman: Arkham VR was amazing, this game alone could sell the PS VR in my opinion. There was so much detail I felt was actually Batman, from having to put on the suit and setup my utility belt, it was awesome.
The only thing bad about event was that it was only 2 days long. That Saturday and Sunday went by so fast because I'm used to conventions lasting at least 4 days. All in all, it was quite an amazing experience to have attended. As I walked out those doors on that last day as they closed, I felt a little happy as I knew I would definitely be back next year for an even more amazing experience.