RTX 2017 Convention Report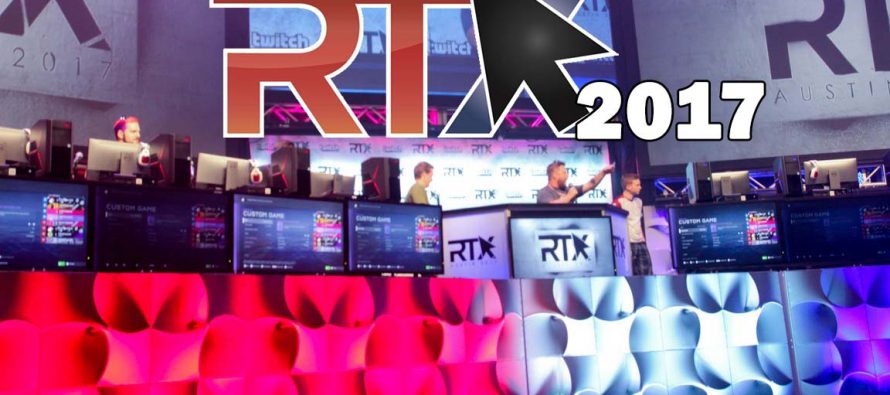 This was our first time at Rooster Teeth Expo (RTX), and I wasn't quite sure what to expect. Even though I have personally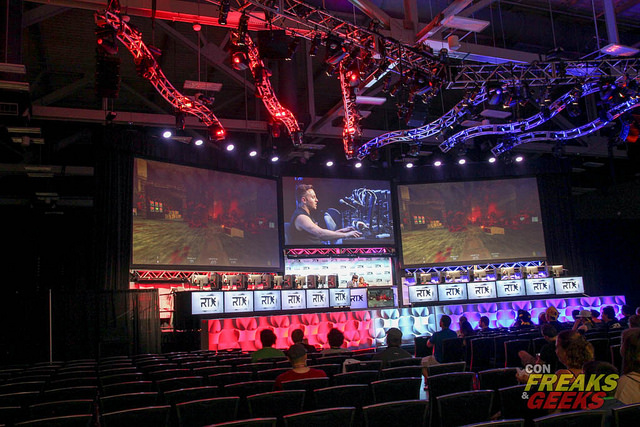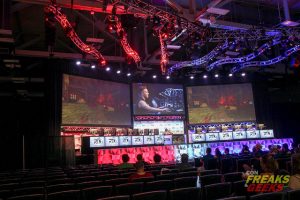 been a long time fan of RWBY and Red v. Blue. Once you go into a convention with others so passionate about these fandoms, along with the other content that Rooster Teeth puts out, you feel even more love for them. The main stage may have shared a room with the vendor hall and artist alley, but once you have everything else out of your field of vision, the main stage grabs your full attention. The excitement is infectious, especially when there's live gaming going on. Also, whomever picked to have Rage Against the Machine playing in-between events is a genius. I have a special place in my heart for angry political music.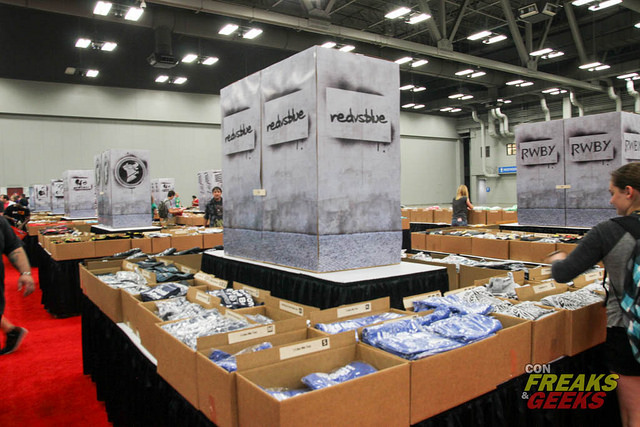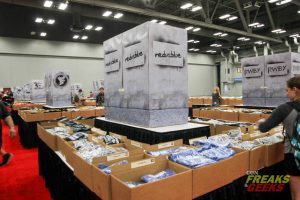 I was also pleasantly surprised by the official RTX merchandise the convention had for all their fandoms. It was so organized and it was hard not to buy multiple items for it all. I settled on a gorgeous Prrya Nikos official figure (I'm totally getting Lie Ren's figure next time!), a blind box where you could get any of the character from the series, and a Cow Chop pillow. All the official merchandise was high quality and I was more than satisfied with my purchases. I actually have to claim my pillow when I get home every night so my cat doesn't get to it first! There was lots of other booths we were eager to visit as well, and everyone was so polite and professional, but still full of passion. Other booths we visited were The Behemoth, Supergiant Games, Microsoft, SXSW gaming, and more indie gaming booths. Lootcrate also had a Halo themed booth that had attendees shoot Nerf guns at targets for prizes. Check out this month's theme here! 

Once we finally managed to drag ourselves away from the main room of the convention, we attended the Cow Chop panel. I had taken a picture just an hour before with UberHaxorNova of Cow Chop in the main event room, and I was still over the moon when we got to the panel since I've been a longtime fan of his channel. Once I saw one Cow Chop video, I was hooked right away. The panel was non-stop laughter, and I'm really glad to be a part of the fandom. They really care what their fans think and what they want to see, and it shows. They could do Amazon Prime Time videos forever and I can guarantee no one would be sick of it.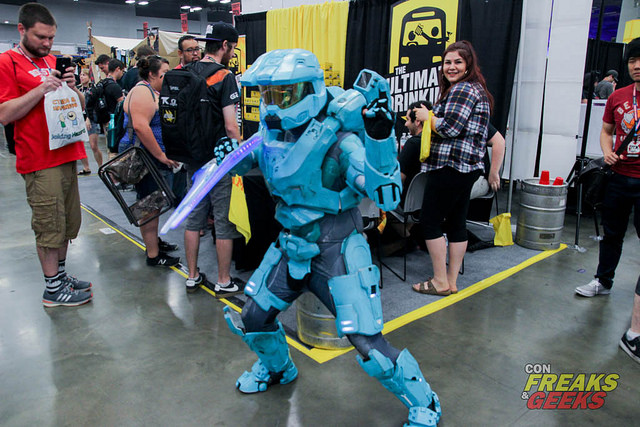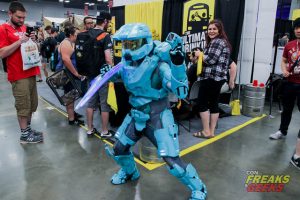 After the Cow Chop panel we headed to a very intimate RWBY cast panel that was very informative and fun. Lots of other press got to ask some very detailed questions. The cast was friendly and had fun answering the questions the passionate fans had. The cast were big fans of RWBY themselves and it showed with the participation they had at the panel. We also got to attend the How It Should Have Ended Panel. It was also a very chill, but informative panel. The creator, Daniel Baxter, is a very relaxed, down to earth kind of guy, and he was happy to share his passion with the fans. I really look forward to all his future content on top of the great work he already has.

The final event we attended at RTX was the costume contest and I enjoyed the intimacy of it, since the competitors walked down the aisle of where the audience sent.  There was tons of talent, including someone who had made the button command over Ethan Mars' head (of Heavy Rain infamy) when shouting his son's name, audio included in costume, and someone who made Yang's bike that she uses in RWBY. I felt the costume contest was also very fair and encouraging to its participants, especially if they were first time costume creators.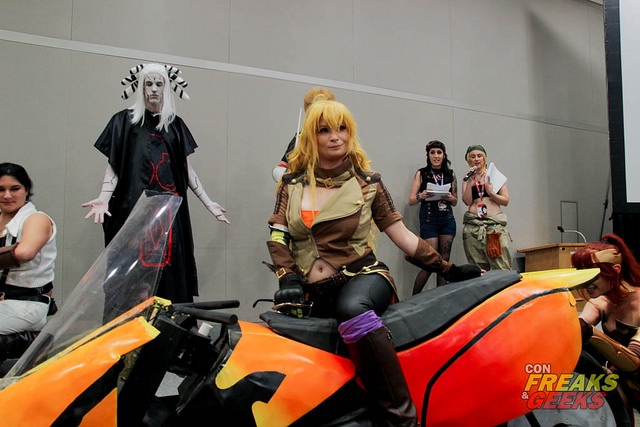 Downtown Austin seems to be just a great place for RTX! The city is lively with culture and the food served all palates and was so delicious, I can't wait to return to Austin!
---
---
Related Articles
When I came across the Arcade1Up booth at Evo 2018, I thought it was a very cool concept. I asked
Since the Playstation Experience back in December, one of the highly anticipated fighting game coming out has more information! Marvel VS.
7 years has passed since the last Dead or Alive game was released. Finally, Team Ninja showed off their latest