Entering its third year, Game On Expo is becoming one of the newest, most incredible video game shows on the West Coast. What makes Game On Expo different from other retro video game conventions is the vast diversity of guests ranging from voice actors, video game designers, YouTubers, cosplayers, and more. In fact, to celebrate the 25th anniversary of the first Mortal Kombat, the event will have the original motion capture actors and actresses at the show!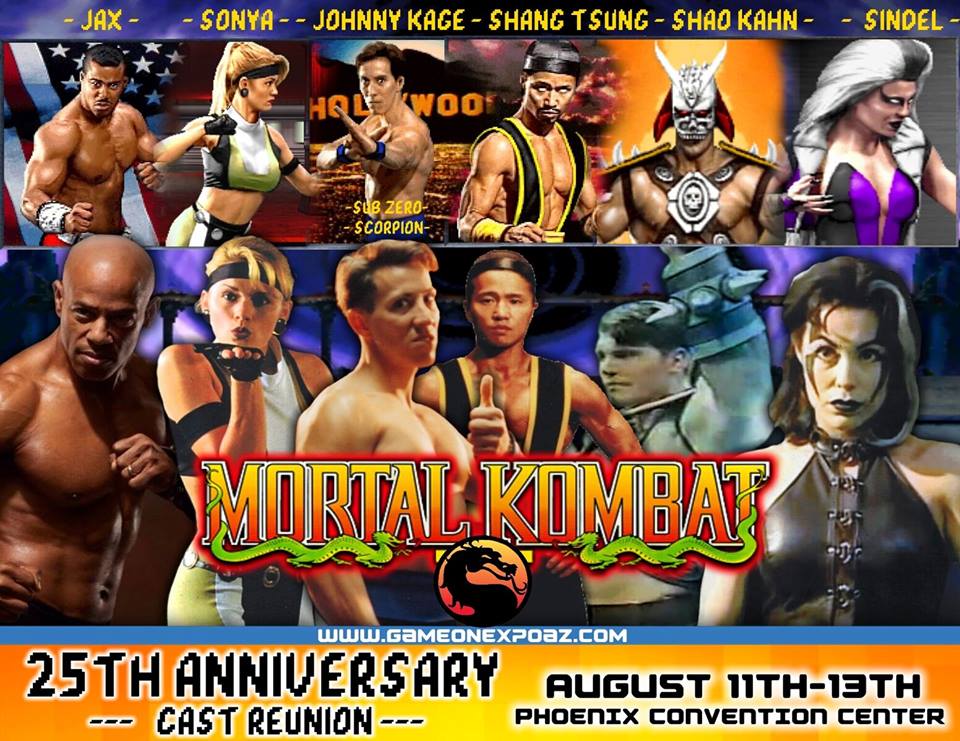 To further accommodate its growth, Game On Expo moved to the Phoenix Convention Center to allow for additional events, panels, and more. One of my personal favorite musicians, Mega Ran,will also be jamming it up this year. What I feel what this show does right is how its caters to all aspects of the video game fan base. Are you an Overwatch fan? Voice actresses Carolina Ravassa (Sombra), Anjali Bhimani (Symmetra) and voice actor Josh Petersdorf (Roadhog) will be greeting fans and geeking out in panels. Love watching YouTubers dish out loads of retro gaming facts and information? Game On Expo will have Metal Jesus Rocks, The Gaming Historian, and Andre Meadows of Black Nerd Comedy in attendance! Fans of cosplay?  Two time Blizzcon cosplay champion and designer Amanda Hosler will be there to give tips and tricks in crafting. The list goes on and on.
Retro conventions focus mostly with dealer halls and programming which is not a bad thing in any way. Game On Expo will also have a big dealer hall as well as a lot of programming and gaming. The difference here is that Game On Expo is adding a large amount of gaming industry and fan entertainment when retro cons usually have little to none. Video game freaks and geeks should could come down to Game On Expo  August 11 – 13th and enjoy the festivities. Passes are currently on sale on their website by clicking here. Hope to see you there!