Simply Hilarious | The Cast of Voyage to the Stars at Wondercon 2019
During Wondercon 2019 I spoke with hilarious cast behind the sci-fi comedy podcast, "Voyage to the Stars". This podcast is currently available to listen on Apple Podcasts, Spotify, and Google Play, and more.
The podcast centers around an oddball cast of characters who have managed to find themselves on an alien space craft. The ship transports the group of misfits far from home in the year 2263. There are four main characters you get to listen to in almost every episode. The crew consists of Tucker Lentz, the bumbling captain played by Colton Dunn (Superstore), Elsa Rankfort, the impulsive and intelligent science officer played by Felicia Day (The Guild), Stewart Merkel, the apathetic janitor played by Steve Berg (Tag), and Sorry, a sarcastic AI program with a mind of its own, played by Janet Varney (The Legend of Korra, The Last Airbender). The podcast goes through the logs of the crew mates. This gives the listener a better idea of their struggles, relationships, desires, and flaws. 
With a unique twist, "Voyage to the Stars" has an overall written plot by writer and producer, Ryan Copple. The cast will improvise pieces of dialogue, creating hilarious scenarios. It focuses on character driven dialogue, situations, and some well placed comedy and drama in the sci-fi setup. Part of the reason it works so well is the love of sci-fi Copple shows in his writing as well as the willingness to poke fun at some of its cliches. If you're a fan of flawed yet lovable characters, a good script, great acting, and, at times, improvisation, check out "Voyage to the Stars." You won't regret it!
New episodes come out weekly every Monday! 
Niki Birkedahl
Nicole Birkedahl has been cosplaying since 2004 under the guise of Smoldering Flame Cosplay. She does screen accurate pieces thanks to the help of her best friend, and seamstress, Tia Dworshak. Along with cosplay, Nicole loves playing video games, collecting figures, and doing editorial work for all things in nerd culture!
---
---
Related Articles
Geeky News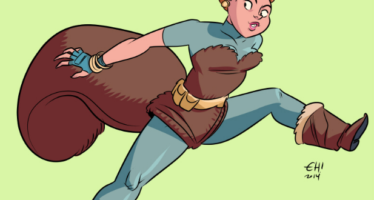 This January, there's a new heroine on the block – and the Marvel Universe will never be the same. Prepare
Comic Book Reviews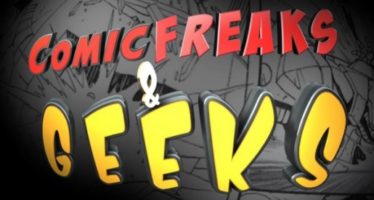 Comicfreaks & Geeks proudly bring to you podcast #3 Animated Fantasies!  We talk about the latest news, discuss upcoming comics,
Geeky News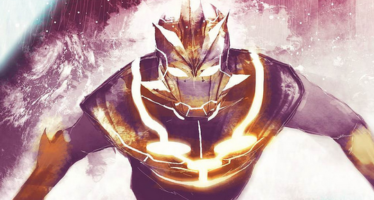 Power corrupts. Absolute power corrupts absolutely. What would you give up in your quest for power? What if it cost