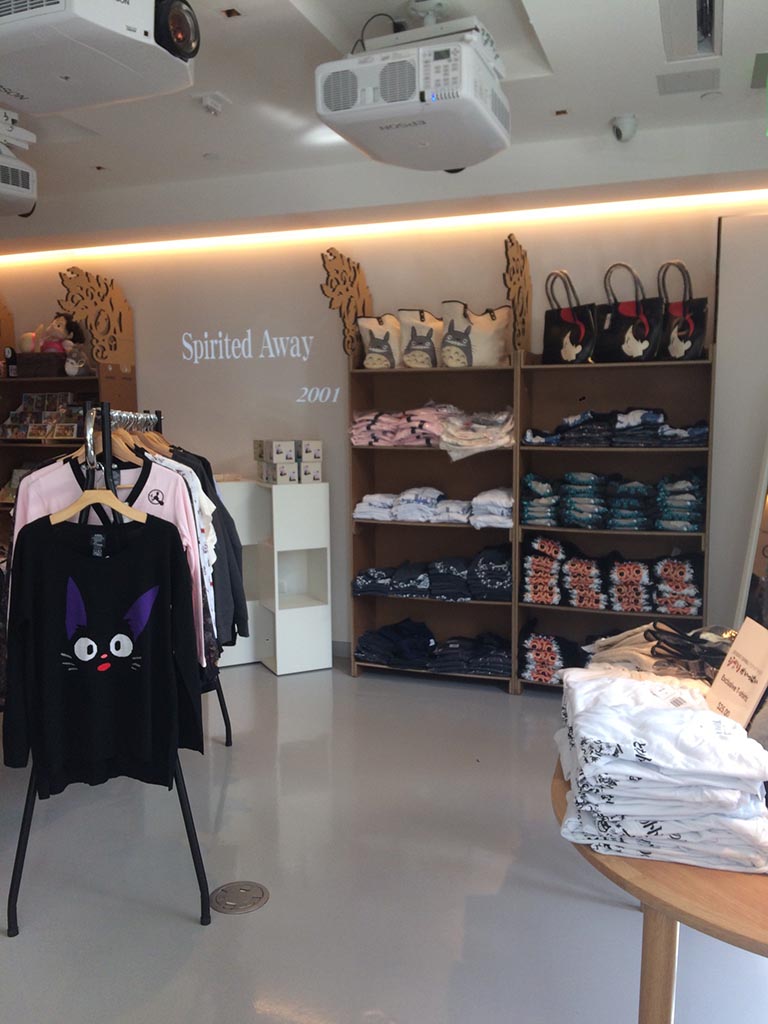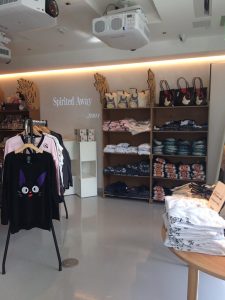 The Studio Ghibli Pop-Up Shop at Toto's Concept 190 in San Francisco is a fantastic venue that will blow away any fan of Spirited Away, My Neighbor Totoro, Kiki's Delivery Service, or any of Studio Ghibli's other animated works. The shop offers an expansive roster of merchandise and plenty of activities. This magical collaboration between Studio Ghibli, Kinokuniya, and Her Universe provided a delightful time for everyone in attendance. ConFreaks & Geeks attended the event last week and thoroughly enjoyed everything it had to offer.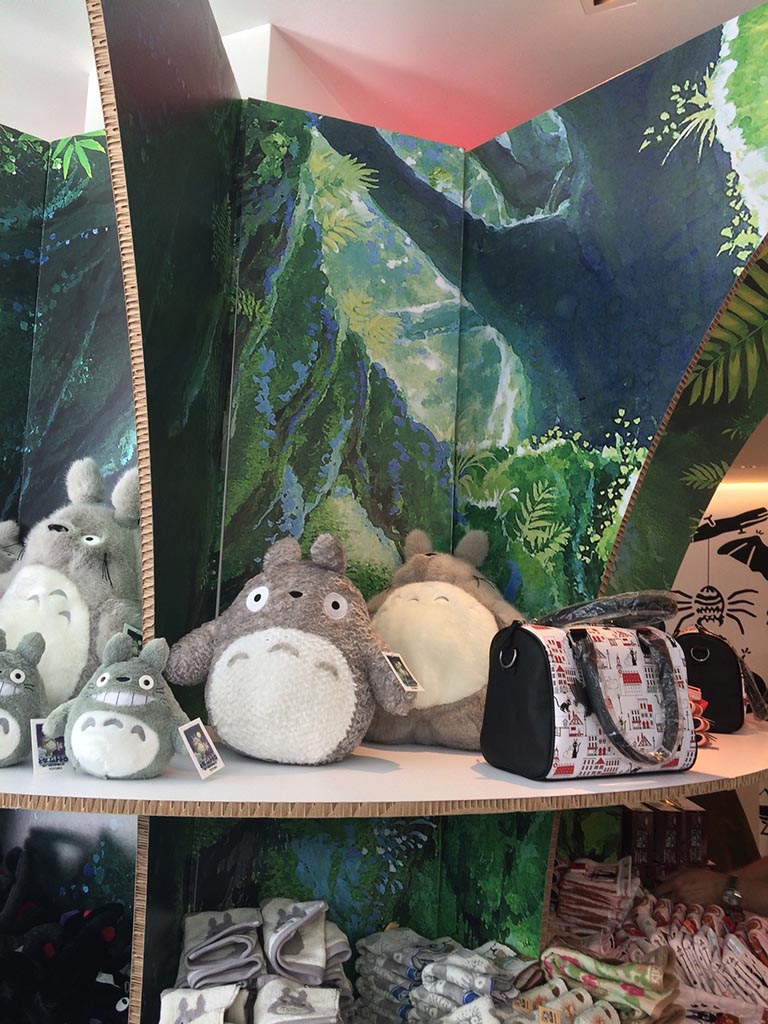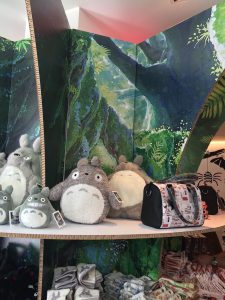 Just from looking at the Totoro silhouette on the window, one can tell that the shop encapsulates the wonder and joy of Studio Ghibli's characters. With an extensive history spanning decades of animated films, Studio Ghibli has an extensive roster of diverse characters. From the lovable mascot Totoro to the whimsical otherworldly creatures in Spirited Away, Studio Ghibli has plenty of memorable icons. While its content slightly skews towards My Neighbor Totoro and other mascot-driven films, the shop embraces the full breadth of Ghibli's history.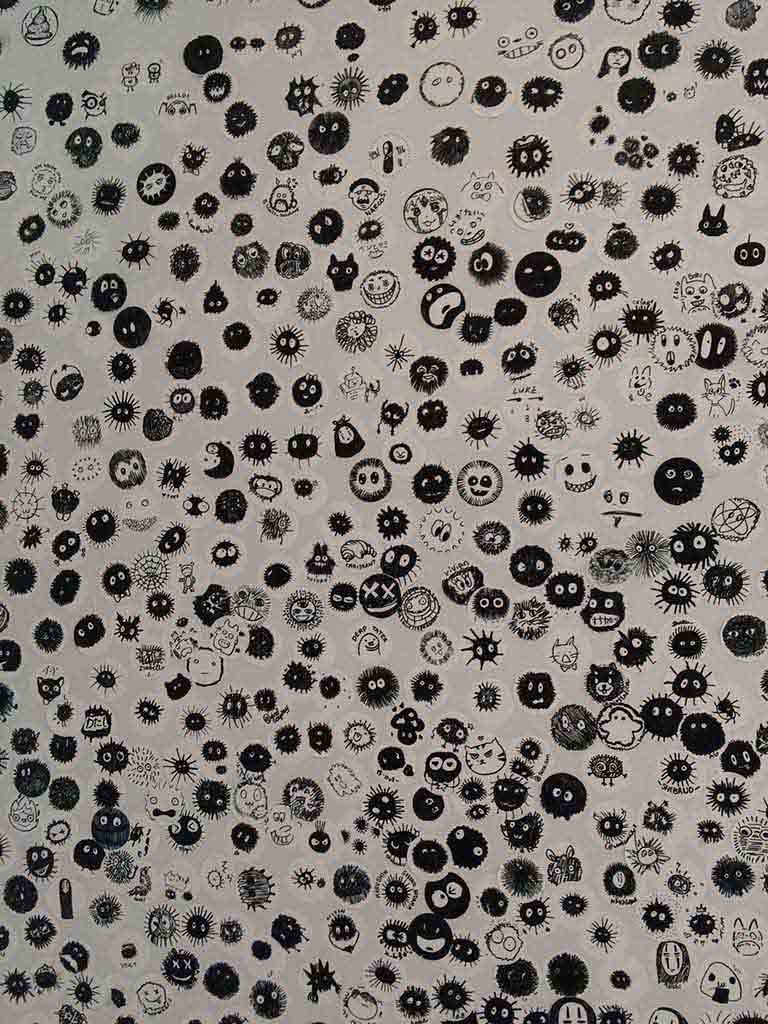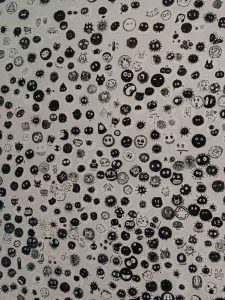 The shop immerses patrons in the vibrant renown works of Studio Ghibli. It is full of fantastic toys, plushies, figures, apparel, movies and other merchandise for patrons to browse and purchase. The video projection, decorated walls, and tall shelves create an enthralling shopping experience. The left side of the venue has plenty of Blu-rays and jigsaw puzzles. The middle has tiers upon tiers of stuffed animals including Jiji from Kiki's Delivery Service and Yakul from Princess Mononoke. It is also incredible witnessing an abundance of cute imported figures on the right wall as well. The most striking feature is the apparel collaboration with the clothing designer brand Her Universe, and patrons can pick between some incredibly striking t-shirt and pullover shirt designs.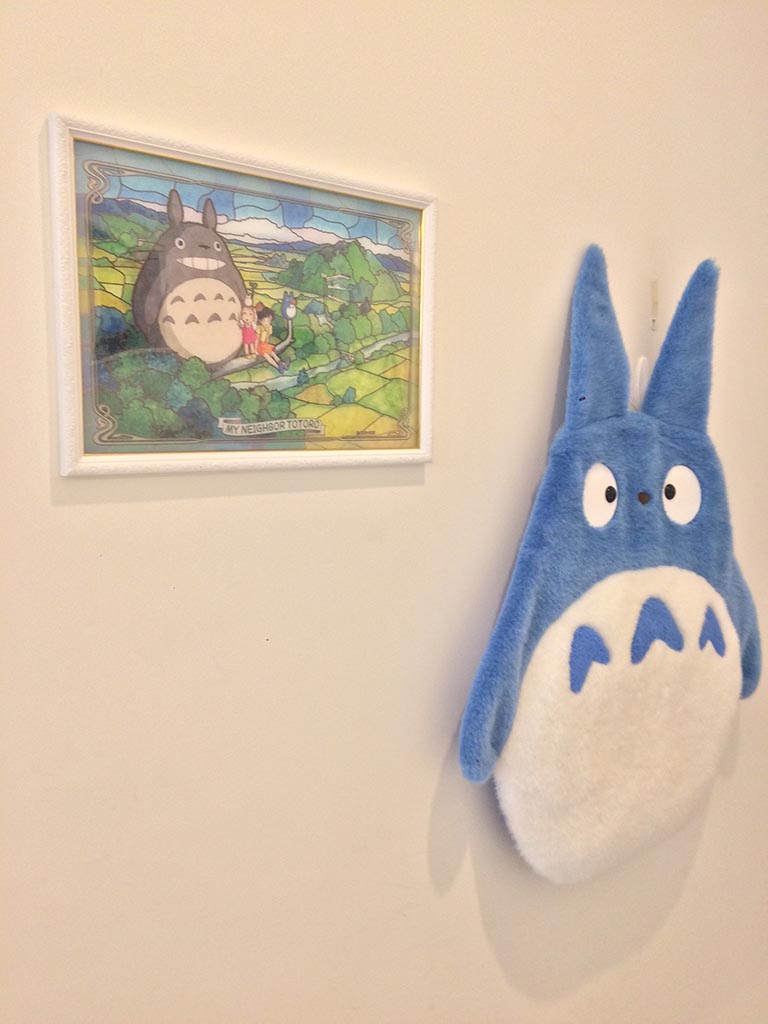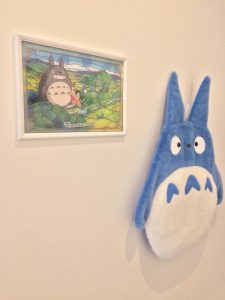 The venue also has a handful of simple diversions. Soot Sprites are round circular black entities that appear in Ghibli works such as Spirited Away. Each attendee can create a Soot Sprite using a sticker and black marker. These stickers can be appended onto a tall wall full of contributions from other attendees. Seeing so many Soot Spheres is rather fascinating and it is awesome checking out everyone's take on the character. Patrons can also have their picture taken against a wall full of creature silhouettes.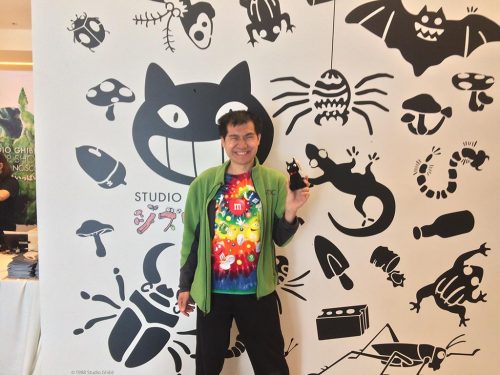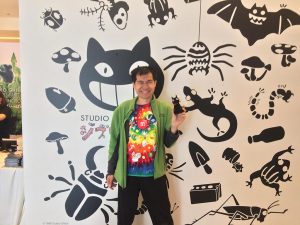 Toto representatives also demonstrate their own products on the floor. Toto is a producer of washlets, and patrons can check out a special full-featured washlet. This washlet is inside an "experimental bathroom" that is surprisingly ornate. It features a video presentation featuring the mascot Shizukun, who has 3D animations and spoken narration. The high-spirited Shizukun feels incredibly chipper as he describes the features of the washlet. While it can be initially bewildering, the animated production is actually quite impressive.
Any fan of Studio Ghibli's work will undoubtedly enjoy the Pop-Up Shop's extensive merchandise as well as the decor of Toto's Concept 190. Witnessing so many takes on beloved characters in the same venue is truly breathtaking. The Studio Ghibli Pop-up Shop runs from Feburary 24 to March 18, 2018.