Taiyou Con 2017 Convention Report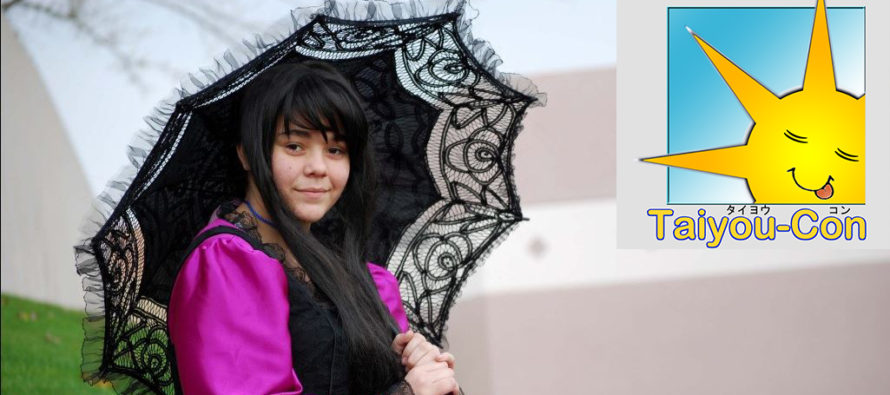 This was another solid year in the books for Taiyou Con 2017, one where I thoroughly enjoyed myself.
Before I start the convention report, I must commend the convention staff for being so professional. Crowd control for all the big events, including the three I attended, was handled calmly and well organized. There's been times where convention staff have actually touched me or my badge, but it has never happened at this Taiyou Con 2017. It's appreciated more than they probably realize.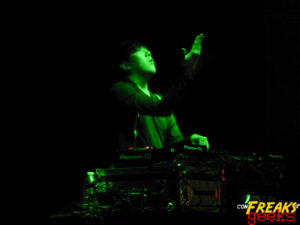 The first event I was able to attend at the convention was the concert, and it was truly a blast. All the artists were so excited to perform there, and the crowd was giving the performers all the energy they could possibly give. Lotus Juice was up first and while he performed last year, the crowd was just as excited. His charisma really draws attention, and his rap songs are fun and infectious. He brought up old classics that got the room moving such as his work from Soul Eater and Jojo's Bizzare Adventures. Lotus Juice was then joined by Shihoko Hirata, and seeing the two performing together on stage was such a joy. Hirata was able to perform some of her solo record work and Lotus Juice was so supportive of her, and vice versa. Of course to close their set they ended with music from Persona, and that's always a crowd pleaser; the happiness in the room was so infectious. When they closed their set, TeddyLoid came on last, and blew the room out of the water. There were many dedicated fans in the room, and he's just as committed to his music as his fans are. He performed like a passionate fan; it was easy to tell as someone who goes to many concert. It's one of my many joys and it brings instant respect to a performer. Teddyloid remixed old favorites such as Super Mario Bros and paid homage to his own music, remixing Me!Me!Me! and Girl. I left that concert feeling light and very happy. Tt really makes a concert experience solid when the performers are just as excited to be there as you are, and all three performers really showed it!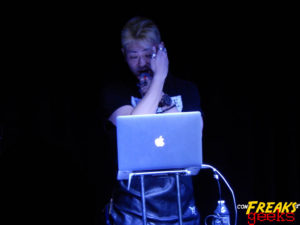 The good vibes continued onto the rest of the weekend at Taiyou Con 2017, even first arriving at the convention site on Saturday was full of excitement. I saw happy cosplayers and photographers meeting up to take pictures with enthusiasm. There were a lot of wonderful panels to choose from as well; I really appreciated the variety. I ended up attending a Para Para dance panel first. It was tons of fun to watch the panelists teach a para para dance after giving a brief history about it. They broke up the dance in segments to make it easy to catch on and learn and by the end of the panel. The room was educated on the history of the dance and was able to perform one while being filmed.
Later on the evening I attended the masquerade. Like the big event the night before, the staff brought everyone in calmly and quickly in a professional manner. The masquerade was brought to the next level by the emcees, Mega 64. They are just as fun off camera as they are on camera, and they also kept the crowd engaged until the judges had made their choices to win the awards. Congrats to the winners, and the little kid cosplaying InuYasha was too adorable!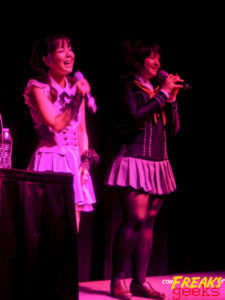 After a long session of playing Puzzle Fighters with my boyfriend in the gaming room, we attended the Dōbutsu Lounge Monster Girl Nurse Lounge. I even noticed some of the same staff that sat us in the masquerade did seating us for this event as well. Even hours later, they still held the same level of professionalism as before, it was very much appreciated. The girls all looked so cute and a bit sexy in their nurse uniforms while still cosplaying a monster girl from the series. Some of the girls also performed songs and dances…they are a talented bunch! The girls rotated tables so everyone was able to have time with their favorites, Each of the girls brought party games for the tables they were attending to; and with the lights and music, it really felt like an adult lounge. It was a lot of fun meant for more mature anime fans.
On Sunday I was able to roam the vendor hall and the artist alley, which is such a treat. Being able to see local favorites such as Candy Coated Monsters selling their Voltron and Overwatch hoodies is always really cool, and my favorite vendor ANIMETRASHSWAG was back again. I didn't break my tradition by getting a hat from them. I highly recommend checking out both vendors. We also were able to talk to Mega 64 since they were at their booth as well; not only are they talented and funny, they were very humble and kind as well, I could tell my boyfriend really enjoyed talking to them. I wrapped up my convention by attending cosplay chess, a classic I always love checking out.
With how professional the staff was, how fun the guests, and the great events Taiyou Con 2017 delivered, I'm really looking forward to next year. Good work as usual!
Check out some of our favorite cosplays from Taiyou Con 2017 below!
---
---
Related Articles
Convention Scene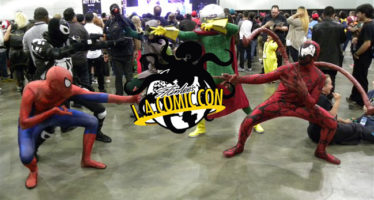 Stan Lee's L.A. Comic Con, formerly known as Comikaze Expo, celebrated it's 5th anniversary at the Los Angeles Convention
Geeky News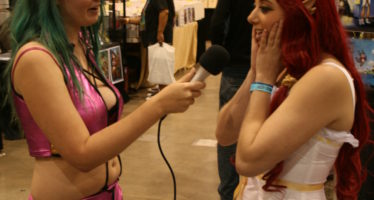 My leaves are all a flutter! The Eloa Interview!!! Click here to check out Knightingale  
Anime Reviews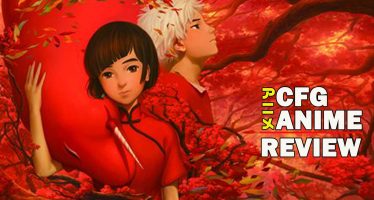 Animated films are always a treat for me. It's always interesting to see different animation techniques, styles, and the stories