Taiyou Con always takes place at very beginning of the year, so the con does feel like a fresh start. The cosplayers, the photographers, and the con staff who work so hard to make the con run smoothly give this con a breath of fresh air, and the environment feels invigorating to be in. This year in particular really shone with the staff: everything ran so smoothly and it was a pleasure to attend this con and has become one of my favorite events that I attend throughout the year.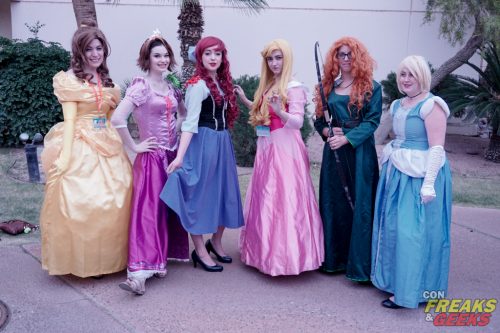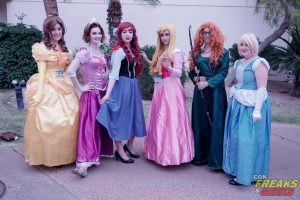 It may be a small thing to touch upon, but I'm so thankful for those food trucks they have just for Taiyou. Most other food options in the area would need to be walked to just off site or required a call for delivery. I don't always feel safe leaving any site for any event to get food, so those food trucks really put me at ease since I'm usually in cosplay when I attend. I did manage to try every food truck out there and the food at all the trucks were delicious and all the exchanges were pleasant. You could tell they were so happy to do business with this con. However, while I'm pretty sure this was out of the con's hands, I do wish I could have brought the food indoors. As press, I like to explore as much as I can during the con, and it was a bit frustrating to scarf down my food quickly so I could go back inside. I also wish there was more seating outside near the trucks instead of just standing tables, and one night I had to sit on the steps and quickly eat my meal.

AZHP also seems to operate more smoothly as the years pass, and we were able to enjoy ourselves there more than once during the weekend. I always love being competitive with my boyfriend, and we're able to do so here. I was just so bummed about the DDR machine being out of commission during this event, though!
I also enjoyed myself at the vendor hall and artist alley. There were lots of open space for people to walk around in with a comfortable temperature when moving about in there. Other conventions keep making sacrifices with losing one or the other while creating their space for these two, but I was comfortable the whole time. That can go a long way for people in deciding if they wish to make a purchase.
Another honorable mention is making the café and the main events free of charge with more open scheduling. If this continues, I may consider attending more of these events. Plus, I believe this helped in the cafés and Dobutsu Lounge in selling more personal items such as Polaroid pictures and high quality prints of their staff members. While I did catch the tail end of the Macho Man café, I highly appreciated just being able to take a seat of my choice freely. I know this may not be the case when they are very busy, but just taking that pressure off me of during a time crunch puts me at ease without having to miss an event entirely.
Panel timing and scheduling was also done fantastically as well. I was only able to attend a few panels, but the ones I usually choose are often ones I enjoyed very much, and I was proven right. Taiyou staff was also knowledgeable if I needed to find something or just had general questions about the convention. There's an equal amount of passion and hard work behind the scenes that's easy to see.
I'm going to jump into easily one of my favorite parts of the convention: the masquerade. Even when the staff was not ready for folks to come inside, they kept all of us well informed, something I've never seen before and was so thankful for; no one was left in the dark. The organization continued when they were lining us up to move the line inside all the way to the final line up to bring us into the masquerade room. Communication was strong and clear, and never once I felt confused or lost. I continued to be pleasantly surprised with spacious, open seating for everyone to seat in. I've never seen a layout like that before, but it was refreshing to see. Also, in one of the best things I've ever seen in a masquerade, the entry information was on top of the contestants on a screen. I've never seen that before, but I thought it was genius, and I hope that continues.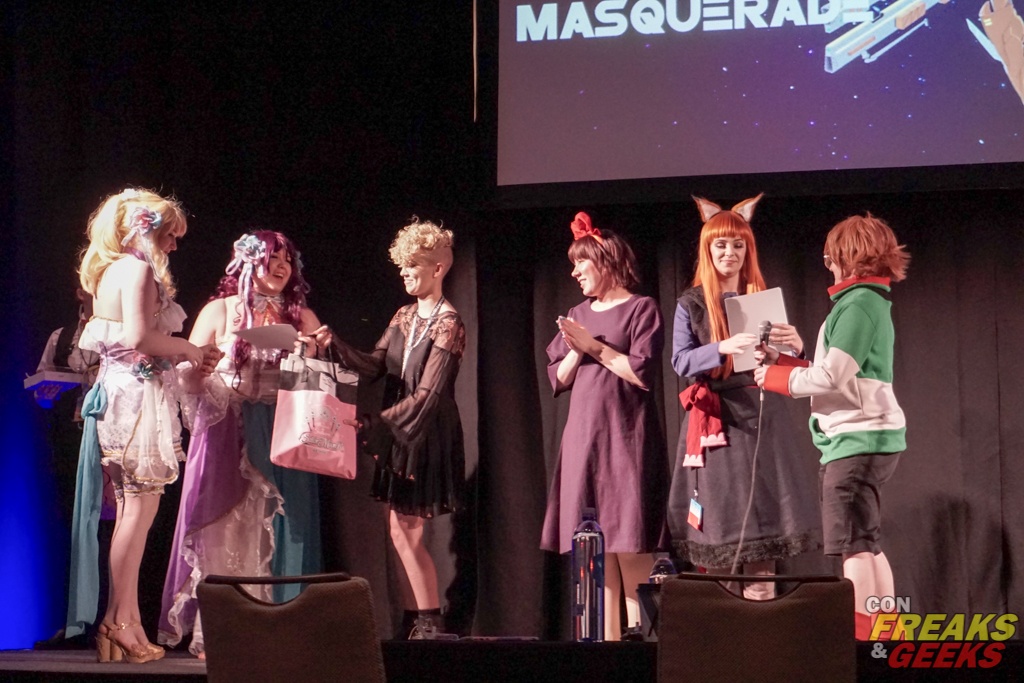 I had such a great time at this event and I know it's only going to grow from here. The free parking and low cost of admission makes Taiyou Con very accessible and wallet friendly. I'm excited to see where it goes from here, and I know so much love was pushed into this convention. Also, shout out to Dobutsu Lounge for getting my boyfriend to twerk on stage, because I never thought I'd ever say a sentence like that!
[FGAL id=18154]