Saint Patrick's Day Weekend  (March 14-17th) 16th Annual Emerald City Comic Con 2019 in Seattle, Washington. One of the biggest and highly anticipated comic conventions in the North-West, Emerald City Comic Con is not an event to be missed. With an incredibly diverse selection of celebrity guests, artists, writers, panels, and entertainment, ECCC has something for everyone. Some of my favorite moments and highlights of the event…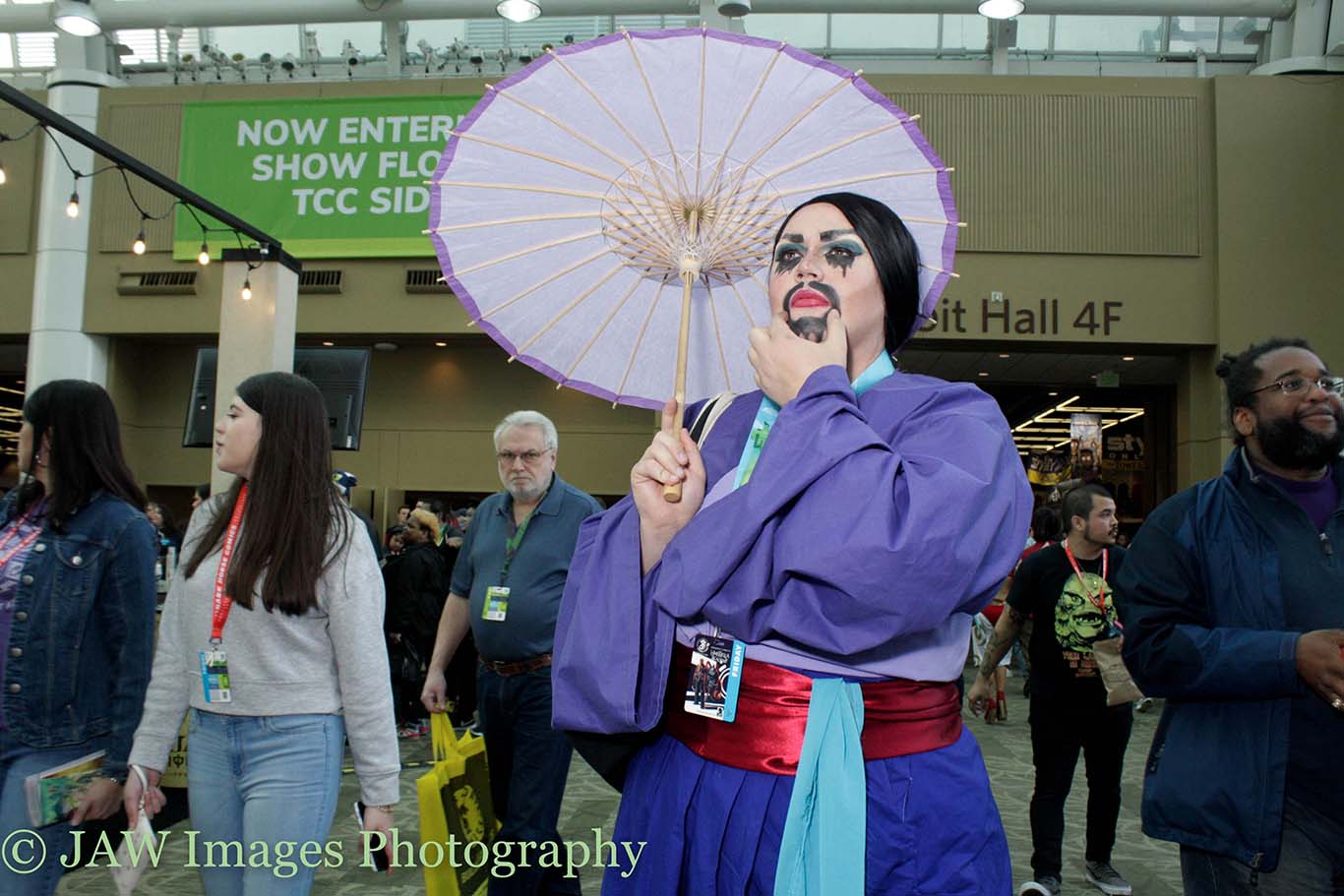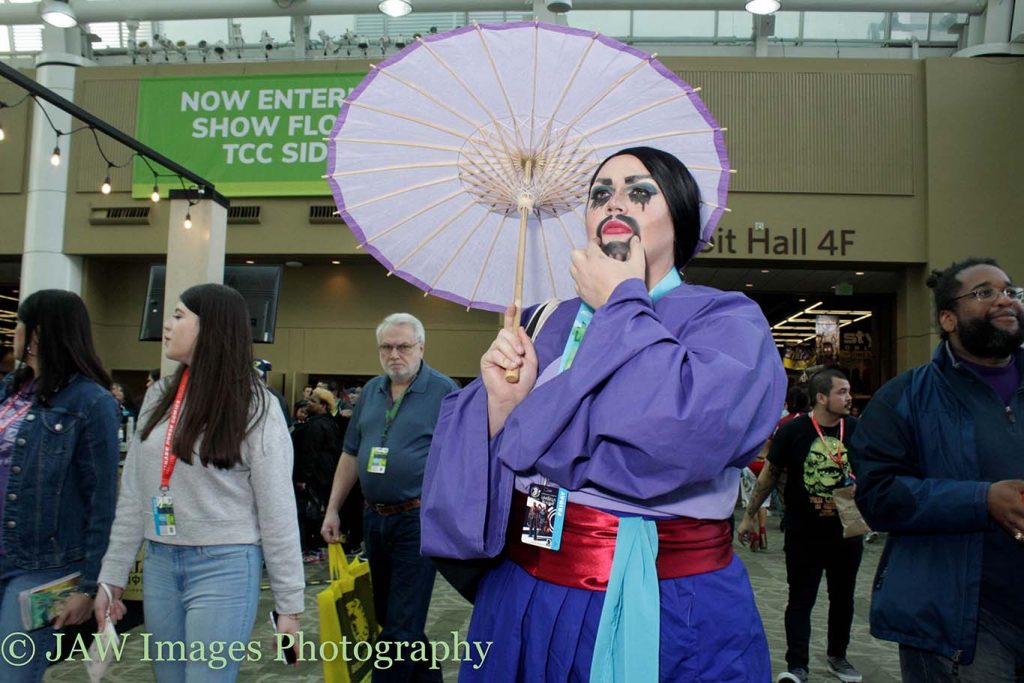 Sonequa Martin-Green Spotlight
While there were a lot of awesome celebrity panels, Sonequa Martin-Green was one of my absolute favorites. On top of being a talented actress, she has such a sweet, warm, and funny personality. She was incredibly encouraging of the fans that asked her questions during the Q&A portion of the panel.
During the interview, Sonequa talked about everything from Sasha's sacrifice in The Walking Dead to the character growth and challenges of Michael Burnham in Star Drek: Discovery. She also talked about how, as an actress, she is drawn to deep, complex characters and loves playing them, despite the heavy emotional toll it sometimes takes on her. One of my favorite moments during the fan Q&A, when a fan asked about dealing with black women's hair care (or, lack thereof) in the zombie apocalypse. The question made Sonequa laugh, and then talked about how non-existent it would be and why she insisted on keeping her hair natural for the show. It was such a funny, relatable moment and it hasn't left my mind.
Disney Villain Sing-Along
    I really don't need to say much more… A group of Disneyfiles hosted an interactive Villain Sing-Along and it was great. I only wish I had brought my good video camera. *tragedy*
Artist Alley
 
    I found the Artist Alley especially amazing at Emerald City Comic Con 2019. Normally I go in and out of Artist Alleys a couple of times, buy 1 or 2 things I really like, and then go about my day at a Con. A big reason for this is because I don't often see a lot of diversity in artists or styles or, I usually come across the same local artists. This year however, I was overwhelmed with the selection of artists at this year's show! It was the first time in quite awhile that I saw a lot of p.o.c (people of color) artist representation at a convention. Many of the artists, in general, had very noticeable styles of art. There was even a section designated to local Seattle artists. If you wanted to support someone close to home, you could easily find them.
I ended up going in and out of Artist Alley a lot at Emerald City Comic Con 2019. My favorite artists (and who I spent the most money on) were Jen Bartel, Irene Flores, and AsherBee. All three of these ladies create beautiful, colorful art. Jen and Irene's art features a lot of strong, female characters and each artist has a distinct style that I gravitated to. AsherBee's art features orginal characters that are a mix of sexy, adorable, and rebellious. Since I couldn't decide between which of my favorite artists I wanted to support, I bought at least one thing from each. Admittedly, I spent way more money than I should have!
Sonic Boombox Party at SPIN
When Emerald City Comic Con 2019 Con is over, and you don't want to go home, but you can't stay there…There's always a good selection post-Con events and gatherings. On Saturday night (the 16th), I went to a couple of events. Out of the events, the Sonic Boombox after-party was the most epic. Sonic Boombox is known for hosting awesome cosplay and gaming parties around the U.S. This year, the Emerald City Comic Con 2019 after-party was held at SPIN, a popular ping-pong bar, and hosted by cosplayer, Meevers Desu.
I couldn't find the name of the DJ for the event… I didn't know if he worked for Sonic Boombox or SPIN, but whoever he was, he was awesome. The DJ played a superb EDM and hip-hop selection that made you want to keep dancing, even when you were tired. Meevers Desu was a really fun party host. She was not afraid to get down and be silly with everyone on the dance floor. And you know a party is GOOD when there's a dance circle, and the dance circle at SPIN was glorious. Everyone encouraged everyone to join and it was awesome fun.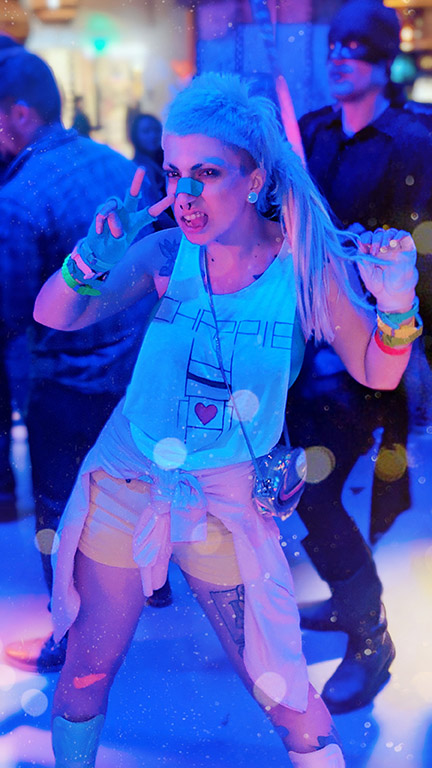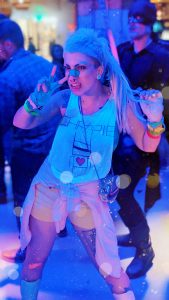 Photography at Freeway Park
Connected to the Washington State Convention center is a huge outdoor public area that convention goers gather to for photo ops, meet-ups, and relaxing. With it's structured, stone walls and luscious greenery (especially in the Spring), Freeway Park is a popular photography spot. Even though it gets crowded on the busier event days, the park is so big that it is easy for anyone to find a spot of their own to shoot in. If you are a cosplayer and you hang out there long enough, you are highly likely to find another cosplayer from the universe you're repping to take photos with.
Shooting portraits at Freeway Park will always be one of my favorite parts of Emerald City Comic Con 2019. It's not something you see at a lot of conventions that are hosted in a major city. Most photography taken at a con looks like it was taken at a con.  I appreciate the beautiful backdrops Freeway Park has to offer. 
~ ~ ~ ~ ~    
I did find that the selection in actual Comic Book Shop vendors was quite lacking. I don't know why there weren't as many this year, but it is probably due to the rising cost of vendor space at Emerald City. If that is indeed the issue, I hope the costs to vend come down in the future…at least for the local artists and small businesses. It was a bit disappointing. (There were some there, but most of them dealt primarily in collectibles and had small selection of popular comics.)
This year, the Celebrity Spotlight panels for Emerald City Comic Con were hosted off-site to the Hyatt Regency. On one hand, the new location was a lot bigger, meaning more people can attend the celebrity panels. The Hyatt Regency is only a few blocks from the Convention Center, about 5 minutes walking. However, after a lot of walking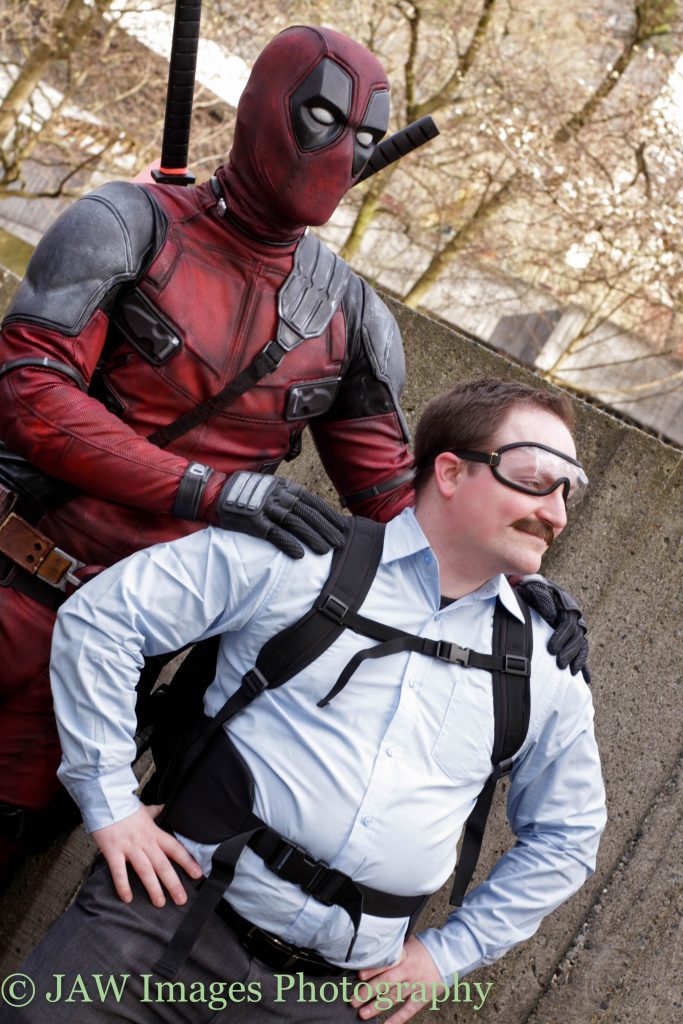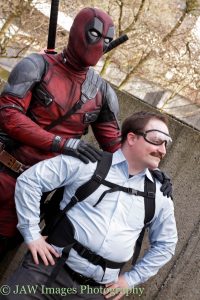 around and being on your feet at the event for long periods of time, that short walk feels quite long. I was only minorly annoyed with the new trek, but I can understand why others were more ticked off about it than me. If the Hyatt continues hosting the celebrity panels, it will just be something to get used to.
Minor criticisms aside, I had an amazing time at Emerald City Comic Con 2019. As always, I look forward to returning next year. If you're a fellow So-Cal resident who hasn't attended ECCC yet, I highly recommend it. Thank you readers for coming with me on this long-written journey. If you went to the 2019 Emerald City Comic Con, share your experience with us!
[FGAL id=21276]