This Is the Police Review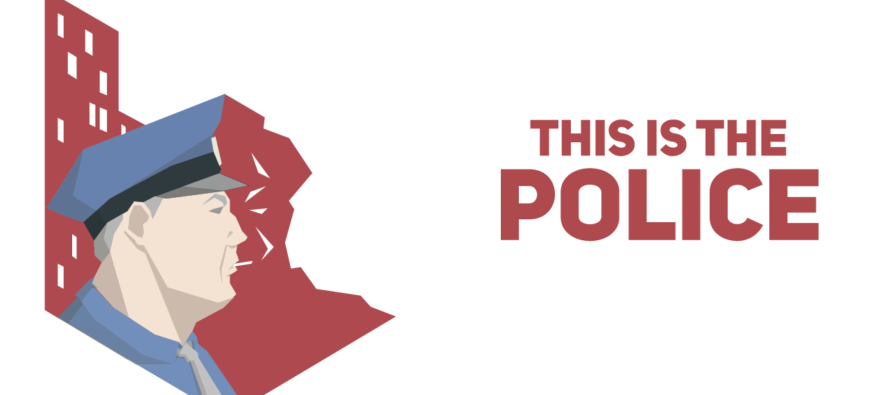 Developed by: Weappy Studio
Published by: THQ Nordic Games Eurovideo Medien
Reviewed on PlayStation 4 (also available on Xbox One and Steam)

This Is the Police is set in the 1980s and follows 60 year old police chief Jack Boyd in the fictional city of Freeburg. Early on Jack discovers he's being forced into early retirement due to corrupt city hall politics and only has one hundred eighty days left. He's also been drafted by the mob to help with their dirty work.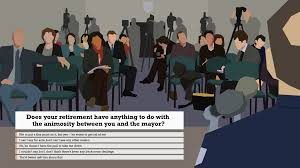 This Is the Police is a point and click adventure game mixed with a real time management simulation gameplay. The main story is told through still imagery and dialog boxes that often feel like they drag on too long to the point where players will likely lose interest in what's happening. Jack Boyd is voiced none other than the legendary voice actor John St. John, the voice of Duke Nukem. You can't help but want him to recite a famous Duke line from time to time. John St. John does a good job at bringing Jack to life but This Is the Police just doesn't deliver a compelling enough story for me to stay interested in what's happening in the life of a 60 year old man. A lot of the artwork used to tell the story are nicely done, use bright vibrant colors, and are easy on the eye. Personally I would rather watch the story play out in motion versus watching still images the entire game.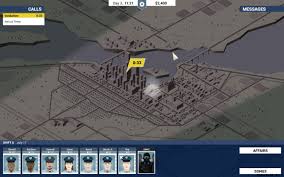 The main portion of This Is the Police gameplay will take place with you beginning your day between shift A and shift B. Here you'll be tackling issues from employees requesting time out of work, promoting officers, and firing officers and detectives. After initially dealing with your squad, you are then ready to start your day in the city of Freeburg. As police chief you have to perform many tasks in real time to try to keep order in Freeburg within a period of time before the day ends. Incoming calls appear from petty theft to disturbances, to homicides to robberies, and the list goes on and on. As you get calls, you'll have to assign officers to respond to them. Some calls require a certain number of officers while others you can send as many officers as you like. Calls can turn into cases and in order to do a case, you'll need to assign detectives.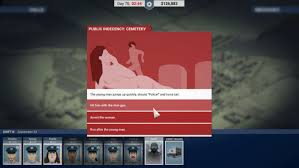 As days past within the game, detectives will collect evidence in picture form and you're given the task of piecing together the photos, frame by frame, to find out how the crime took place. It's a cool idea but the process takes way too long to solve a single case and you'll potentially miss out on other cases happening on other days due to all of your detectives working on old cases. One thing I found really hard was trying to please city hall. It seem like the odds are always stacked against since you're always short handed, making it difficult to send enough officers out to respond to calls. After every 5 days you have the option to request certain needs for your department from city hall including more staff, raising salary, and ordering more gear for your SWAT team. Most of the time city hall is against you and will deny your request, leaving you no choice but you work with the mob in a mutually beneficial relationship.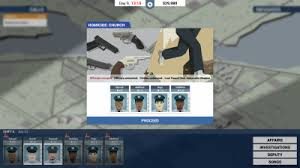 This Is the Police could of easily stripped away the narrator to focus more on the main gameplay. The game could have been better with longer days mixed with different elements to change up gameplay. This could have easily been suited for iOS, Android, or the PS Vita. Instead they gave us a non-compelling story, still cutscene imagery that drags out too long, and an uninteresting protagonist character. Toward the later days within the story you'll start to feel some disconnect between the story and the gameplay.
Overview
Pros
-Great bright vibrant colors
-Voice acting from John St. John is great

Cons
-Gameplay is too repetitive and boring after a few in game days
-Often feels like the odds are stacked against you on purpose
-Needs a bigger music selection
---
---
Related Articles
Developed by Compile Heart, Felistella Published by Idea Factory Reviewed on PlayStation Vita Fall is here, the leaves are
Developed by Nintendo EPD Published by Nintendo of America Reviewed on Nintendo Switch Splatoon for the Wii U was
Developed by Compile Heart, Artisan Studios Published by Idea Factory International Reviewed on PlayStation 4 (also available on Switch and