Developed by: SEGA
Publisher: SEGA
Previewed on PlayStation 4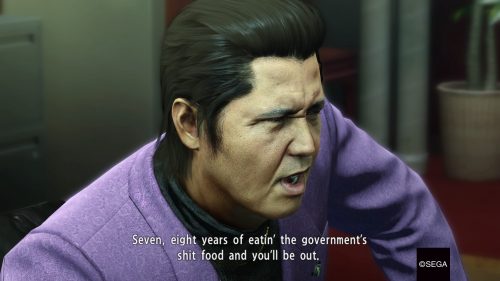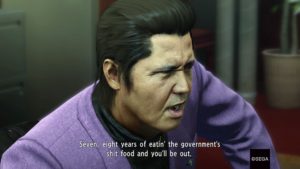 Yakuza 0 starts off strong, grabbing you by the shoulders and tossing you headlong into the pride and politics of Yakuza life, the life of a Japanese mobster. Yakuza 0 is the prequel to the original Yakuza, initially released on PlayStation 2 in 2006 in America. It gives newcomers an invitation to start the series from the beginning, while allowing series veterans a look into the events prior to the first title.

Its December 1988, in an eerily near-realistic city in Tokyo Japan, known as Kamuro-chō; it's a lively city bustling with life and lights, women of the street and bars that never close. You're nestled snugly in Kazuma Kiryu's suit and dress shoes as you are wrongfully pinned for the murder of a debtor in a lot no one owns, apty named "Empty Lot". Your adventure starts with trying to prove your innocence and get out of the mafia life. As you progress through the plot, you'll unlock the ability to play as Goro Mashima. Goro is a recurring character from the series, who's presently running a cabaret bar to pay off debts so he can return to his yakuza clan, a goal wholly opposite of Kiryu's.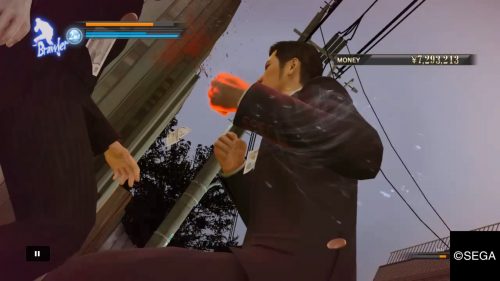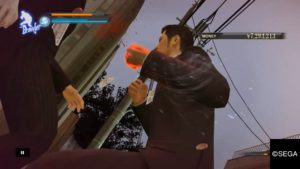 Controls and combat for the game are top notch, with every punch, dodge, and throw feeling individually curated to get that blood pumping and making finishers incite a grimace of sympathy for your now thoroughly subjugated victim. As you continue to play, you start to purchase upgrades to your fighting style. More importantly, you start to understand how each character plays so that you become more competent in defeating your foes; mastery is more important than almost all of the skills in the skill tree.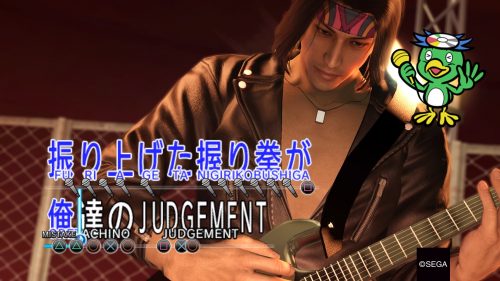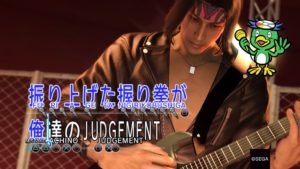 In every Yakuza game, there's a massive assortment of minigames available, from Karaoke to Shōgi (a game slightly similar to Chess) to racing a miniature car around a track. The level of commitment to making the minigames full-fledged and individual is spectacular; SEGA went above and beyond the call of the standard fare minigame. They even properly emulate period-relevant video games like Outrun or Space Harrier II, both of which released in arcades prior to 1988, rather than just import in minigames from prior games that would be too "new" for the era. Your first ten minutes of the game features Kiryu drunkenly doing karaoke, which does seem to set the mood as seen below.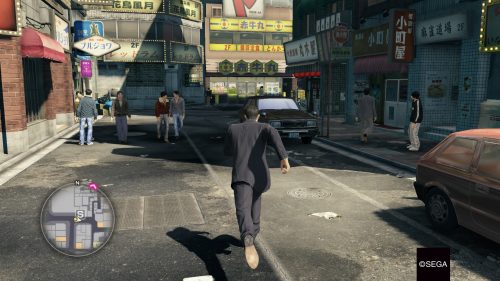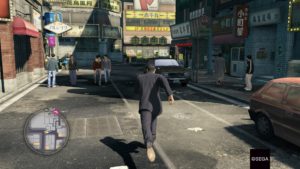 There's a certain respect I have to give to the sound design and visual teams responsible for this title; the bustling streets of the real Kabuki-chō and the real Dōtonbori that the game's two main hubs are based off of look and sound entirely differently than they would in 1988. Yet the streets feel alive with sights and sounds of what 1980s Japan cities espoused. From restaurant chefs proudly chanting "Irashai!" or "Welcome!" as you place your order, or the sounds of a SEGA arcade center drowning out the streets, you feel a warm heartbeat of a living world you happen to be a small part of. The streets you walk don't feel like someone guessed at how a building or sign would look 20 years prior, but actually did the research to properly recreate that sign or building; the font and art style and materials used all feel authentic. Even more authentic is the voice acting, from Yakuza lieutenants spitting vitriol at you, to bartenders sputtering for forgiveness, all spoken in native Japanese, with the localization being done purely via English text. It's a choice I feel preserves the intent and spirit of the game faithfully.
Yakuza 0 releases January 24th in North America and Europe.