This was another great year for Anime Los Angeles! ALA's second year at the Ontario Convention Center was even more organized than the previous year. I really love this location. Not only did the convention better utilize the location, but the staff was also so organized and helpful, and that's always appreciated. While getting our badges, there was plenty of staff that helped people find the line they needed to wait in; the staff issuing the badges out to everyone was quick and efficient as well. That was the fastest I've ever gotten my badge while being press for a convention, and even just the regular attendee line was getting the same quick treatment to make sure people weren't waiting in a line-con.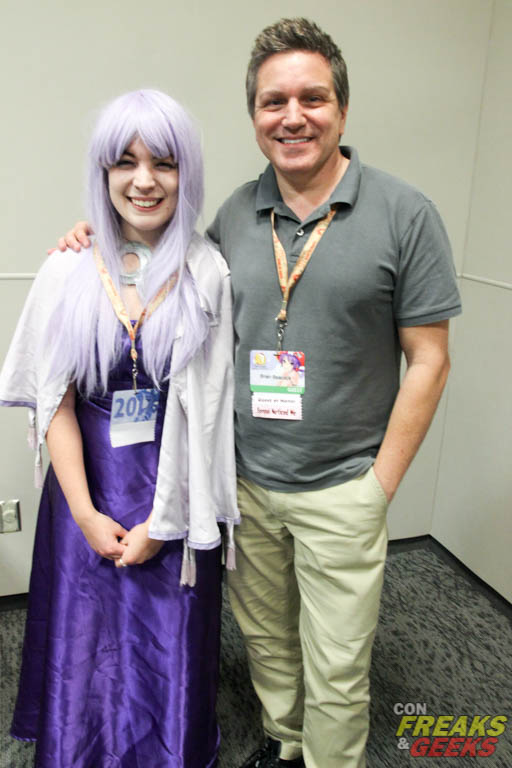 After we got our badges, we prepared to interview guest of honor Brian Beacock, a voice actor that's been in the industry for decades. He's most recently known for his performance as Monokuma from the popular Danganronpa video game series. The staff for the press room was also friendly and helpful, so I was so thankful since Brian Beacock was my first interview ever! We also interviewed Hiroaki Inoue and Mela Lee, be sure to check those out! The interviews went very well, and I was able to have the press room uninterrupted thanks to the staff who was watching over the press room.
After the interview, I excitedly went to the pop-up fashion boutique. I sadly wasn't able to attend the actual show on day 1, but being able to purchase items from all the designers was a really great idea. I really enjoyed looking through everyone's work and they even had pop up tents for people to try on pieces they were considering. The designers I met were really friendly and you could tell they were passionate about their brands. I did end buying a yandere tank top from Creator's Guild, and since I live in Phoenix, that's going to get a lot of wear. It's also really comfortable and soft, so I definitely made the right choice!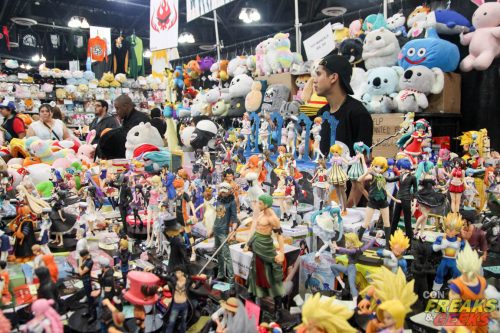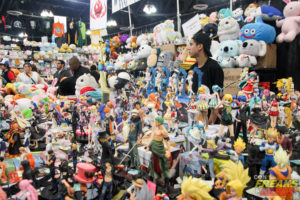 When I finally managed to pull myself away from the fashion boutique, we checked out the vendor hall/artist alley. We didn't start shopping until Sunday, but we did peek at all the fantastic art. Not only were there a lot of Overwatch art, but there were a lot of great Overwatch cosplays. We walked by when the gathering was starting and the amount of cosplayers getting ready was staggering. It's so nice to see the community get together for such a fun game and have a good time. We did take some great shots of Overwatch cosplayers on the CFG Instagram and in our photo gallery; the talent was outstanding to see!
We also checked out the gaming room and I happily snagged my "decicated gamer" ribbon for wearing a cosplay from a video game. Also as a huge fan of DDR, they had metal dance pads which are so easy and fun to use and I loved seeing that! If I didn't have a long dress on I would have jumped on myself!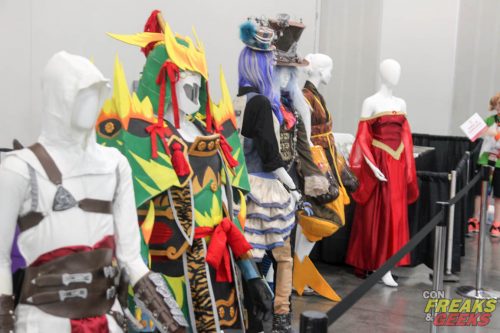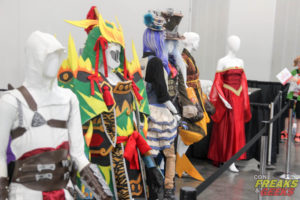 Later on that night we sat down to watch the masquerade. ALA really puts on the best masquerade compared to any other cons that I attend. The MC, Tadao Tomomatsu, is always super entertaining and professional at the same time. They also allowed various entries to redo their skits or walk on if there was an error so they could get fair judgment. The whole event was fun and full of cosplayers who worked hard to give their best. I thoroughly enjoyed watching the performances.
I really enjoy this convention so much. There's always something to do, great photo shoot opportunities since the white walls from the building on the outside are perfect for any cosplayer getting pictures taken, and the staff works hard to make sure the event runs smoothly. Anime Los Angeles is a highly recommended convention for anyone who is unsure about attending!