Developed by Rocky Studio and Neowiz MUCA
Published by Neowiz Games
Reviewed on PlayStation 4
The DJMax franchise has been around for fourteen years in South Korea but most Americans have never heard of the series before. If you're a Japanese rhythm game enthusiast however, chances are you've heard of DJMax due to its similarities to other popular rhythm games such as Konami's Bemani series of music games like Beatmania IIDX. DJMax first appeared in 2004 and later made its way to the PSP in 2006 with DJ Portable and even got its first US release in 2009. DJMax Portable was a huge success and several more sequels were made including one from a popular Korean group, Clazziquai, who ultimately got their own DJMax branded title. With all the success the series has had over the years, including taking the game in a different direction including titles with touch screen controls only, the series had been on hiatus since 2013. Now DJMax is back and returns to its glory days with its first console release on the PlayStation 4, DJ Max Respect.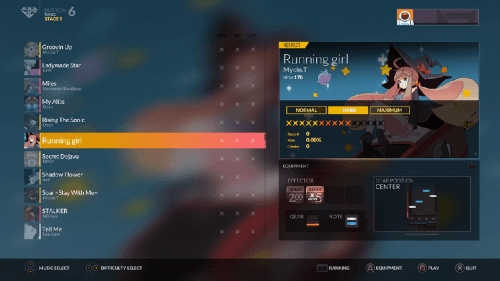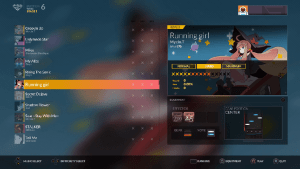 If you never played a DJMax game before, they are a purely fun, unique experiences that can be either pretty easy or very challenging for all levels of play. DJMax Respect is a reboot that takes the best songs and features of the series while adding new songs and utilizing full HD1080p 60FPS background animations during gameplay. Depending on which button levels you play, notes will scroll down to the bottom of the screen and you will have to hit them with precision timing in order to play the key melodies of the song while trying for the highest score you can possibly get. DJMax Respect has 40 new songs in a track list that has over 107 tracks. Once you jump into Respect, there are six different modes to choose from: Arcade mode, Freestyle mode, Mission mode, Ranking mode, Collection mode, and, for the first time ever, an Online mode to battle again others from around the world or just have a couch head to head duel with friends.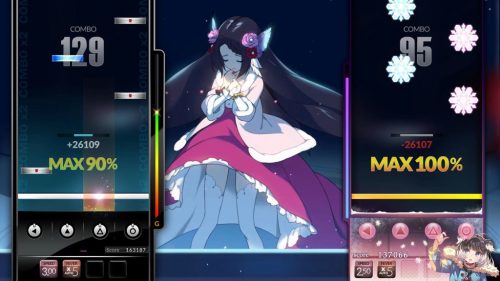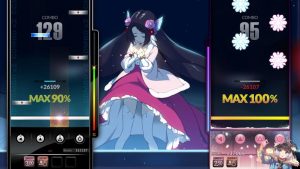 Arcade mode is where you'll end up spending most of your time learning the gameplay. It's the single player mode of the game where you can choose from the 4B, 5B, 6B, or 8B button modes. You will play up to 3 stages in this mode and if you fail within the song, it's game over and you'll have to restart the arcade mode again. Hitting notes on time with the music feel just right and very satisfying with every song you play. It never feels like the game is ever off sync unless the game does its on purpose. Mission Mode A requires the player to clear a song or a set of songs with certain conditions. Once you have a feel for the game and wan to improve your skills, this is the perfect mode to challenge yourself. Ranking mode is the area of the game where you can see how you stack against other players in your area or around the world. Collection mode displays your player profile, playing performance, achievements, and unlocks including images, drawings, and visualizations. You can also view music video or listen to the game's soundtrack.
The new achievement system within the game is done wonderfully and constantly gives the player goals to work towards. Lastly, once you've became a beast in the game and are ready to body newcomers, you can hop online and challenge people from around the world. Rocky Studios and Neowiz MUCA have made it incredibly easy and simple to create a match or jump into one even if your not the same skill level.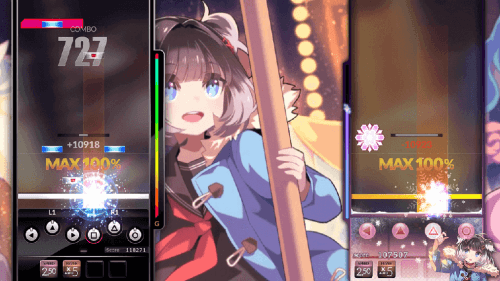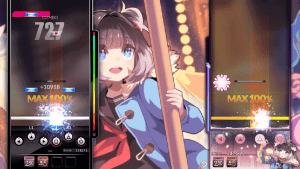 DJMax Respect does a wonderful job bringing all background animations up to date with gorgeous HD resolution and makes everything look very bright with eye popping colors. It all looks super smooth which begs the question on what took so long to bring this game to America. The song list is amazing and very diverse ranging from all different kinds a genre including Pop, K-pop, Dance, Hip-Hop, Jazz, Rock, Alternative Rock, and Super Eurobeat. DJMax Respect pulls content from past DJMax Portable games. If you think that's a lot of music, Neowiz MUCA has plans to release more music DLC packs from other past titles from Trilogy, Clazziquai Edition, Black Square, Technika (touch screen version only), and even music from the popular fighting series Guilty Gear.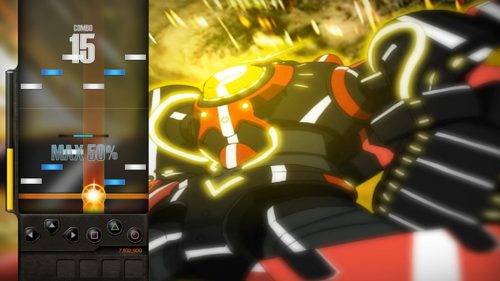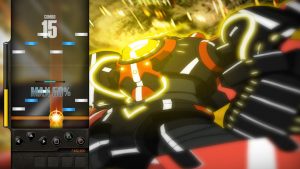 If your a long time fan of the series, DJMax Respect is clearly the ultimate fan services game. If you've never played a DJMax game, it's a amazing package not only for old school fans of the franchise, but also for people who love rhythm music game in general. It provides a challenge that can push your limits all while keeping the game fun and exciting for whatever skill level you're at.  It's easily the best game in the series to date. DJMax Respect updates the beloved content from past DJMax games with a much deserved HD makeover, successfully transitioning the series into the modern console era.