Fantastic Four #1
Marvel Comics
Written by James Robinson
Art by Leonard Kirk
I am not a fan of the Fantastic Four, I will readily admit that. Their universe has not been exciting to me in a great many years, however I am a fan of James Robinson and curiosity got the better of me.  I have heard rumblings from die-hard fans that this retelling is not their cup of tea, however personally I found it interesting.  A new creative team with a new direction for the Fantastic Four family is right up my alley.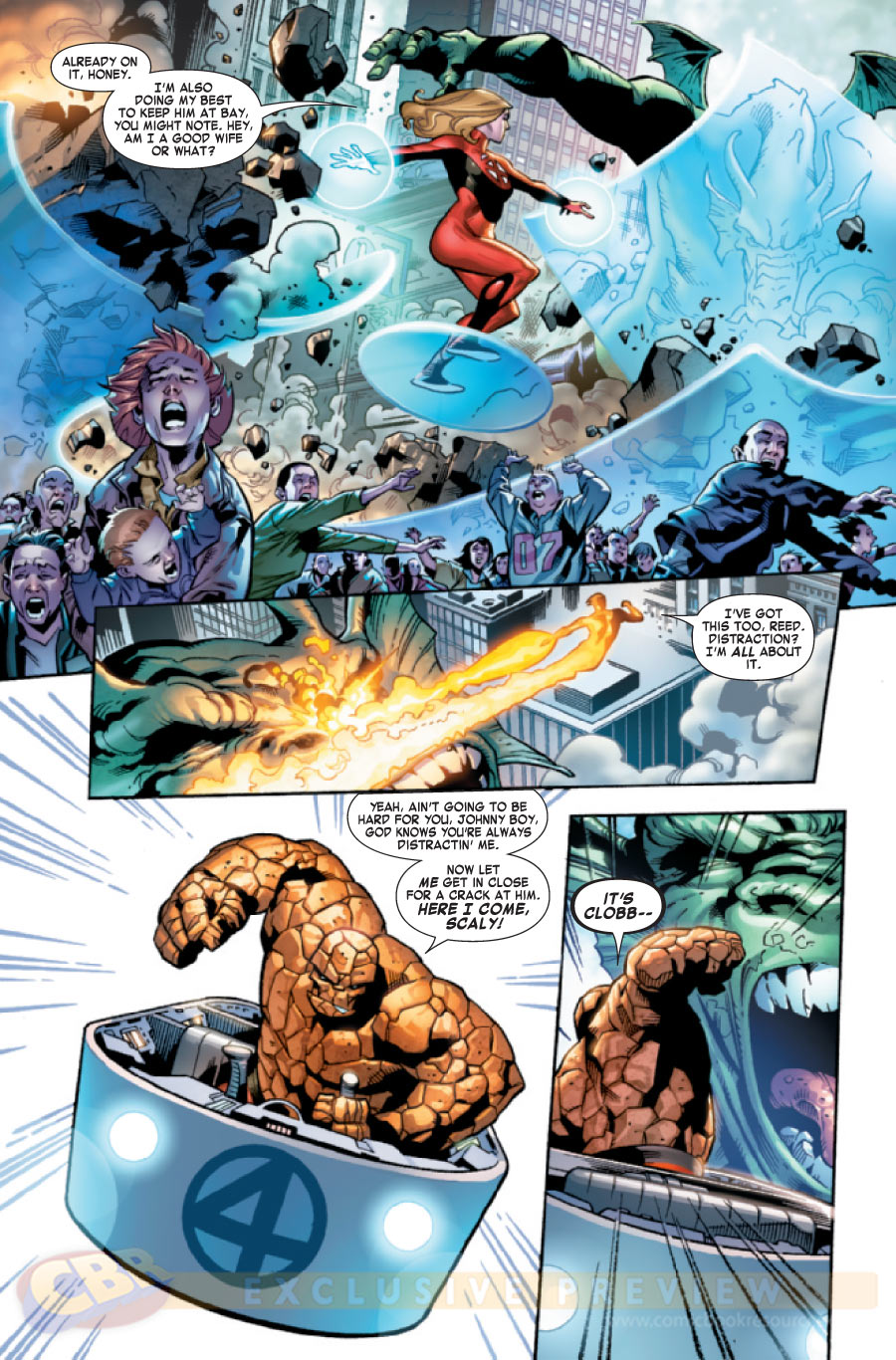 I liked the introduction this issue as Sue Storm is seen writing a letter to her children.  It is ominous and undoubtedly the first arc is the culmination of the story leading up to her writing this letter.  It is uncertain how but the coming events definitely end up affecting the family so drastically, they become shells of their former selves.  Morbid curiosity and  fascination with his stories are some of the results that set James Robinson's writing apart from others. As for Leonard Kirk, the interior artwork which is awesome. The new red and black costumes I'm not really a fan of, but only so much can be done to revamp the usual affair with each new series.
Seeing husband and wife, so comfortable with one another they are able to vent and understand each other is truly a splendid sight.   Not to mention that the kids show up, (not theirs but the foundation kids), who are running around having fun. Of course, causing trouble as only super-powered children can.  Plus, the beginnings of things such as Ben and Alicia starting a new romance and Johnny's questionable business deal are  indicators of something big to come.
I like the potential here and for a change I may be keeping a close eye on this book in the near future.
Overall score:
7/10