Developed by Caged Element
Published by Wired Production
Reviewed on Xbox One (Also Available on PC, PlayStation 4, Switch) 
In the combat vehicle racing game genre, there are only a few titles that stand out such as Mario Kart 8, Wipeout or Sonic All Stars Racing. Throughout the years these games have been the gold standard for fun combat vehicle games. Wired Production has teamed up with Caged Element to bring us GRIP: Combat Racing for the PC, PS4, Switch, and the Xbox One. GRIP is a high octane, hardcore combat racer, packing ferocious speed and armed to the teeth with heavy weapons.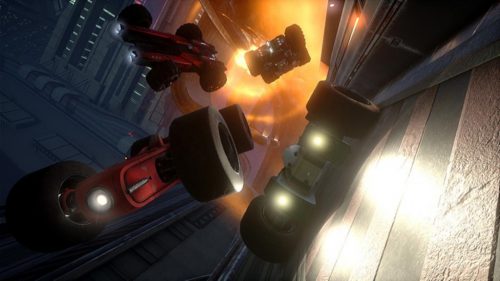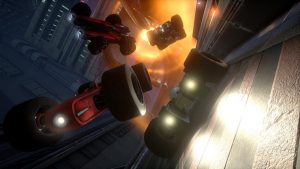 GRIP offers up a single player campaign mode, an arcade like single player mode, an online mode, and split screen for co-op play. Once you start up GRIP, you'll be taken to the garage area of the game to choose a vehicle similar to one found in a PlayStation One classic game called Roll Cage. This vehicle is able to flip over on its top or bottom and still be driveable. After choosing a vehicle, you're able to customize the vehicle body's color and add tires or any decals that unlocks as you progress through the game and level up your vehicle. When in the single player campaign, you'll start in tier 1 and have to work your way up to chain to tier 11. Within the tiers, you are given special races and given an objective in the races. At the end of tier, if you have the most points or win your rival race, you can move on to the next tier and so on until you reach the final tier. During this process you'll level up to acquire new weapons and vehicle accessories.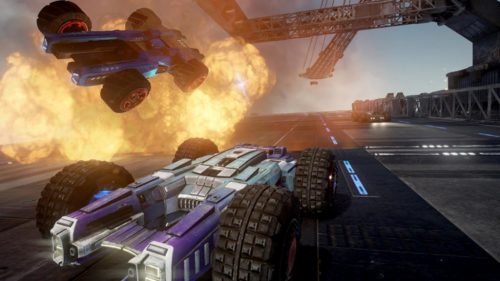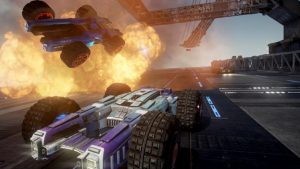 Other modes in the game are focused on the races you'll see in the tier races campaign mode. Single player offers ultimate races, elimination races, time trials, and speed demon mode. Also in single player you can do area death match and carkour which is parkour but with cars. Online mode allows you to race against others online players. GRIP has a total of 22 tracks across a host of 4 exotic planets.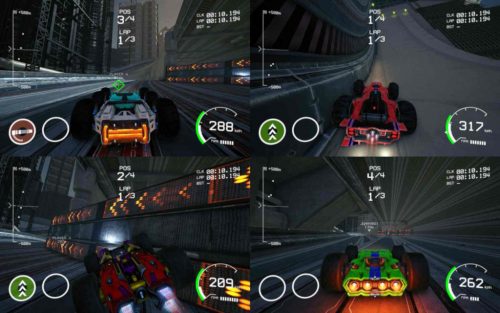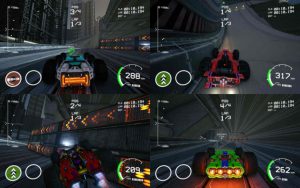 The world of GRIP combines high street racing with driving on the ceiling, walls, and floors. While its a fun concept, GRIP seem to drop the ball a bit on the gameplay mechanics. There are times where I'll be driving on the ground and then transition to the ceiling but the camera doesn't keep up. This will leaving the player disoriented and not really knowing what direction they're driving. Being a racing/driving game, it should feel great driving. While driving around on different terrains of others tracks, the driving feels super sensitive. When driving at slow speed it feels very tight and stiff when turning corners. The game could use an adjustment so that making turns at high speed is more comfortable, especially since driving at high speeds is one of the main attractions to the game.
During the single player campaign, you're able to level up to unlock different vehicles and new tires. The problem I find with all this is that its seem like after you unlock a new tire, it adds nothing new to your vehicles stats and is more for cosmetics purposes. This left me asking what's the point of level up if I'm not gaining anything to improve my vehicle stats? GRIP plays OK and runs fine without frame rate drops. GRIP has long ways to go visually. Certain areas in the game look great when it comes to lighting effects. Other tracks with less details look flat and feel uninspired. This hurts the game, making it look like a generation behind.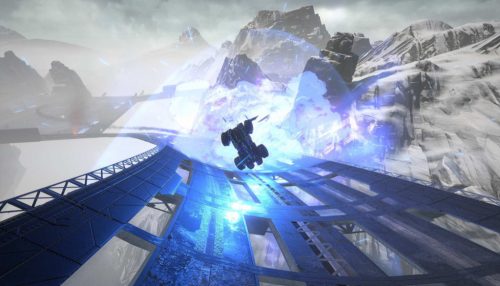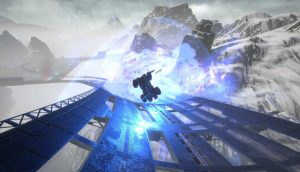 GRIP isn't terrible, but at $39.99 the game's quality isn't quite there. It's hard to stay engaged in the single player campaign. Visually it's disappointing that it could have looked much better. The weapons and pick ups are OK but there's nothing unique that you haven't seen before. Some tracks seem way too long and doesn't feel like there's enough details put into them. If you're a fan of combat racers, GRIP is a let down and I do truly believe with a little more TLC, it could have been much more.