Developed by Arc System Works
Published by Aksys Games
Reviewed on PlayStation 4 (also available on PlayStation 3)
So we've come to the third iteration of Guilty Gear Xrd, huh? The latest 2D fighting game made by legendary developer Arc System Works is a worthy purchase, not just for those new to the series, but also for veterans and those who have own the previous iterations as well! Many of you will be asking what is new and why, if you've it purchased before,  should get the upgrade? Here's why: content.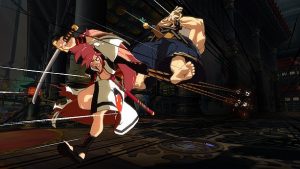 The first entry into the Xrd series brought the series back to life from dormancy with familiar mechanics, an awesome new art style, and, of course, a rocking soundtrack. Another great addition  was a new type of story mode that told a great tale in the Guilty Gear universe. Guilty Gear Xrd Revelator, the sequel that added more characters, offered a full follow up to the story, added additional lighting and camera techniques, and further refinement of the online play and lobbies. For those who are new to the series, Guilty Gear Xrd Rev 2 gives you all the content from Revelator, plus new characters, and a tutorial system that teaches you how to play the game in efficient and unexpected ways.
For those who are returning to the series or have already bought Revelator, you can expect two awesome new characters in Baiken and Answer. While Baiken is technically a returning character for the franchise, the changes and transition to a 3D character model makes it awesome to see her come back with such ferocity. Answer, on the other hand, is quite possibly one of the most unique fighting game characters I have seen in a long time. Ninjas are unique not to the genre by a long shot, but how many ninjas do you know wear business suits and have discussions with clients while fighting? The execution of his personality is downright genius. His play style is a lot of fun and adds some new spice to the Xrd formula.
Rev 2 has a very solid online experience. During my time testing the online gameplay, I can see the adjustments that make the experience over all better. One thing Xrd would advise you about is frame delay during game play. The current iteration's overall performance is very solid and the frame delay counter seems to be very accurate. I've found the overall all delay is generally pretty low. This means if you love playing online you should be in for a smooth ride. If you encounter a player online who doesn't have the most recent version, you can actually use the original Revelator to match up so you can keep playing with those who haven't upgraded yet. The lobby system is not only cute, but also works well as a whole and lets you have additional methods of acquiring character colors, background songs from past games, and more. If you aren't too keen on online modes, there's still plenty to do offline.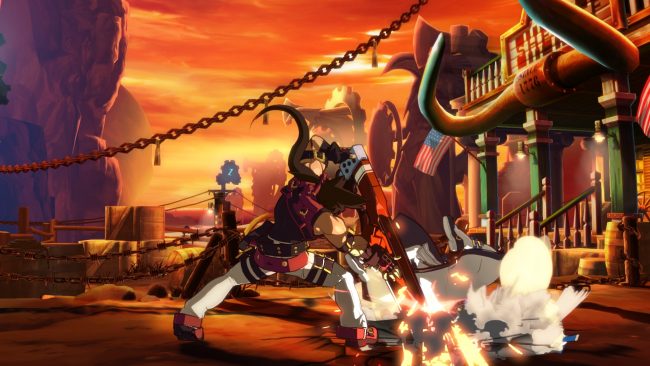 In terms of solo content, Rev 2 has a solid foundation as well. Any character added after the initial release of Revelator have individual arcade stories added.  This further fleshes out the build up in the story mode itself. The returning modes such as M.O.M (Medal of Millionaire), Training Mode, Challenge Mode, and the Tutorial system all return with new refinements. Both the Training Mode and the Tutorial are by the best you can ask for in a fighting game since they're rich in features and are very easy to use. The best part is the price of admission. If you don't have a copy of Revelator on either PlayStation 4 or on Steam, $39.99 is a great asking price. For those who already have a copy on either platform, you can get all of the new content as a digital upgrade for half price. Pretty sweet, huh?