Developed by: Sega Crypton Future Media
Published by: Sega
Reviewed on PlayStation 4 (also available on Vita)

If you're a fan of rhythm music games you've probably heard of Hatsune Miku. In 2009 Hatsune Miku Project Diva was released on the PlayStation Portable and later for the PlayStation 3. Ten iterations later in 2016, Hatsune Miku is back with Hatsune Miku: Project Diva X, also known in Japan as Project Diva X HD, just released on August 30 here in the US.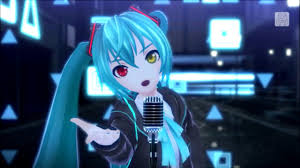 While playing Project Diva X you'll notice a few differences from the two most recent games, Diva F and Diva F 2nd. The core gameplay is still the same as you hit the X , square, triangle, and circle notes according  to the rhythm of the music. Star notes are still in the game but double star notes and link stars notes have been removed. Diva X also keeps the use of rush notes from Diva F 2nd. Instead an arcade style progression where you choose a song from a long set list,  Diva X has added storyline elements to the gameplay,  a welcome change compared to the standard arcade like experience of achieving the highest score only. This adds value to the game even if the story isn't amazing, groundbreaking or memorable. Your job is to help Hatsune Miku and the other vocaloids friends sing to restore depleted cloud prisms by raising the voltage of each song in the cloud. There are a total of five clouds which are Classic, Cool, Cute, Elegant, and Quirky with a total of 30 playable songs. This includes six medleys and two are old songs from previous games.
In the new home menu you will find the free play is moved to a sub menu and the game's focus is on Cloud Request, the aforementioned story mode. As you play through songs you'll earn modules, or costumes, and you can earn accessories as well. There's a ton of items to earn, not just for Hatsune Miku but her friends as well. This is great because it adds tons of replay value and makes you feel like you're not just playing a song for no reason. Another menu change is that right under Cloud Request is the Event Quest mode. Event Quests have unique requirements such as requiring the player to play a "special live" performance  which involves performing three songs of your choice played in a medley.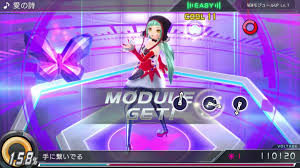 In Free Play mode, the player is able to customize the modules, stage, and modules dropped during the songs. Story elements and skills are absent in this mode. Free Play mode follows the traditional scoring system of previous Project Diva games where the player must build up grade points to acquire a ranking of Standard, Great, Excellent or Perfect as opposed to reaching a voltage goal like in Cloud Request. Having the Free Play features keeps the feel of playing a rhythm games intact since you're going for high scores to prove you're the best, essentially what any rhythm game is all about.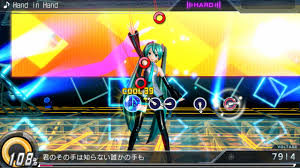 I should also point out that on June 23, 2016 Hatsune Miku Project Diva Future Tone was released in Japan for the PlayStation 4  and is more of a free play, arcade experience with a total of 234 songs. It may have a chance of being localized for the US, but there has been no real confirmation from Sega whether it's coming or not. Hatsune Miku Project Diva X  is a fun time even with its 30 song playlist and average storyline. There is a game here that's more than playing for a high score and has a ton of collectibles  that add tons of replay value. If you're a fan of the series there's no reason not to pick up this game and enjoy the catchy songs. It's also available on the PlayStation Vita and both versions have a convenient cross platform save data feature.