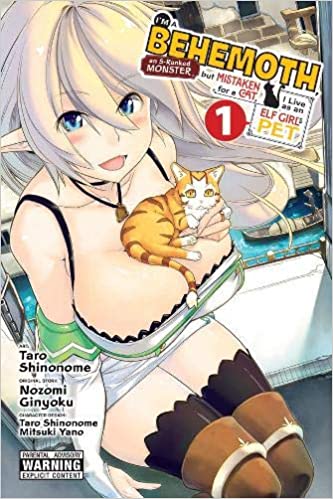 What happens when the hero is reincarnated into a behemoth cub, and a super kawaii elf finds and raises them? You get the new manga series I'm A Behemoth, An S-Ranked Monster, But Mistaken for a Cat, I Live as an Elf Girl's Pet. This long-title, specific-scenario manga series is from newcomer Nozomi Ginyoku. Despite its natural ecchi style, I'm a Behemoth provides more than just fan service. But how much more? Here is our review.
I'm a Behemoth is an interesting take on the traditional isekai genre of stories. Once more, a person has been reincarnated into a beast and has super skill traits. However, what makes I'm a Behemoth different is that the uber-powerful protagonist is portrayed more as a side character rather than THE main one. The spotlight window is shared by his master, a voluptuous young elven rogue named Aria. Aria goes down in the dungeons alone, trying to become stronger. One day, she finds a wounded behemoth cub and mistakes it as a kitten. She takes it home, names it Tama, and decides to raise it. Through everyday trials and tribulations, Aria realizes there is more to Tama than appearing to be just a regular house cat. She eventually decides that Tama will be her support when she goes dungeon diving. That is when the adventure truly begins.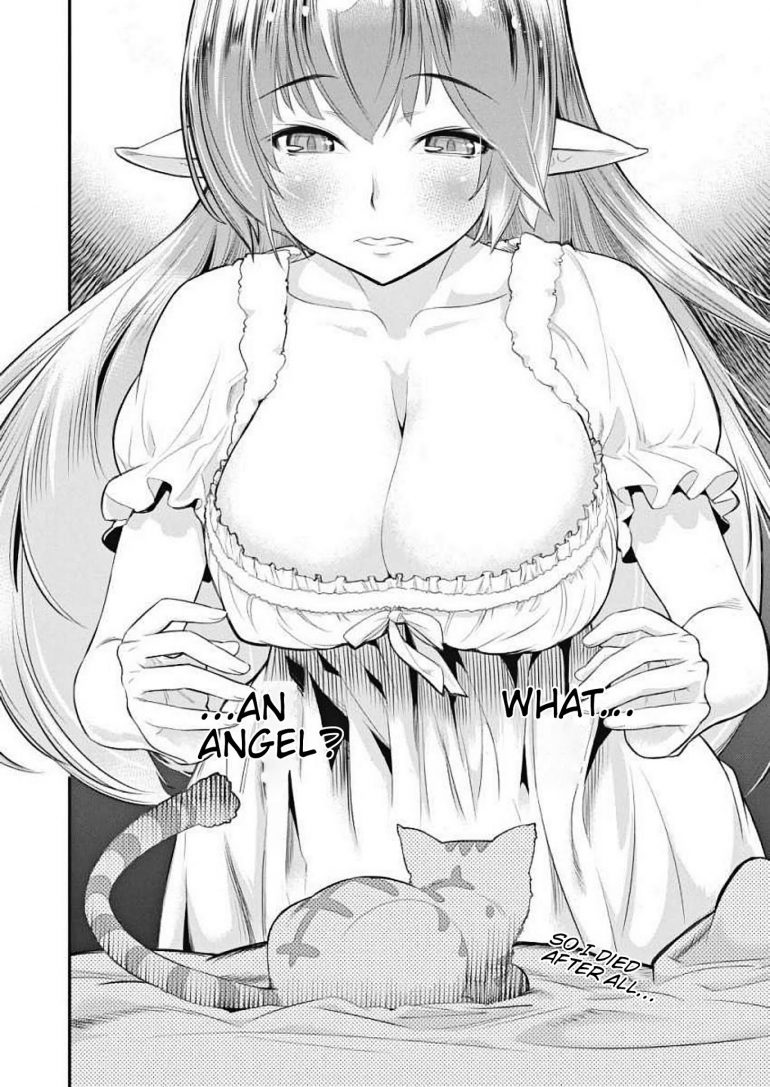 The art in I'm a Behemoth is what you expect it to be. A well-endowed, beautiful elven girl is plastered all over the book, and you cannot help but just stare. The art that Taro Shinonome provides in this is done relatively well. I doubt that anyone will complain. What I love about the style of this book is Tama's feline facial expressions. Shinonome has a lot of fun showing the many expressions Tama has in the situations he gets in. From surprise to shock, I can't help but smirk when I come across them. 
When it comes to story, I'm a Behemoth falls a little short. The story does a poor job of developing the main characters. Take Tama for example, after reading all six chapters, the book does not provide a lot of information about him. You know that he was mistaken as a cat as well as having impressive, powerful magic. The downside however, is that they give the reader little about how he got into the situation in the first place. There are small clues within the first volume, but not enough to give an idea of what he is and was. All we know for now is that in his previous life, he was a knight who was double-crossed and killed. Aria is also affected by poor development. We only know that before Tama, she goes solo into dungeons. The book does not do a good job explaining what her drive is nor her personal goals. Hopefully, I'm a Behemoth picks up in the later volumes while giving their characters more influential personalities. The everyday living parts of I'm a Behemoth are done pretty well. I do see this manga potentially getting better. 
Overall, the first volume of I'm A Behemoth, An S-Ranked Monster, But Mistaken for a Cat, I Live as an Elf Girl's Pet is a casual read. This series has a lot of potential, but it needs more of a push in terms of storytelling to get it going.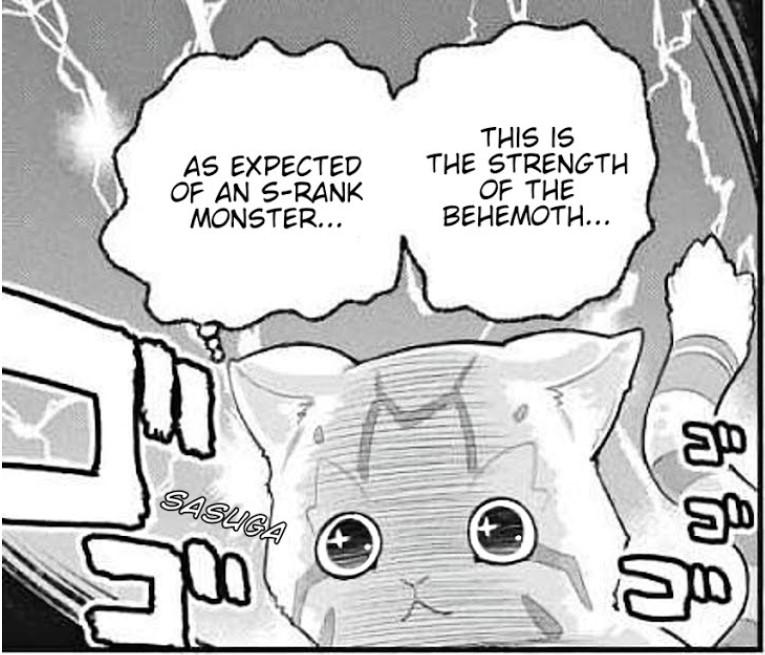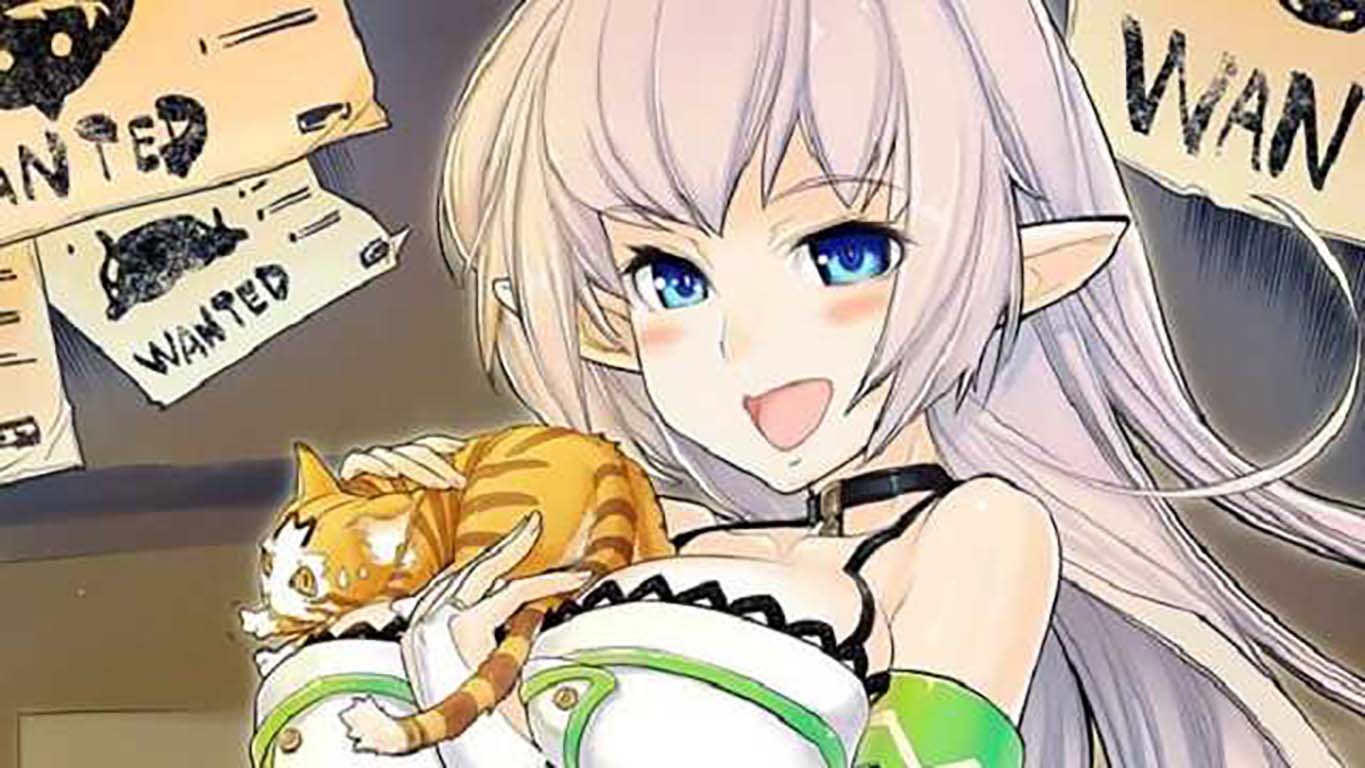 I'm A Behemoth, An S-Ranked Monster, But Mistaken for a Cat, I Live as an Elf Girl's Pet Review
Conclusion
This is a casual read. This series has a lot of potential, but it needs more of push in terms of storytelling to get it going
Cons
Little Character development