NIS America 2019 Showcase Preview Event Report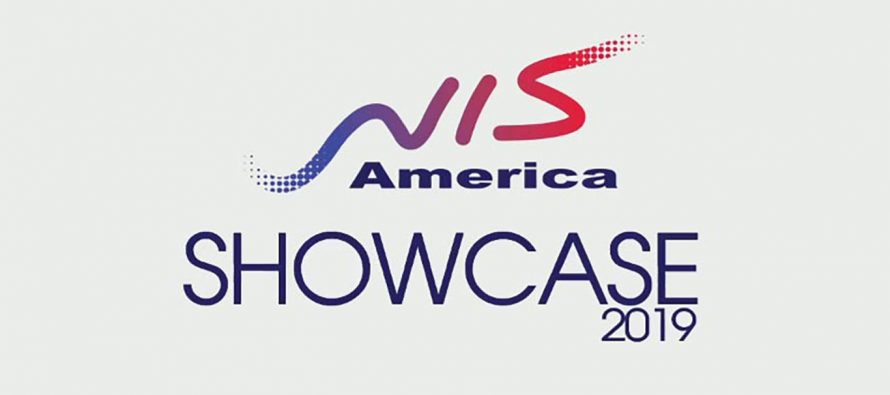 The NIS America 2019 Showcase Preview Event in San Francisco was full of playables, previews, and fun diversions. Featuring multiple genres from role-playing to side-scrolling action, the roster was fun to play and full of whimsy and style. ConFreaks & Geeks spent plenty of time checking out the demos and experiencing everything on the floor. We are more than happy to recount our experiences, and we believe the upcoming roster provides something for everyone.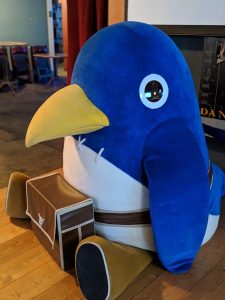 We had hands-on game time with The Princess Guide, The Caligula Effect: Overdose, Lapis X Labyrinth, SNK 40th Anniversary Collection PS4, Neo Atlas 1469, and RPG Maker MV 2019.  We also saw plenty of footage portraying the character roster and world of The Legend of Heroes: Trails of Cold Steel III, which will be available for PlayStation 4 this fall. Its interface and visuals have been bolstered compared to previous games in the sub-series. We also heard exciting insights from renowned guests such as Nippon Ichi Software president Sohei Niikawa, The Caligula Effect: Overdose's director Takuya Yamanaka, and Digital Eclipse's Frank Cifaldi. The guests relayed their passion for their respective titles, which was quite exciting to hear.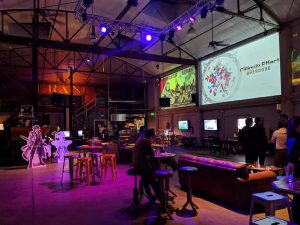 Lapis X Labyrinth, The Princess Guide, and SNK 40th Anniversary Collection provided enthralling action-packed experiences. The  PS4 version of SNK 40th Anniversary Collection is coming out on March 19th and provides all of the thrills of the previously released Switch version. This time around, all twenty-four games from SNK's pre-Neo-Geo history are included on the disc, and the sheer mix of hits and relatively lesser known titles results in a wonderful package. We covered the Switch version last year, and it was quite checking out the compilation again.
One of our favorites is Lapis X Labyrinth, which will undoubtedly provide plenty of over-the-top side-scrolling platforming antics on May 28th. Players control a four-character stack that developers likened to a Japanese dango snack. These four characters can be chosen from a pool of eight classes, which span traditional fantasy classes like hunters to other occupations like maids. The side-scrolling antics are easy to control as players enter dungeons to fulfill target objectives. Attacks also cause astronomically colorful on-screen effects for immediate gratification and feedback. Naturally, the stage and monster designs are also incredibly colorful, and the game certainly seems accessible. We also took photos with a Lapis X Labyrinth display, and it was funny being part of a dango!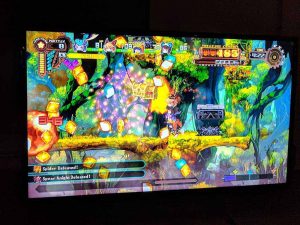 The Princess Guide is a tactical action game in which players can dispatch and control a full squad of knights. Missions involve overhead action consisting of using attacks, skills, and formations to traverse areas and defeat enemies. The catch is that players pick one of four princesses that each have distinct personalities and even endings, which leads to a wide degree of replayability. One notable element is the game's volume of fun dialogue, and when we picked Liliartie we were in awe at her spunky demeanor and love for meat. Director Hironori Takano directed this title after his work on Penny-Punching Princess, and he said that he wanted to maintain its idea of using traps to attack multiple enemies simultaneously. The game provides straightforward antics just like Penny-Punching Princess, and we think the game will provide plenty of fun antics on March 26th.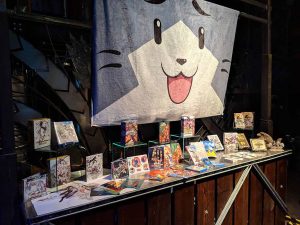 In contrast with the rest of the lineup, The Caligula Effect: Overdose provided a more cerebral experience. We sampled the beginning of the game in which our protagonist realized that something was wrong with the supposedly idyllic world of Mobius. The seemingly clean school setting and characters are full of intrigue, and we learned that the game addresses societal and mental health issues. One of the most striking elements of the game is its multi-action turn-based battle system. After players pick their actions, the Imaginary Chain system gives an idea of how they may actually occur. The system provides a sense of strategy in which players can try to achieve a potentially more beneficial outcome. Overdose was just released on the PlayStation 4 and Nintendo Switch on March 12th. You can read our review here!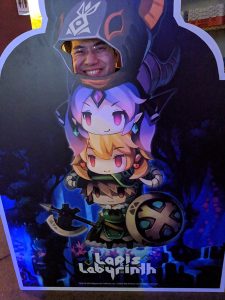 We also had hands-on time with Neo Atlas 1469 and RPG Maker MV 2019. In Neo Atlas 1469, players sail across a map in order to locate explorers, discover treasures, and uncover parts of the world map. While the world map is superficially based off the real world's, players' decisions can actually affect how uncovered territory appears. The journey is also full of surreal surprises as we saw species that resembled real-world animals yet had strange coloration, and we even saw some fantastical creatures in the sea. The game makes its debut on the Switch on April 9, which also marks the first time it will be available physically. We also briefly got to try RPG Maker MV 2019 which will be released later this year for PlayStation 4 and Nintendo Switch. The game seems incredibly robust with plenty of character customization options. We placed a character with a fairy sprite yet actually had a cat portrait, and the process was fairly seamless. This version will also feature the ability to share creations over the Internet, and even those without the game will be able to try other players' creations as well.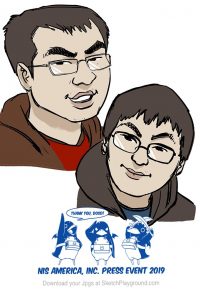 The new announcements consisted of The Alliance Alive HD Remastered, Utawarerumono: Prelude to the Fallen, and Destiny Connect: Tick Tock Travelers. The Alliance Alive HD Remastered is coming out this fall for PlayStation 4, Nintendo Switch, and Steam, and it takes players to a demon-controlled realm in which humanity must band together to fight the opposition. Prelude to the Fallen is coming for PlayStation 4 and Vita in 2020, and it is actually a remastered version of the beginning of the Utawarerumono trilogy that features both tactical and visual novel elements. It has never been released in North America and it precedes Mask of Deception and Mask of Truth. The role-playing title Destiny Connect: Tick Tock Travelers arrives this fall for PlayStation 4 and Nintendo Switch. It brings players to a universe in which time stops around the protagonist Sherry, and she has the ability to look at different periods of time to discover the mysteries around her.
NIS America is shaping up to have a solid lineup throughout 2019, and we feel that it will provide plenty of fun for everyone throughout the year. This was ConFreaks & Geeks' third year in attendance, and each year we are blown away by the titles on display.

Special thanks to Michael Koyama for photography assistance.
Vincent Lai
I'm a gaming enthusiast who enjoys a variety of platforms! I also love wisps, rainbows, and gardens!
---
---
Related Articles
As you might have predicted, Gray and Natsu are most certainly not down for the count. They managed to narrowly
Yoshitaka Amano was a guest of honor at the inaugural Crunchyroll Expo, and we feel extremely fortunate to have had
Winter is finally here! The highly anticipated 8th and final season of Game of Thrones premiered Sunday night on HBO.