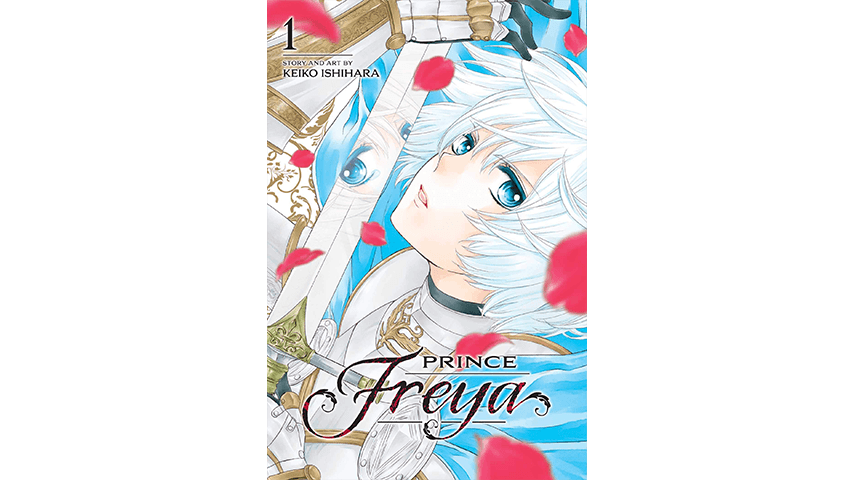 The Kingdom Tyr is under threat of invasion from the power-hungry empire of Sigurd. Only Prince Edvard is the peaceful Tyr's last hope against the encroaching army. What would happen if the young Prince were to die? Who would save Tyr from oppression? The solution provided in the Prince's dying words was to have Freya take on his name and keep the light of hope burning.
Prince Freya is a shoujo manga, which means it appeals to a young female audience as it has strong themes of romance speckled into the plot. While this is the case, the story is rich with political intrigue, bloody scenes, and passionate storytelling that can be enjoyed by more than just young girls.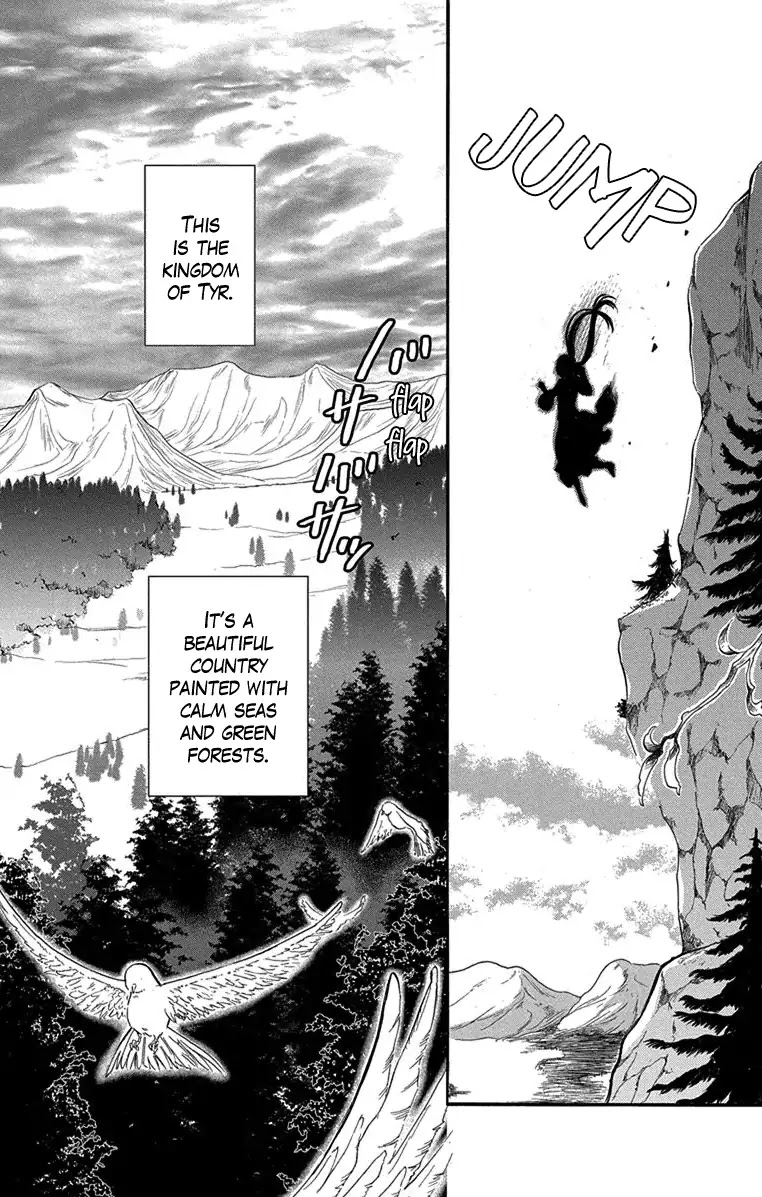 Keiko Ishihara introduces us to a sensitive village girl who, despite her frail demeanor, has the spark of great courage. Her neighbors know her as the girl who likes to jump off of cliffs, earning Freya the title of "Humble Monkey." The villagers of Tena all adore Freya, and ever since she and her mother moved into the countryside, they all vowed to protect them. Little do they know, it will be Freya who will soon be protecting them. To help the reader, along with these first few chapters, Ishihara leaves us notes on her intention of a character's portrayal. She also gives the reader some insight into her process while drawing someone particular. It's something that I personally am not used to as a regular Shonen manga reader. Think of them as the author's footnotes. I'm sure this is more common than I think, but it was nice to peer inside the mangaka's thinking in Prince Freya Volume 1. 
As come to learn about the many possible "suitors" in Freya's life, from childhood friends to new powerful guardians. The romance in this story serves the purpose of helping us understand our allies' motivations. Why are they in the story, and how do they plan on accomplishing their goals? Their motives are all interconnected to the Young Prince, and knowing who knows and doesn't know that Prince Edvard is, in fact, dead adds a layer of mystery into the already politically charged backdrop.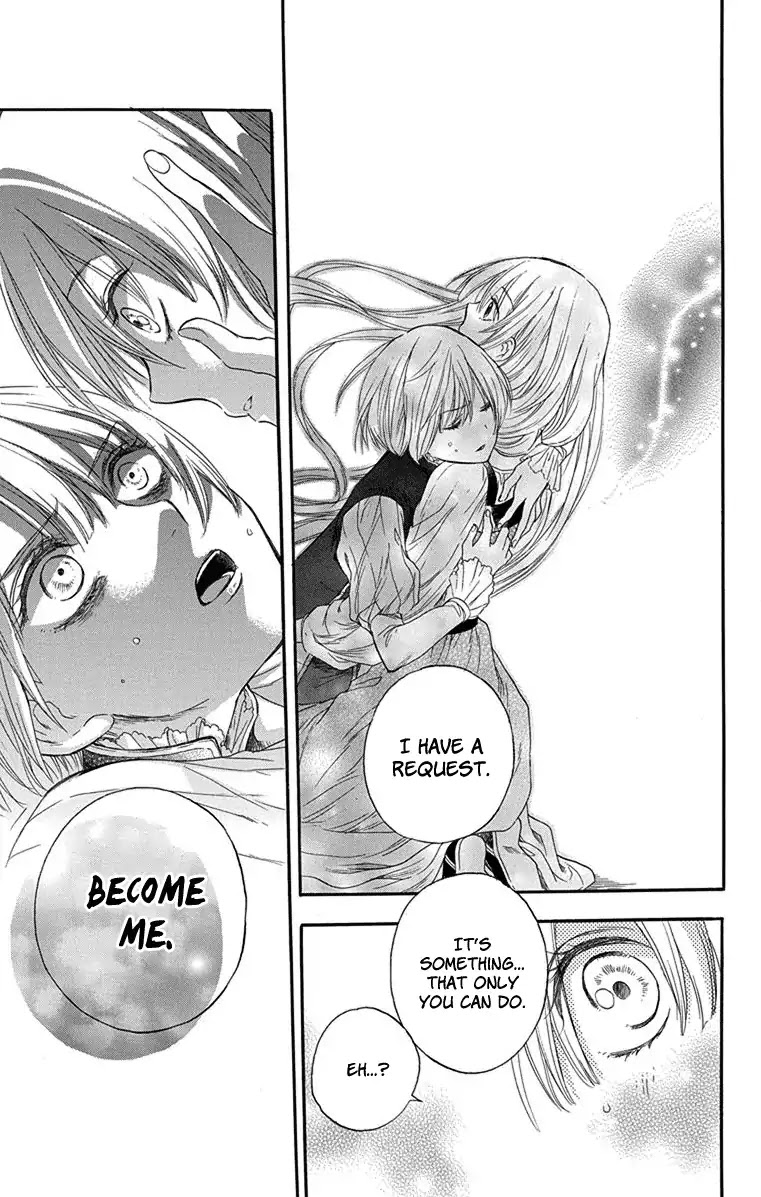 Aside from the blossoming relationships between Freya and her guards, Prince Freya's story establishes the arc's main antagonists somewhere in the middle of the volume. Ishihara makes excellent use of Freya's strengths as well as her weaknesses in showing how she deals with the conflicts before her. Our protagonist is still at the beginning of her journey and has many things to overcome as Prince Edvard. You get to feel just how overwhelming that task can be. Having to become another person shouldn't be easy, especially when the person you currently are, hardly knows anything about the Prince.
Luckily, we find resolution in Freya's motivation, and her title of the "humble monkey" ends up being one of her key strengths towards the end of this origin story. Everything comes together nicely, and we are left with a village girl who is ready to take on the whole world no matter what it takes. 
Aside from a well-placed origin, Ishihara gives us some incredible panels. The cover itself is intimate and makes us question why the word "Prince" is on the cover with a beautifully drawn Freya. I can't say there were a lot of breathtaking moments as a lot of the times, the art seemed very blank and empty, but there were plenty of moments of note. I was very impressed, particularly with the positioning work that Keiko took in drawing the moment Freya cut her hair short in her transformation into Prince Edvard. She is also very much capable of giving us captivating backdrops. I see a lot of potential and significant artistic development as the story progresses. Most panels have some sort of backdrop, and even with panels with nothing but character stills, we still get beautiful rendering effects. You see this most often in shoujo manga to elicit the feeling of calmness or euphoria in a scene. It is a classic tool to set the mood of a particular scene. What the next volume of this wonderfully written series can be nothing short of the evolution of Keiko's ideal Prince Freya. As mentioned in one of Ishihara's footnotes, she doesn't necessarily know what kind of person Freya will learn to become, but she hopes she can continue writing this story to find out.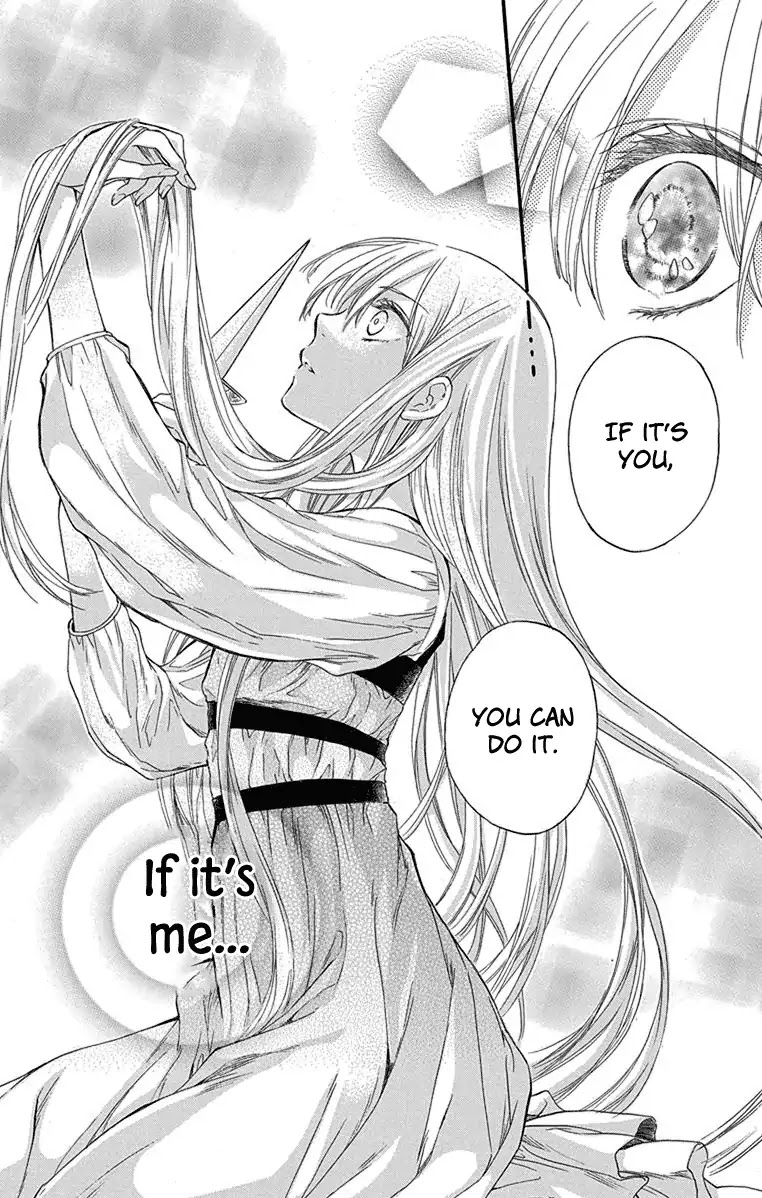 There's a lot to be hopeful for, just as the people of Tyr are optimistic that they will be free of Sigurd's oppression, the story of a humble monkey turned brave Prince is one with a lot of potentials and caters to more than its intended audience. I hope you can all read it and become intrigued by Prince Freya as I was. 
Prince Freya Volume 1 Manga Review
Prince Freya Volume 1
A delicate village girl has her world turned upside down when her Kingdom's Prince perishes. In order to protect her loved ones, she must become Prince Edvard and save the people of Tyr.
Cons
Some of the art is lacking