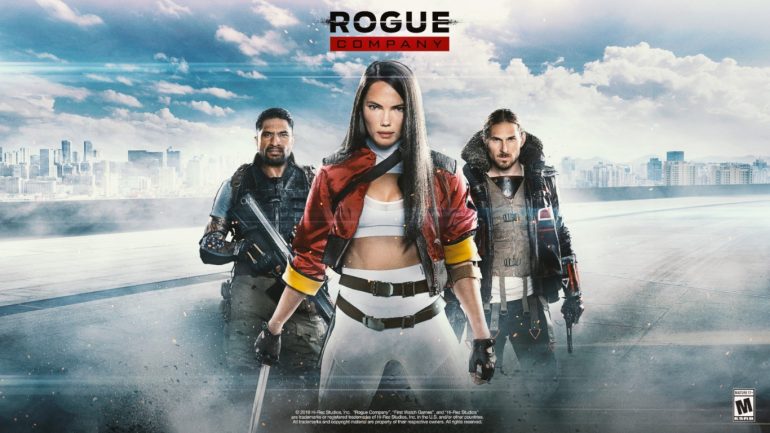 For years PC gaming has been home to some of the most highly competitive shooter games around such as Counter Strike, Rainbow Six Siege, and the recently released Valorant. A lot of these games have grown a large following over the years and are still going strong with hardcore fan bases that make it a little difficult for casual players to play, learn, and enjoy. Hi-Rez Studios thinks they may have found a solution to appeal to the masses, whether you're a hardcore gamer or causal gamer. Hi-Rez Studios has made Rogue Company a competitive shooter that is easy to understand and come out as a winner. Not to say that Rogue Company is a simple game, but rather that it's built with a simplistic game design that seems to hit it just right on the head. Not only is Rogue Company on PC, it is on all systems from PlayStation 4, Xbox One, and Nintendo Switch with cross play and cross progression between all systems. This review will primarily be based on the PC version of Rogue Company.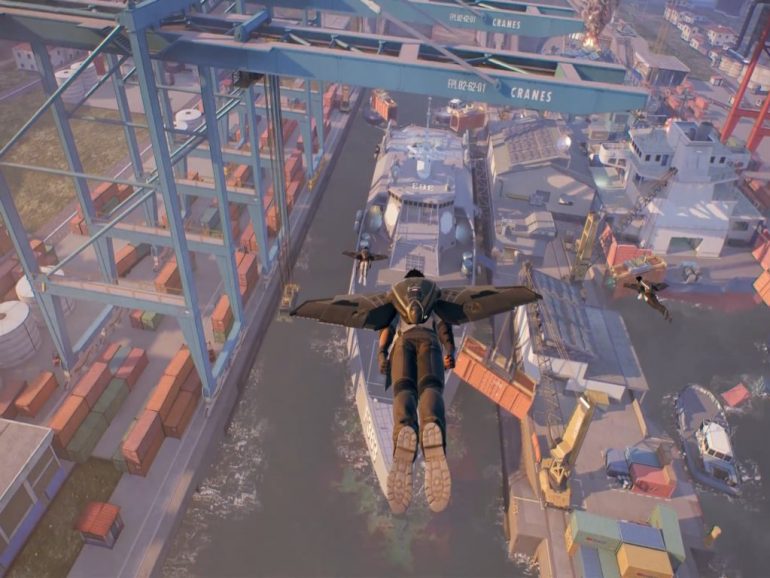 Rogue Company is a competitive tactical third-person multiplayer shooter that puts players in the shoes of various top-secret, elite mercenaries from around the world. As these mercenaries, players will jump into a match with their weapon of choice, and take part in three game modes. Unlike typical multiplayer shooters, Rogue Company plays much more like tactical first-person shooters like Counter-Strike or Valorant. As of right now, Rogue Company is in closed beta, so players will need to purchase one of three available Founder's packs to get into the game. Rogue Company will move to free to play model at a later date.
Once in game you'll start at the main menu that will serve as your hub to set up game modes. It's also were you'll send and receive friend invites. Having played other Hi-Rez Studios games such as Paladins and Realm Royale, I was a little disappointed to see that they pretty much use the same UI design with a few tweaks. The first thing that you will have to do before hopping into online matches is go through the training mode. Having been part of the alpha testing a while back ago, it's nice to see that the training mode takes five minutes or less to complete. After completing the training, you're ready to hop into online matches.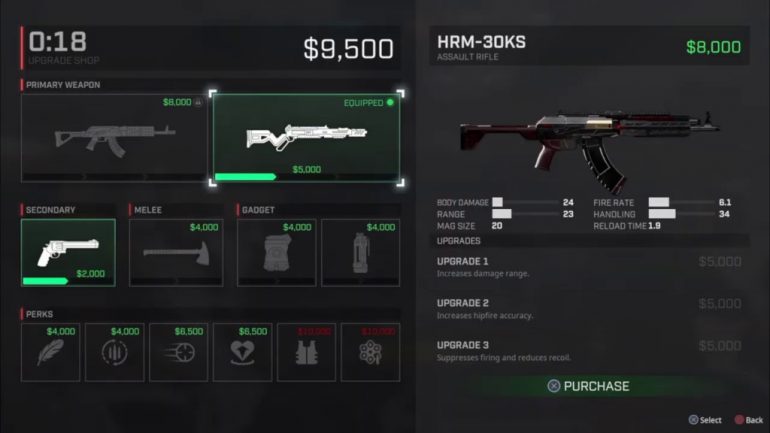 When starting a match you will have six different rogue mercenaries to choose from. If you purchased the Founder's pack you'll get six additional rogue mercenaries with different abilities and weapon sets. At the beginning of each round, you get some starting cash to buy a weapon and perks, then drop into a map to duel out a win. Once the round is over, depending on how you did, you can earn more cash to level up even more your weapons and perks. What really make Rogue Company's gameplay solid are the characters' unique abilities that shape the outcome of rounds and the teamwork needed to achieve victory.
At the core of any competitive tactical shooter, and probably the thing I love most about Rogue Company, is the gunplay. For most shooters, it's the the shooting mechanics that can determine whether the game is a success or a flop. Hi-Rez Studios absolutely nailed the gunplay and the game is really fun to play. Downing an opponent is satisfying and makes you feel like you can hang with the best of them. Each weapon feels different and sounds great. If you play the game enough, you can tell who is using what weapon. Hats off to Hi-Rez Studios for getting this part of the game right.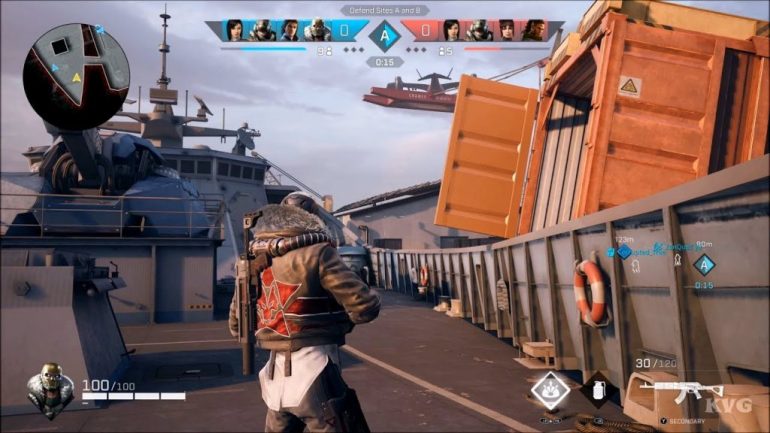 As mentioned early on game modes, There are three of the game modes called Demolition, Strikeout, and Extraction. Each mode is fun and has something to offer to everyone with different play styles. Demolition is 4-vs-4 and it is considered Rogue Company's premier competitive mode. In this mode an attacking team attempts to plant a bomb at one of two sites that the defending team is protecting. Strikeout is 4-vs-4 and is deemed Rogue Company's most casual mode. Strikeout is a respawn mode where teams have a limit of twelve lives. Players can take control of an objective or eliminate enemies to reduce remaining lives. Last Extraction is a 4-vs-4 mode where teams fight for control of changing objectives throughout the map. Along with the officially announced modes, there are also rumors of a 2-vs-2 mode called Wingman. Expect more information when the game receives an official release date.
So far I've spent the most time in Strikeout as it's more my gameplay style but I encourage everyone to try playing all game modes as each mode is fun in its own way. I find it most enjoyable to play alongside buddies, so if you have a squad to run with, it makes it very easy to coordinate positions and attacks on your foes. Another huge part that makes Rogue Company work are the maps within the game: Factory, Favelas, High Castle, Icarus, Canals, Skyfell, and Windward. Each of these many are well designed with a simplistic design that's easy to learn and navigate around from one side of the map to the other. I can't express how much I enjoy the sizes of these maps and the thought process that went into designing them. The game doesn't seem to have any map exploits, which is very important for a competitive shooter game.
Rogue Company is a fresh and welcome take on the modern day competitive tactical third-person shooter that caters to to both the casual crowd and the hardcore crowd. Whether you play on keyboard and mouse or on console using a controller (I've done both), you're going to get the same experience no matter where you play and on a fair playing ground. As Rogue Company is still in beta phase, I did run into a few problems. Most of those problems were UI issues and have been taken care of or currently being addressed, but nothing else worth mentioning as I didn't encounter any game breaking bugs.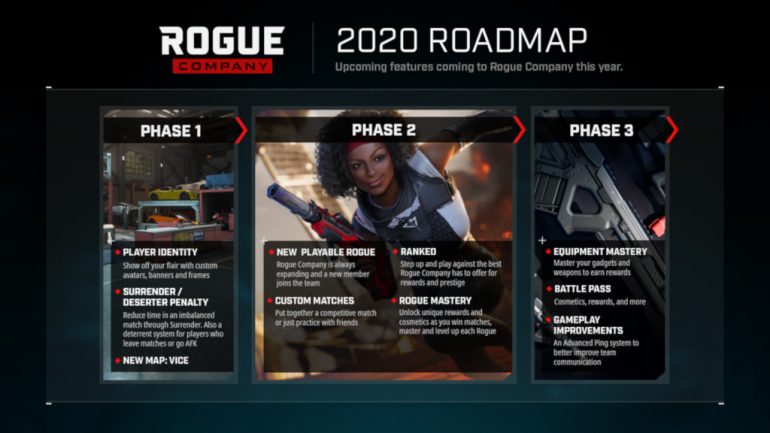 With it being beta, Rogue Company is still a very solid game with a simplistic design that makes it easy for players to understand its gameplay. I highly recommend purchasing the the Starter pack or the Founder's pack to help support the developers make an awesome game. If you can't, give it a try once it's free to play. More content is coming as there is a roadmap showing new modes, mercenaries, and maps all within this year. Check out the image above for more details!
For additional information about Rogue Company please visit the official website by clicking here.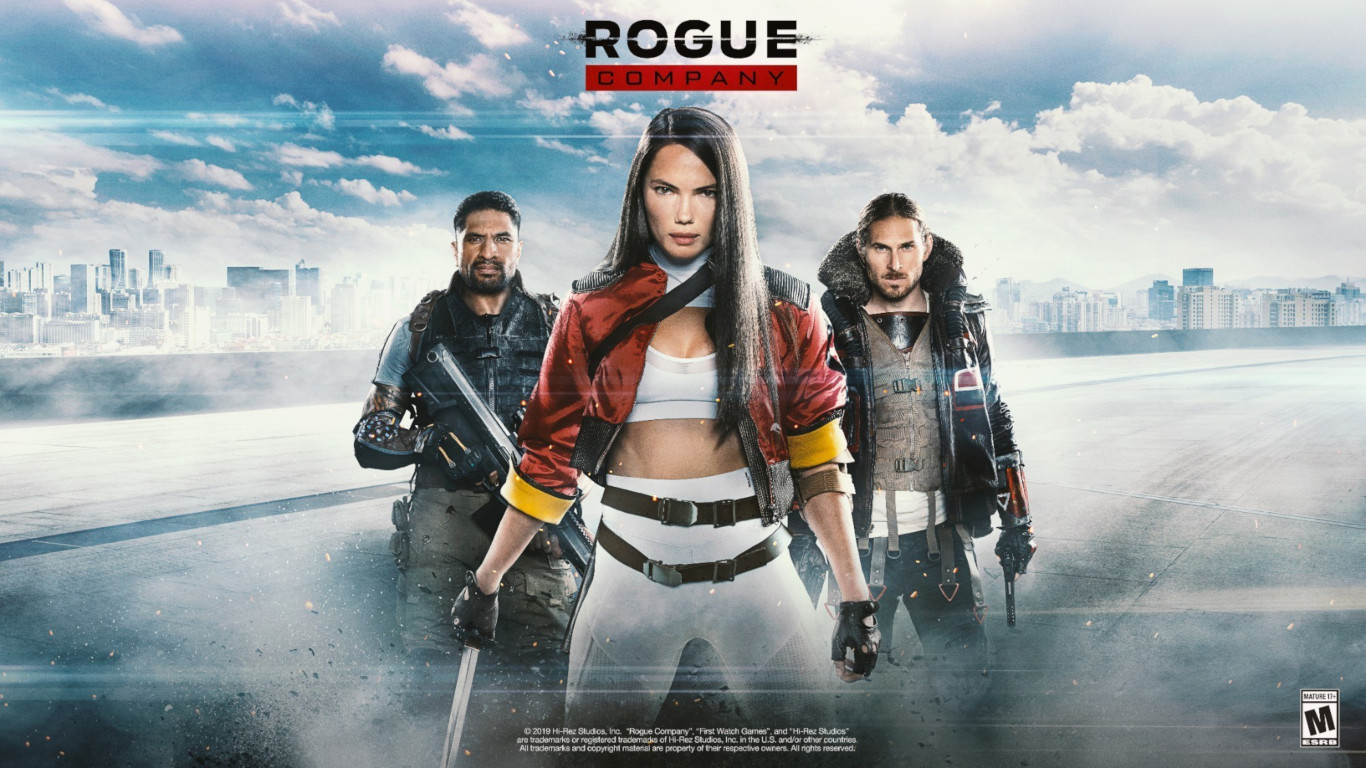 Rogue Company is a fun competitive shooter with excellent gunplay, fun gameplay modes, and well designed maps.
Pros
Satisfying gunplay
Fun, easy to learn mechanics