Developed by Wolf Brew Games
Published by Digerati Distribution
Reviewed on PlayStation 4 (also available on PC, Xbox One, and Vita)
 
Slain Back from Hell is a side scrolling 16-bit gothic, puzzle-combat platformer. It uses elements from hack and slash games of the 80's and 90's such as Castlevania and Ghouls 'n Ghosts but makes it its own. You play as Bathoryn, who is awoken unwillingly from his slumber to fight the evils that have taken over the world once again.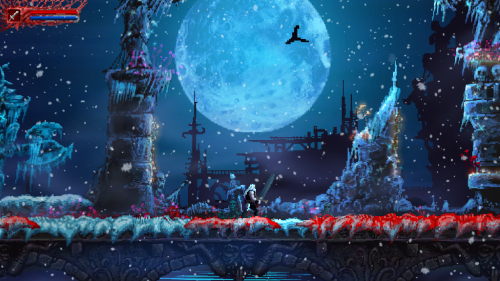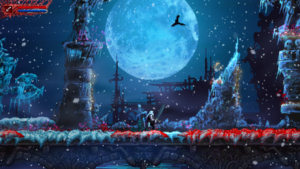 The gameplay and controls are on point with its execution and controls as well as a Dark Souls game would. Now that being said you will die a lot. Not having played the original version of Slain, from which I heard the load times were really bad, but this new version has virtually nonexistent load times; I'm talking about 1-2 seconds, which really is nice because death is inevitable. The controls are amazing as your skills and combos really come into play. You can just hack and slash your way through but it is much easier to learn to counter an attack and hit harder with an amazing special move.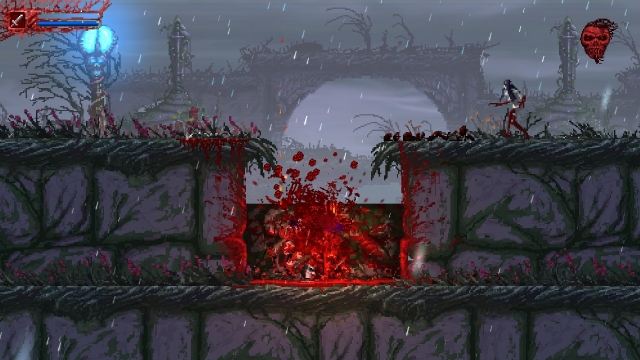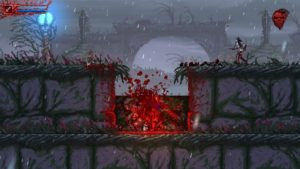 Now graphically this game will blow you away and makes you wonder what the team can do if they moved beyond 16-bit. The animations of Bathoryn and his sword are superb and gleaming with life, from fire dripping and smoking from his sword to his ice axe glistening with frozen power. The death animations of Bathoryn are amazing as well, from beheadings to being smashed to a bloody mess is way beyond anything I saw in 16-bit games of the 80's and 90's. The level designs are just as fantastic and can be quite challenging at times. It's definitely worth struggling through, from lava that will insta-kill you to spikes that will impale you, since every level is well made and looks amazing.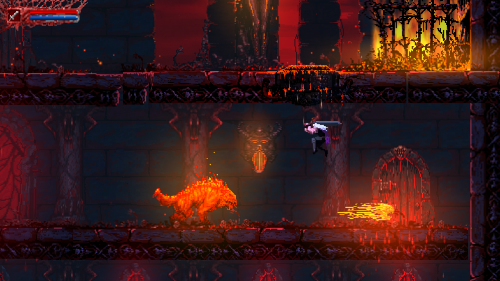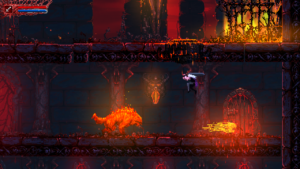 The story of Slain is simple: you've been awakened to fight evil and destroy the main bad guy before he takes over the world. The soundtrack of this game is what takes the cake; the music consists of death metal to near power ballads. I was worried that when I heard it had a death metal soundtrack, thinking it was going to be blasting away the whole time and distracting you. Thankfully it does not, it plays in the background of the game and does not take you away from the gameplay at all. I found myself at times hanging out in the safe area after you complete a level just listening to what I think sounds like music from Bill and Ted's Excellent Adventure from when they went to the future…it was very cool.
Overall this game is simply a must play from beginning to end. It's a bit challenging but rewarding and I can't wait for what's next to come from Wolf Brew Games.