Company: TCL
Product: MTRO200BT, over-ear headphones
Where to Purchase: Amazon
TCL may not be a name the average American consumer recognizes. But through a combination of strategic partnerships and delivering quality products, that may soon change. A Chinese multinational electronics company founded in 1981, TCL has since branched into the North American market selling budget-friendly televisions and mobile devices (via Blackberry and Alcatel).
At the CES press conference earlier this year, the company announced its entry into the audio space, competing with established "street" audio brands such as Beats Electronics, Skullcandy, and Audio Technica. Their product lines are designed with the lifestyle and personality of each user type in mind: the fun and unique SOCL series; the urban and minimalist MTRO series; the training-ready ACTV series; and last but not least, the premium ELIT series, designed for the discerning audiophiles.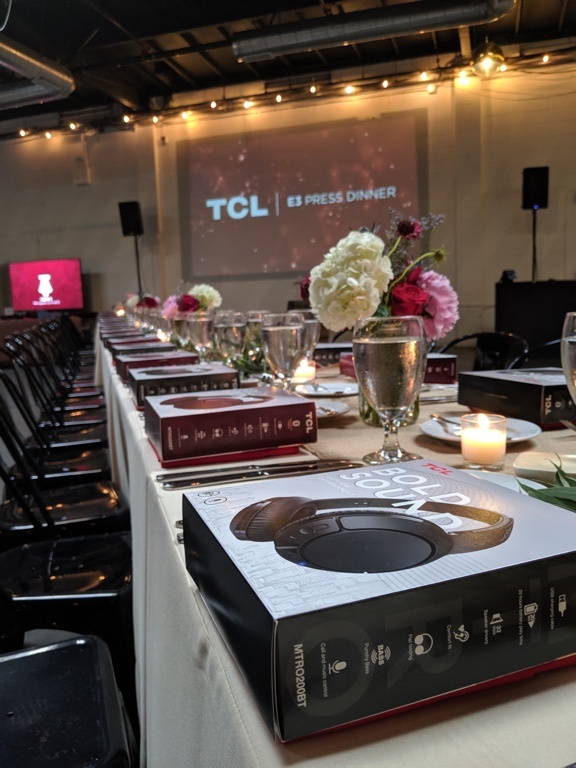 William and I met with TCL at their E3 press dinner back in June and were treated to an early preview of their MTRO200BT on-ear headphones. Since our acquisition, we have been using our headphones almost daily. If you are in the market for on-ear headphones that deliver competitive audio quality at an affordable price point, read on. After over a month of using and abusing these headphones, here are my takes as to why you should consider TCL's MTRO lineup for your next audio investment.
DISCLAIMER: TCL did not ask me or CFG to review this product. I am doing so for our readers and because I am personally impressed with the MTRO200BT.
What You Get
Out of the box, each set of headphones comes with a short micro USB to USB charging cable as well as a user manual. Everything from the packaging to the headband seems somewhat flimsy, but unsurprising at the $39.99 price point.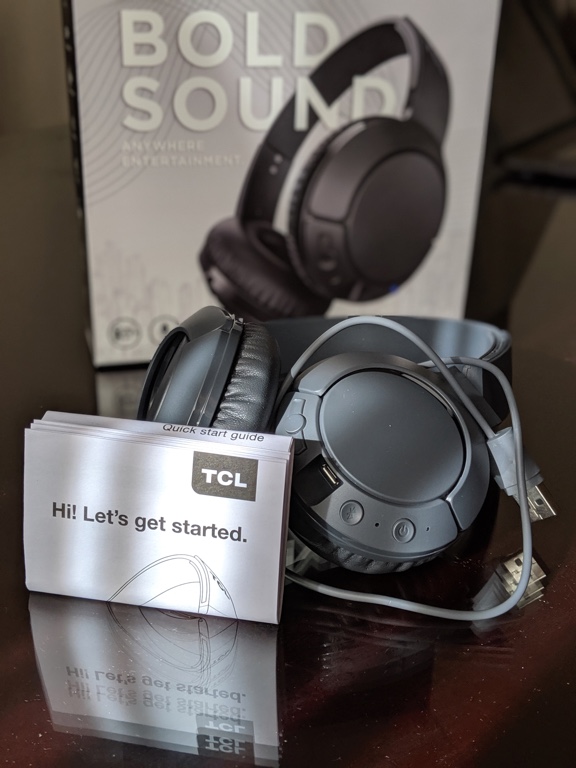 Plug and Play
A power button guides users to turn the headphones on while a Bluetooth button starts up the device sync. Powerful Bluetooth 5.0 technology connected the headphones to each of my devices within seconds- no holding down buttons until I get a blue light. Once connected, in-line controls for volume and pausing gave me the freedom of leaving my phone in my bag. I no longer had to fumble to turn down songs that suddenly got loud or pull aside one of the audio cups to hear people talking to me.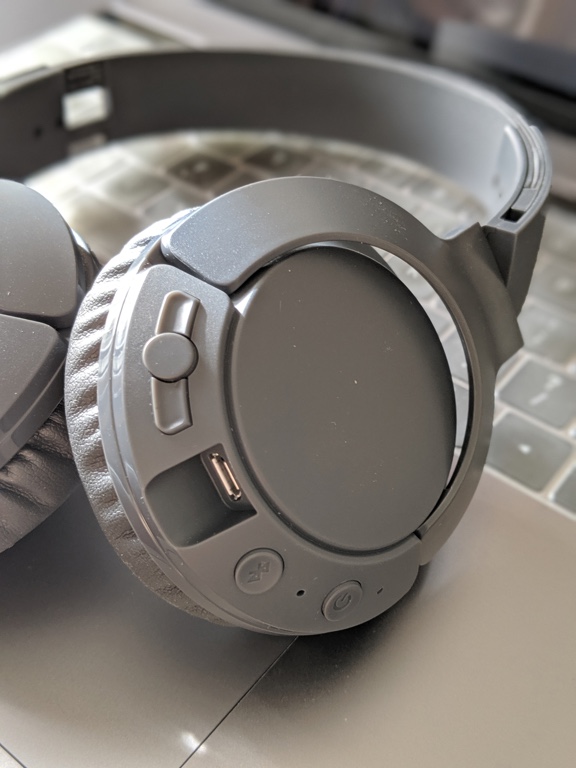 Comfort
When William and I first picked these up, we joked that they were empty boxes set for a photoshoot because of how light they were. We were pleasantly surprised to find that we were wrong, but were still unconvinced that what we held had any substance. Literally. It wasn't until I began using them that I realized TCL made very conscious design decisions with the MTRO200BT.
Firstly, I have taken these headphones on commutes, walks, and into cafes where I sat for hours to work. The lightness made them extremely mobile. Unlike competitors' headphones, at no point during my wear did I feel like my head was getting "tired" due to the weight of the MTRO200BT.  Compared to my Sony WH-1000XM3 headphones which weigh down on my hair shafts and sometimes cause scalp ache after prolonged wear. The MTRO200BT headphones, however, are like wearing clouds.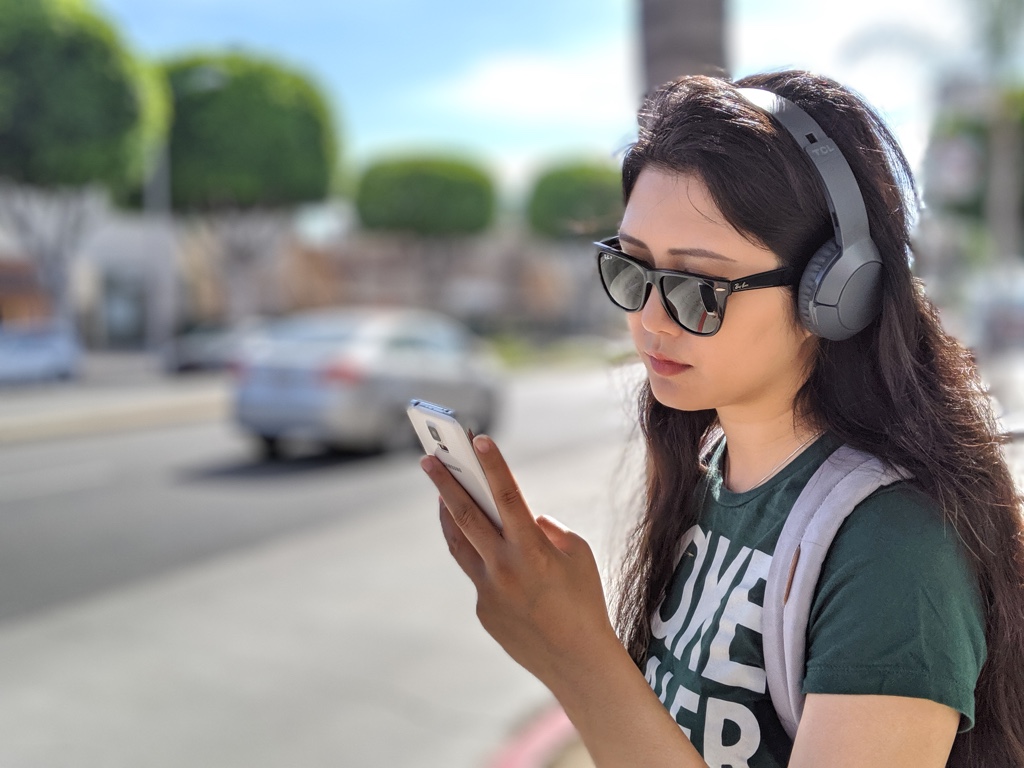 That said, I often wear my glasses when I'm working and have found that the on-ear cups tend to press on the arms of my glasses. Despite the soft leather ear cushions, my ears still experienced some discomfort. The audio cups are also relatively small, so people with larger ears may not find the experience very comfortable as well.
Sound
Equipped with a powerful 32mm driver, these MTRO200BT headphones deliver an immersive listening experience of dynamic sound and thumping bass. While they may not provide the noise-canceling properties coveted by commuters or workers in open-office layouts, they do deliver on their promise of noise-isolation. Once your music begins, you are unlikely to hear much else.
When I played my first song, I was expecting some of the tinniness that comes with cheaper headphones but was pleased to hear everything with clarity. From EDM to hip-hop, you will feel your music and that is a beautiful thing.
The headphones also have a built-in microphone so you can transition from your music to your calls with ease.
Battery Life
According to TCL's product page, the MTRO200BT headphones have a battery life of 20 hours as well as a 15-minute "fast charge" for 3 hours of play. Despite using them for only about 10 hours each day, I always charge them before I go to bed. Just in case.
Aesthetics
The MTRO200BT is available in 4 sleek colors: Slate Blue, Ash White, Burgundy Crush, and Shadow Black. These headphones' minimalist form allows them to seamlessly go from one urban setting to the next while looking chic and smart.  Whether you're commuting on the train or working in the office, they fit right alongside the Sonys and the Boses at a fraction of the cost.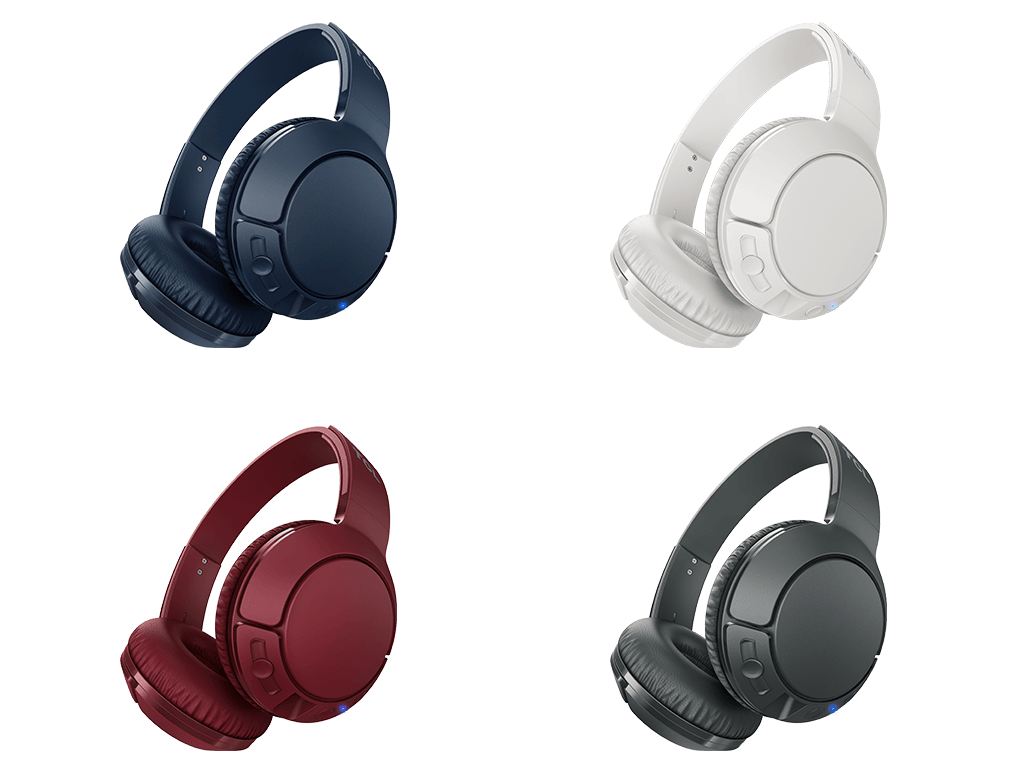 Wear
The MTRO200BT does not come with a protective case so I was immediately concerned with their wear and tear. With a little over a month of use, my pair still looks the way they did the day I took them out of the box.  Both stereo cups are still delivering fantastic sound while the flat fold design makes storage quick and easy.
Conclusion
Where parts of the MTRO200BT seem flimsy and cheap, TCL more than makes up for it through the delivery of a quality experience where it truly matters. Their laser focus shines in their minimalist but functional design and competitive audio quality. Without a doubt, a fantastic investment at the price point – I cannot recommend these enough!