Story by: Tom Ward
Art by: Luke Parker
Letters: Nic J Shaw
Published by: Tom Ward
From the creative team that brought you the excellent indie miniseries: "Merrick – The Sensational Elephantman" , comes a one-shot featuring a leading figure from the series: Dr Treves. In this book the titular hero – in his earlier days before the events depicted in Merrick – he is visiting India on a mission of mercy, providing medical help. He's travelling under the guidance of Dr Tisdale, who was also there on the same altruistic mission. However, all is not what it at first appears – and for Treves one single night will change everything!
Tom Ward is in fine form for Treves, hardly surprising since he's kept up his craft with work on The Grime and a collaboration of epic proportions (Doc Dino) with the writer of Wart, Chris Welsh. Those works aside, Merrick is really where it all began for Tom. And it is fitting that we see one of the main protagonists in something of an origin tale of his own. The tale is, unsurprisingly, dark, mixing the occult and horror as a backdrop to Dr Treves. The script is well balanced, starting out gently before lurching into a most unsettling piece of foreshadowing, which proves to be the catalyst for the remainder of the book; in terms of the pace the book is nicely set up. Moments of tension, horror, are intermixed with characterization and a sparse but effective script.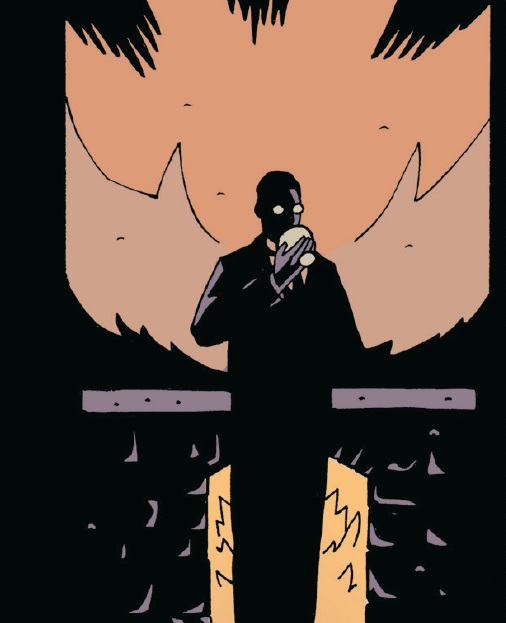 On art we have Luke Parker, after his excellent turn on Merrick he's turned his attentions to Dr Treves and Luke really nails the art here. The vibe is very much in the same vein as his work on Merrick, yet he continues to evolve in terms of his style. There are some lovely panels in the book; the atmosphere from the art really helps the story. In particular there is a scene involving a multitude of rats and that is a thing of beauty.
If the Merrick series left you thirsting for more, this book will almost certainly sate your needs. If you like a solid tale filled with drama, tension and some seriously freaky horror, then this book is for you.