Wayward #1
Story By Jim Zub
Art by Steve Cummings
Colors by John Rauch and Jim Zub
Published by Image Comics
Words cannot express how well done the introduction to this brand new story is. The book has everything you would want from a comic. A steady flow, suspense, a little mystery and it is wanting you to ask for more! The all-star cast of writer Jim Zub (Skullkickers, Samurai Jack),  Steve Cummings (Legends of the Dark Knight, Deadshot), and colorist John Rauch (INVINCIBLE),  compliments this book very well. This new series now has my undivided attention!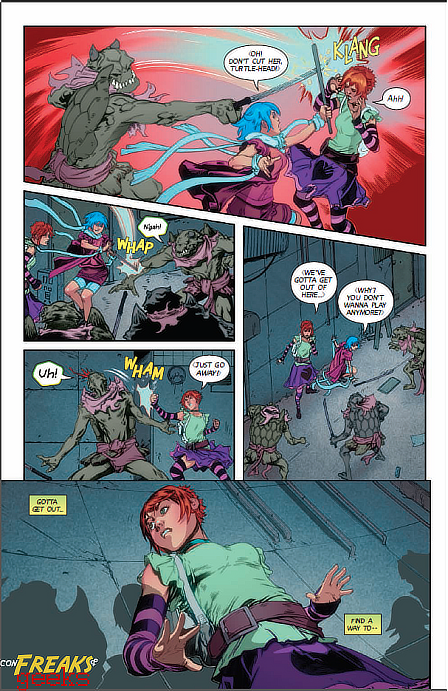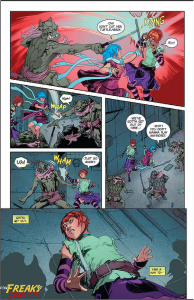 In Wayward,  a group of teens living in Tokyo find a common bond in manifesting strange, supernatural abilities. The story starts you off introducing you to teenage girl named Rori Lane (a half Irish half Japanese girl) who is on her way to Japan to live with her mother. When she arrives and is greeted by her mother, Rori decides to familiarize herself  in the area. When one unfortunate encounter occurs, the troubled teen gets the help from a mysterious girl named Ayane. As they begin to unravel the mystery behind their powers and their common source, they are drawn into a war with the vestiges of Japan's monstrous mythic past. 
The story that Jim Zub has created has opened a door of infinite possibilities. Having the story being in Japan and using Japanese mythology is brilliant. It especially introduces a brand new side of culture for western comic readers today.  I was especially captivated on the introduction of Rori herself. Jim Zub did an excellent job of describing where Rori came from and the problems she has encountered in life along the way in less than 4 pages! The self introduction was brief and, it also made you feel for the angsty teenager!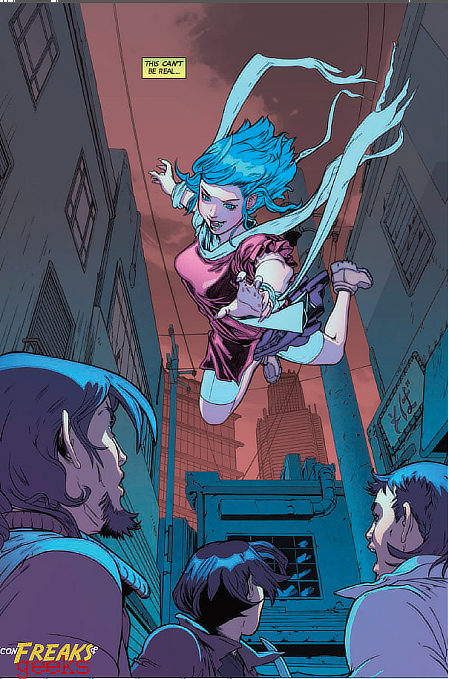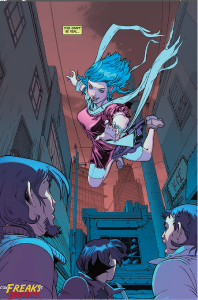 The art in this issue is amazing! The colors are bright and vibrant. The style on the pages that Steve Cummings did, feels like a hybrid between manga and normal comic book art. What I feel that makes the art stands out even more is coloring. The colors in Wayward was done so well, that you will get a grasp on what is going on without any text bubbles! 
The Comicfreaks out there need to get this book!  I cannot say anything but good things about the story, the art, and the style. I cannot wait to review issue 2 of Wayward next month and hopefully, it will not disappoint. 
Overall Score:

9/10
[AFG_gallery id='15']