When Streets of Rage 4 was announced mid last year, children of 90s were super excited of hearing the news. Since the announcement, very little was known on the status of the game. Luckily, at GDC 2019, I was able to get a sneak peak of the game!  The build I played, was far from the finished product but, from the most part, the game feels the same. Once I had the controller in my hand, it felt like I was a 10 year old boy playing the classic Street of Rage 2 on a Saturday afternoon drinking Pepsi and eating 3D Doritos. I played as Axel Stone while DotEmu head of marketing Arnaud De Sousa, was Blaze Fielding and explained some of the new mechanics of the upcoming sequel. The stage we played was really familiar of the 1st stage of any other Streets of Rage Predecessors. The enemies that we plowed through was surreal and was a blast from the past as well.
Streets of Rage 4 felt extremely smooth to play. One of the best features the game that was added was the special abilities mechanic. Streets of Rage is a 3 button game (Jump, Normal, & Special attack). The way specials are done in this game is fairly unique. Everytime you do a special attack, it takes down your health. Do not worry though, you can regain your health back by simply attacking the enemies with normal attacks. If the enemy attacks you after you did a special on them, you permanently lose that heatlh. This mechanic alone brings a little bit of strategy to the mix. There is also an ultimate special that your character can do only once. I ask Arnaud if that special replenishes at each stage but was unable to confirm.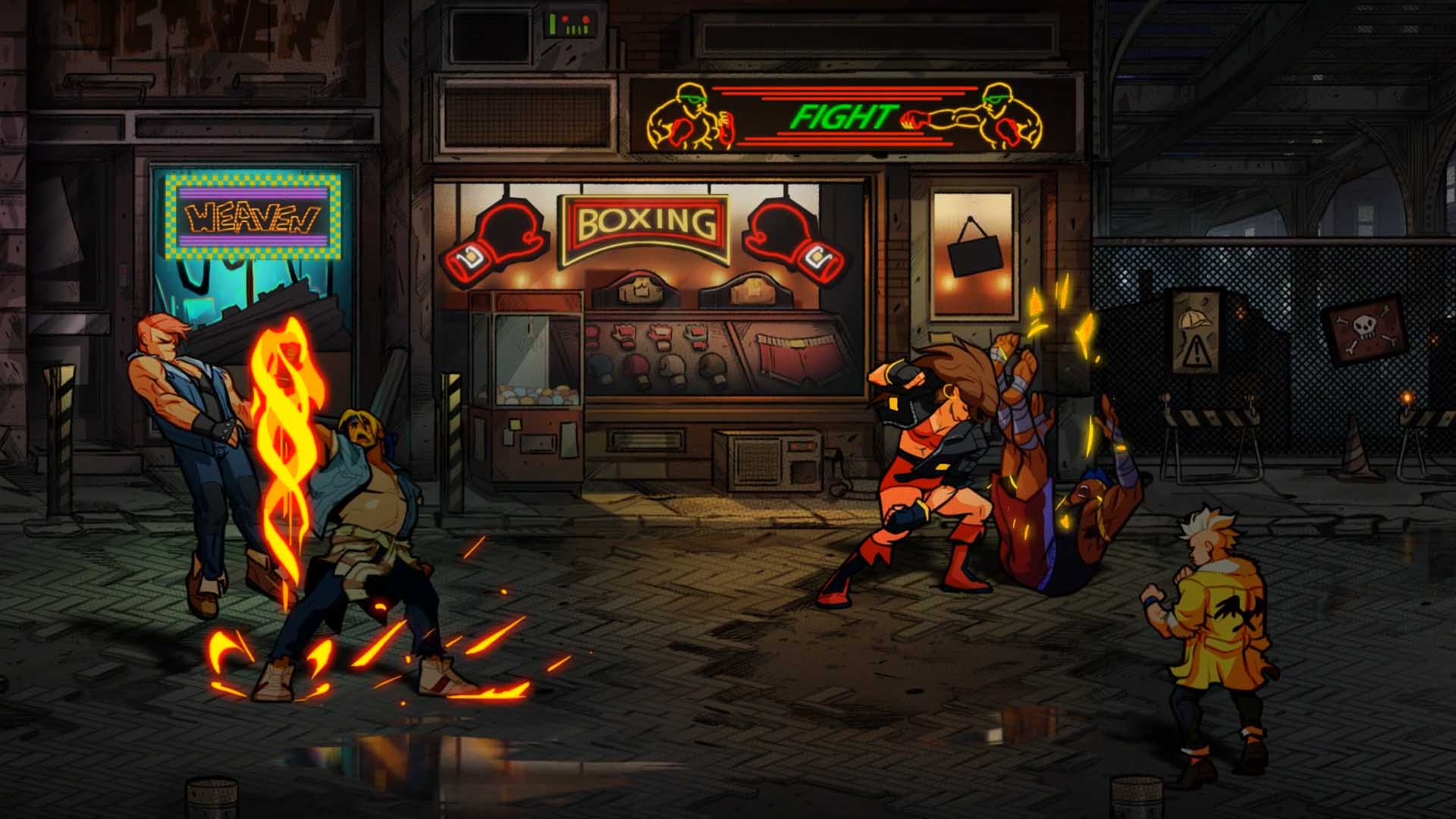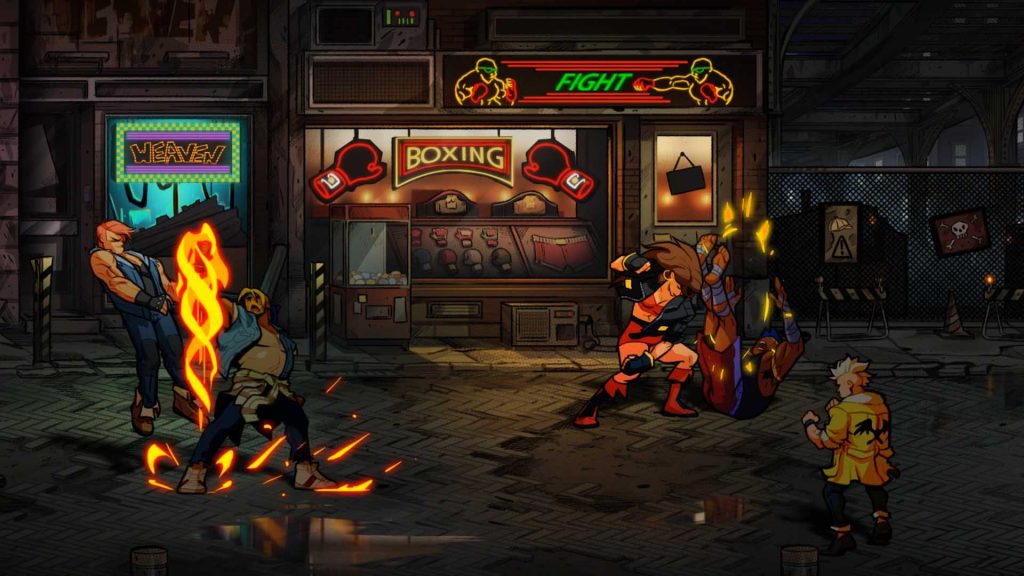 One other mechanic I fell in love with was the combo juggling. It felt really satisfying to juggle enemies until the health is depleted. What makes it more gratifying is when you and your partner in either local Co Op or Online pass the enemy to one another and see how long you can keep them up! Its like a game of hacky sack only instead of a bean bag, its a human… 
Overall, Streets of Rage 4, is looking to be a really fun beat em up game. The gameplay is very sound, the art is super crisp with the cell shaded characters and stages. The game also keeps the same classic mechanics like friendly fire that makes it so much fun. DotEmu does not have an official Date on when it is released. With the direction they are taking this IP, please take your time to make it the best it can be.