Yoshitaka Amano was a guest of honor at the inaugural Crunchyroll Expo, and we feel extremely fortunate to have had the opportunity to hear him speak on stage. Known for his Tatsunoko Productions work as well as his illustrations for Final Fantasy, Vampire Hunter D, and Sandman: The Dream Hunters, Amano is a well renown illustrator and painter with over four decades of experience. During Crunchyroll Expo's panel, he answered questions from Dark Horse's Michael Gombos and spoke about his past as well as his work on forthcoming releases. It was quite inspiring to experience his insights on illustration as well as his thoughts on his past experiences.
Amano shared numerous kind words on stage. He was asked about his thoughts regarding Final Fantasy's massive growth in popularity. Amano modestly reflected upon his past work. He said he considers himself to be just one part of the teams' efforts, and he seemed thankful that Final Fantasy has been able to reach so many people. He also responded to the question regarding whether games can be art or not. He mused that if they are not considered as such now, they always have a chance of becoming art.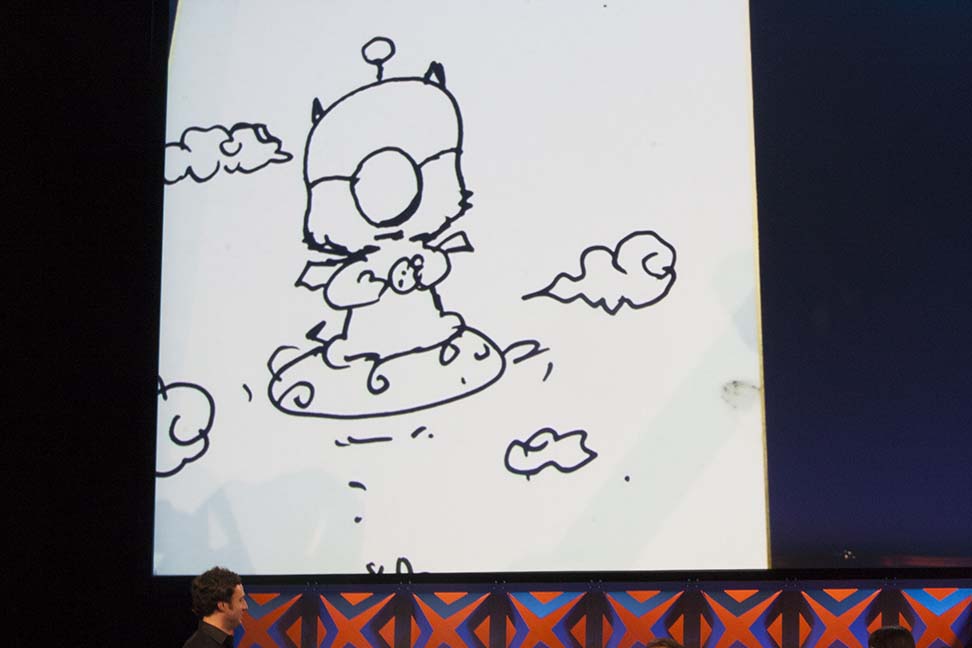 When asked about what personal projects he has worked on lately, Amano discussed a wide array of properties. He mentioned his aim to release a superhero comic named Octopus Man, a forthcoming second Shinjuku book, and his illustrated novel, Deva Zan. He mentioned how he grew up reading comic books from established properties such as Batman, Superman, and Spider-man. He also mentioned how he hopes to draw and release projects by the end of the year. Gombos also asked him about how he expresses himself outside of comics, and he responded by mentioning his work on the Candy Girls Collection, which addresses the fusion of fashion and art. As this work is being used as part of a Cool Japan promotion in England, he said that he's simply happy to see people look at his pictures.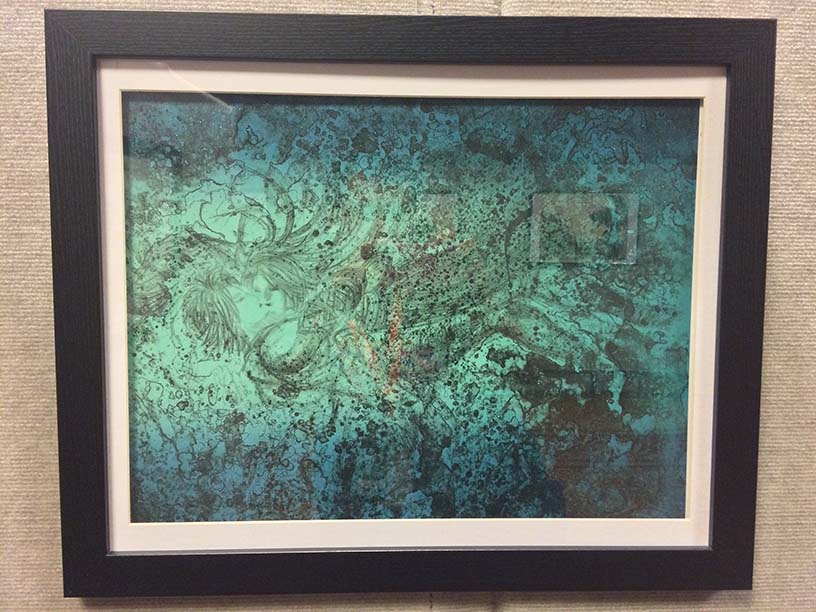 Furthermore, selections of Amano's paintings from such properties as Final Fantasy and Vampire Hunter D were also on display at Crunchyroll Expo's Art Gallery. It was quite marvelous being able to experience his beloved famous paintings in person. His brisk outlines and solid color layering were quite entrancing, and it was fantastic seeing how he added layers on top of a simple background. Furthermore, he used iridescent paint on a promotional painting for Final Fantasy X, which supplements the mysteriousness and otherworldly atmosphere of the piece.
Amano gracefully conducted some demonstrations on stage, and being able to experience his rapid deliberate process was awe-inspiring. He painted for approximately fifteen minutes on stage using black paint with a touch of red. At first we could not precisely tell what he was painting, but he was actually laying down base shapes of a horse using brisk brushwork. This painting soon became a take on Odin, and the dynamic linework and decisive construction were thrilling to witness live.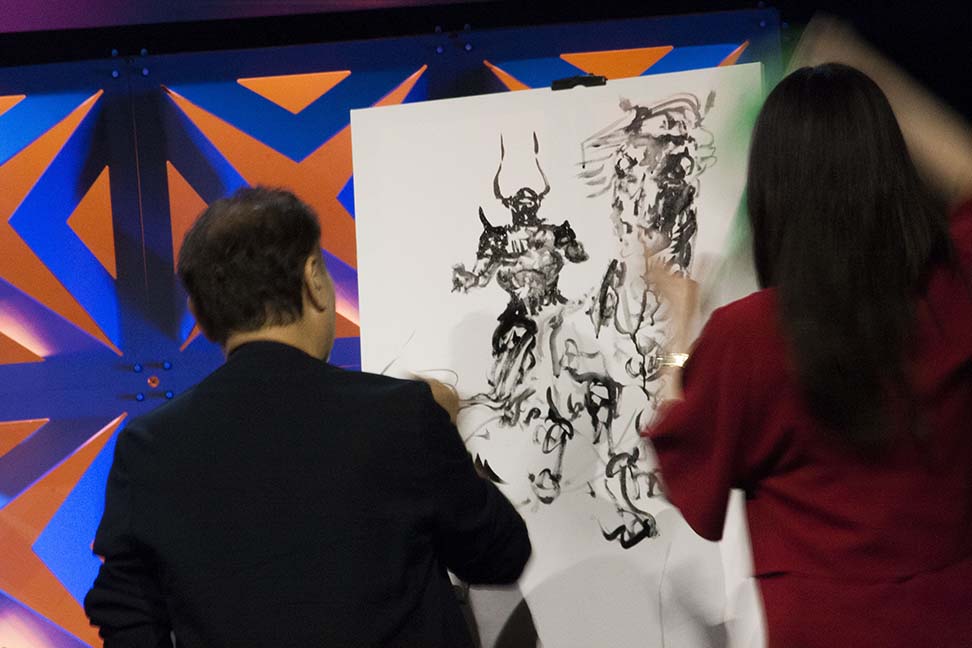 We feel extremely blessed to have attended Yoshitaka Amano's panel and listen to his experiences regarding past and present work. We also feel thankful that we were able to experience his cherished work in person. Many thanks to the Crunchyroll Expo staff and Michael Gombos for putting the panel together!