MAGWest Convention Report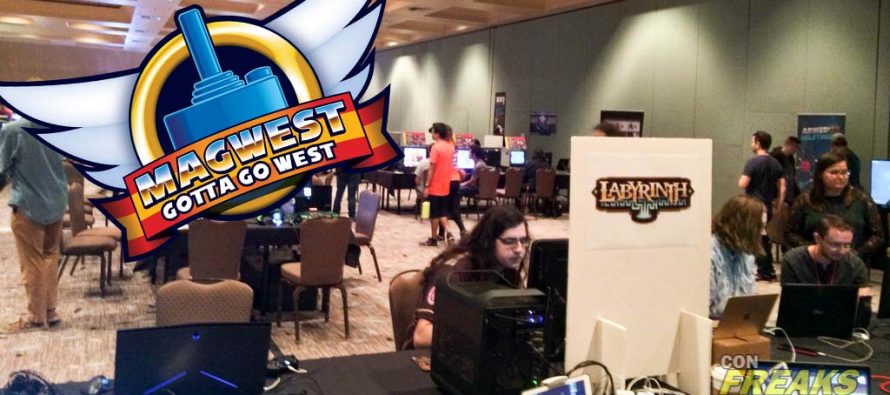 MAGWest made a splash at the Hyatt Regency in Santa Clara last weekend from August 25 to 27. Being the first expansion effort of the esteemed, long-running MAGFest (the Music and Gaming Festival), MAGWest provided plenty of ways to keep attendees occupied. These activities included panels, console and arcade setups, indie games, stage performances, and tournaments. With its exciting combination of laid back wonder and dynamic thrills, MAGWest was a weekend full of delightful performances and communal experiences.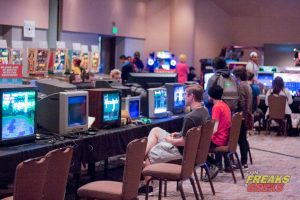 As one can expect, the gaming hall had no shortage of console setups and arcade cabinets to play. These arcade setups ranged from classic arcade games to rare Japanese arcade titles. I was able to freely switch from Dance Dance Revolution and other Bemani music titles to a wide range of fighting games. These cabinets were set to free play, so it was no problem browsing around the hall and trying out all sorts of games. Naturally, the gaming hall had no shortage of console setups as well. The consoles spanned every generation from the NES all the way up to today's generation, and the center table almost always had current fighting games like Tekken 7 and Guilty Gear Xrd Rev 2. The Pacific Pinball Museum also contributed a roster of '60s-'70s era pinball machines to the hall as well, and these machines provided simple fun.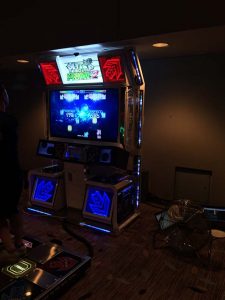 At almost all times throughout the day, MAGWest organizers ran arcade and console gaming tournaments. These tournaments encompassed tried-and-true games such as Super Street Fighter II Turbo and Tekken 7 to cult hits such as Windjammers. I participated in the Super Street Fighter II Turbo and Dance Dance Revolution doubles tournaments, which were both a blast to experience. Given that Super Street Fighter II Turbo often revolves around fundamentals, reading your opponent, and high damage, it was thrilling to experience dramatic comebacks during the entire double elimination bracket. The tournament was also excellently commentated and smoothly run. The Dance Dance Revolution doubles tournament was run in a score attack style, and it was quite amazing seeing so many players group together.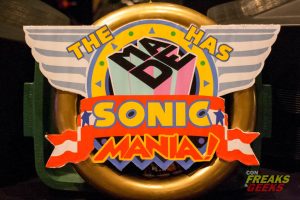 It was entertaining experiencing some of the themed material throughout the convention. A single table in the gaming hall was devoted to the history of Sonic the Hedgehog, which is quite apt given the recent release of Sonic Mania. Attendees could play on multiple Genesis setups featuring classic Sonic games and Sonic Mania was also on hand to play as well. Another themed event was Nintendo Double Dare, which not only drew inspiration from the classic Double Dare TV show but also showcased plenty of '90s era commercials as well. Naturally, some of the trivia questions dug quite deep into Nintendo game history and some of the gaming challenges were slightly daunting.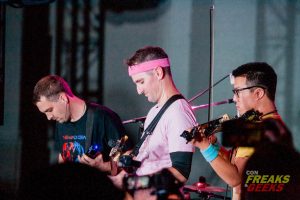 As one can expect, the music performance lineup was also quite staggering as well. We attended sets held by Darren Korb and Ashley Barrett, Kirby's Dream Band, and Hyper Potions. Darren Korb and Ashley Barrett are respected contributors to Supergiant Games' Bastion, Transistor, and Pyre. Their performances naturally spanned the entire gamut of Supergiant Games' library, and hearing their wonderful guitar sets and vocals live was a joyous experience. Kirby's Dream Band's dynamic rock style infused plenty of energy into classic 8-bit and 16-bit game melodies, and Hyper Potions delivered high speed electronic music that brought smiles to everyone's faces.
MAGWest provided straightforward thrills for everybody, and it was great to experience its inaugural expansion effort. It was full of fun moments and it was awesome witnessing so many different kinds of experiences in the same event. Whether it was being able to play music with others or simply playing a VS match of Street Fighter, the event provided numerous ways to have communal fun.
Vincent Lai
I'm a gaming enthusiast who enjoys a variety of platforms! I also love wisps, rainbows, and gardens!
---
---
Related Articles
STAR WARS: HAN SOLO #1 Punches it Into Hyperspace This June! Everyone's favorite scoundrel – now starring in his
A dark and twisted survival comic illustrated in all its gory detail. Post Mortem the comic book series is
After an incredibly long break, the CFG podcast gang is back again discussing all the comic book blockbuster movies the