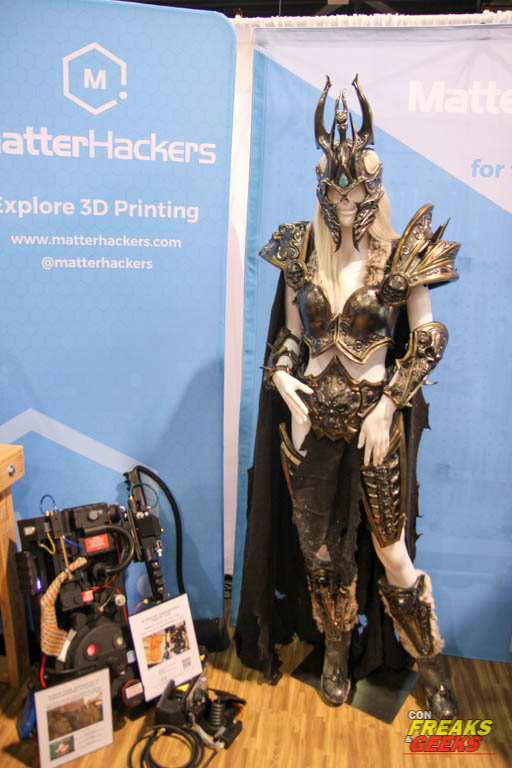 This was my first year attending Wondercon and I certainly felt the excitement while walking up to the con alongside the line of food trucks. Also being close to Disneyland just another added level of fun and excitement. The Anaheim Convention Center is absolutely gorgeous and the con took full advantage of their home. The stairs near the glass walls provided perfect opportunity for photoshoots and even just walking into the building the first time you can see photoshoots everywhere. Also, all the staff was very polite and so helpful, which is always appreciated. The space for the panel rooms, the vendor hall/artist alley and any other extras were spacious and comfortable.
We were able to get a full walk through of the vendor hall and artist alley. Besides just being spacious and comfortable to walk in, the sheer amount of everything available to look at was like Christmas in April. For the nostalgic girl in me, Gaiaonline had recently hired on some older staff back and they had a booth in the vendor hall since they are bringing some merchandise back on their website. I was ecstatic as I still visit the site frequently and I hope I continue to see them at conventions. The site really deserves the love.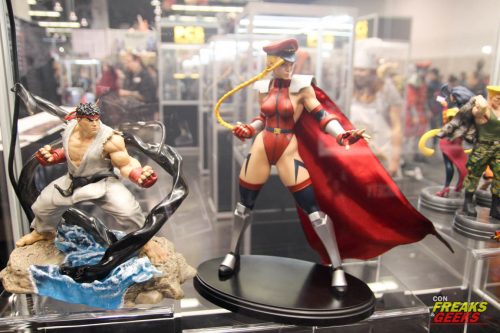 I also was able to visit Capcom's super epic booth. All four sides of the booth had something exciting and super eye-catching. I loved the nostalgic set-up for the comeback of the Disney afternoon adventure pack. From posters of Michael Jordan to Jansports backpacks, the booth was like reliving the 90s. The Disney Afternoon Collection demos were even displayed on HDTVs embedded into old CRT TV cases. The game will be a real treat for old and new fans for sure. The vendor hall also had an impressive display featuring amazingly detailed  Street Fighter figures, too.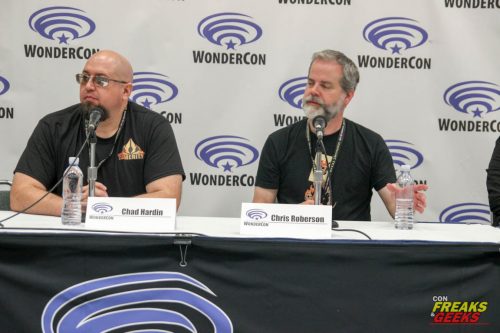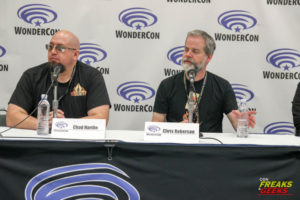 Saturday was also jammed packed full of great events, from Gerard Way's Umbrealla Academy panel to the Voltron cast panel and wrapping up with the Masquerade. Chris Roberson, the co-creator of iZombie and the co-writer of Hellboy was also on hand to field questions from fans. There was definitely a great cosplay presence both inside the convention and outside; the most epic ones we saw were two Reinhardt cosplayers from Overwatch. The attention to details was top notch!
The Anaheim Convention Center is an ideal, well-lit location for the location with so much to see and do nearby; you'll definitely feel safe and relaxed walking around in the evening. Overall, Wondercon is a great alternative to the San Diego Comic Con if you're looking for a less crowded convention that's still packed with great guests, cool events, and fantastic cosplay.