Painkiller Jane: The Price of Freedom #1 Review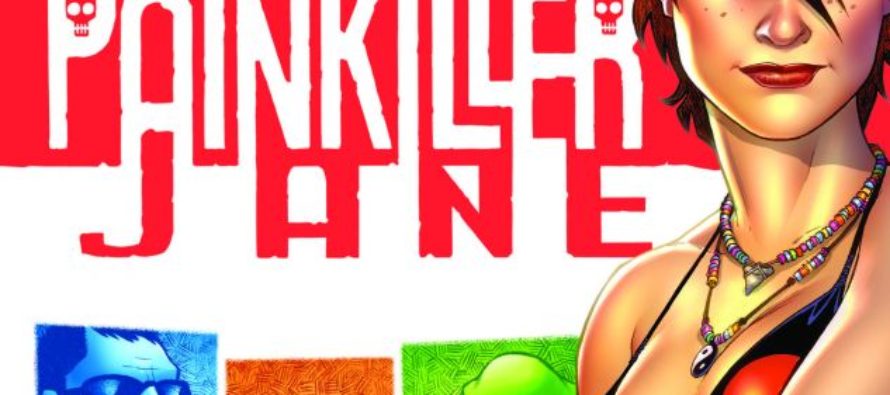 Story: Jimmy Palmiotti
Art:  Juan Santacruz, Sam Lotfi
Colors: Paul Mounts
Letters: Bill Tortolini
Cover: Amanda Conners
In 1994, Painkiller Jane was the original story from Jimmy Palmiotti and Joe Quesada. It was about an undercover police officer named Jane Vasko who was beaten and drugged up so badly, she was in a coma for 6 months. When she finally came to, she gained incredible healing powers and a very high immune system.  The last time we have read about the adventures of Jane Vasko and the series of unfornate events she goes through was 7 years ago. Now, Jimmy Palmiotti has revived it in an all new mini series called the Price of Freedom.
In the new story, Jane (more agitated than I ever remembered) is undercover in protecting a spoiled princess from getting herself killed by unknown assailants. Of course, nothing goes as planned and terrorists attacks Jane and the princess. I wish i can say more about the story, but that is it. The plot in this comic is not very in depth and it is fairly predictable. How many times in the past have you heard this plot before? I have always liked Jimmy Palmiotti's storytelling in most of the comics that he is involved in but, a story this bland somewhat hurts the series. I will say this, there were some comedic elements in the story that did keep me fairly interested in wanting more. The big thing in a Painkiller Jane comic that Palmiotti knows how to write is Jane's attitude and how she treats others around her. Jane has a distaste towards people in general and it vividly portrayed in this book.  I will say that this has still has gotten me somewhat interested in the next book to see how Jane gets out of this mess but.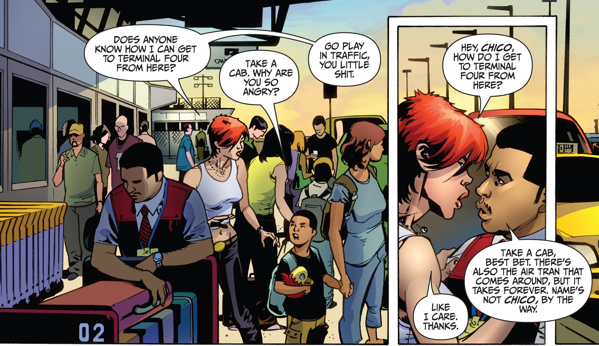 The art was done by a newcomer Juan Santacruz. His style does not really pop out of the page for me. Its a little plain from the most part. What dissappoints me is that a lot of things are going on around Jane. From getting shot at, drone planes shooting missiles, and car explosions, the art style depicted little to none facial expressions.
Overall Score : 5 / 10
Davies Green
One of the original founders of the CFG. Big nerd who is a fan of geeky pop culture and wants to share it with everyone.
---
Related Articles
Geeky News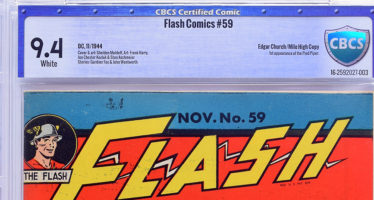 It seems clear that competition is healthy between the 2 biggest comic book grading companies. Back in early April, the
Geeky News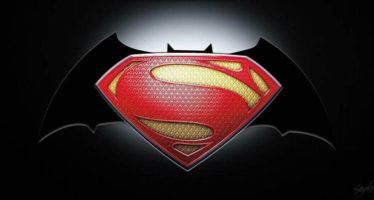 Warner Bros. announced yesterday that Zack Snyder's untitled Man of Steel sequel will be delayed eight months. The film, originally announced for release
Interviews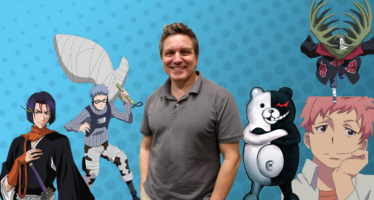 Brian Beacock is a voice actor, actor, writer, producer, and musician who has done voice over work for the