Inks By: Matt Banning & Danny Miki
Colors By: Jordie Bellaire
Published By: DC Entertainment
Batman #2 Rebirth… Simply Amazing
The City of Gotham has 2 new caped crusaders in its fight against crime. Introduced in Batman Rebirth #1, super heroes Gotham and Gotham Girl are the new kids on the block  and you see them battling it out against Solomon Grundy in Batman #2. Trying to be under the good graces of the dark knight, the duo tries to apprehend Grundy without casualties. Meanwhile, Commissioner Gordon gets visit from a strange man who gives him a warning about whats to come in Gotham's future. 
I have to say, writer Tom King has the large task of making the new Batman run interesting after Scott Snyder's epic run; and he is doing a marvelous job. The flow of Batman #2 Rebirth is very smooth and filled with a range of emotions. The interactions between the caped crusader and his team are flawless. Throughout this issue, King made it amusing for the reader by adding some sass from characters like Jim Gordon and Alfred. He also has anyone reading Batman #2 wanting more. He gives enough of the story to keep it flowing and at the same time, making users anxious on what will happen next.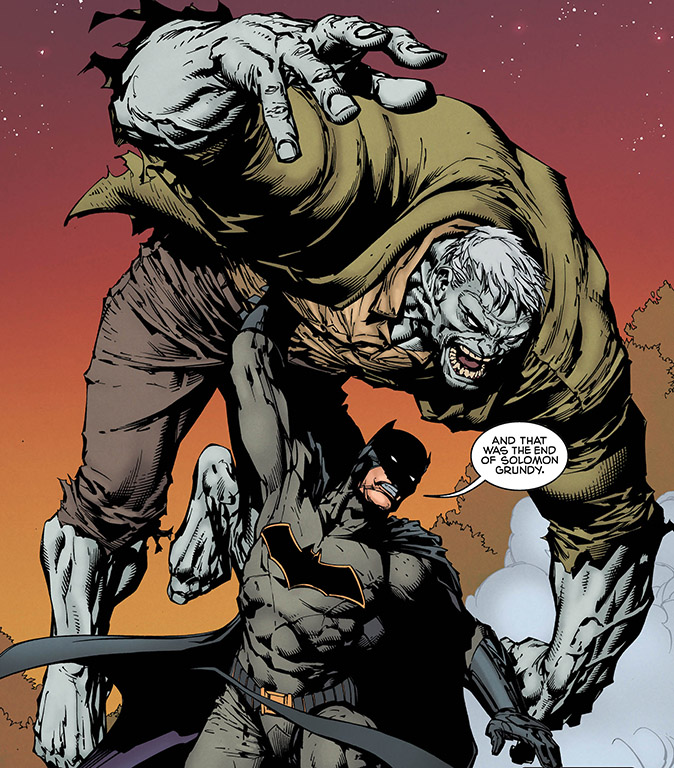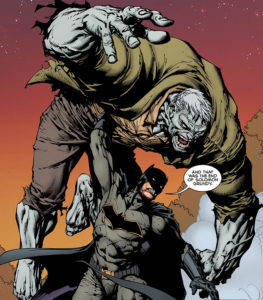 David Finch has long proven that he can make the dark knight's world amazing. Batman #2 Rebirth is no exception. Finch has a clear understanding on how detail is important to portray the ambiance and mood of Gotham and their characters. Once again, his pencils are spot on with Batman's new look, Gotham & Gotham Girl's outfits, Solomon Grundy, and the most important, the background areas. Readers could literally just look through the book without reading a single word and they will satisfied. 
The latest Batman is something that everyone who likes superheros should be reading. I feel that anyone would be missing in this incredible story that Tom King is setting up. The art is just as incredible making this book a must read.