Here at the CFG we tend like to keep tabs on what's happening over at Kickstarter, there's always some jem out there and Aldous Spark is one such jewel of comic goodness. We managed to grab creator Andrew Maxwell for a bit of background on his Kickstarter: Aldous Spark.
CFG John: For the uninitiated (and those too lazy to click the above link) can you give us an introduction into the world of Aldous Spark?
Andrew: Our story takes place in 1899 as a secret war is being fought for control of the 20th Century. At the center of the conflict is Aldous Spark, covert operative of the Black Moth Society, an underground collective of anarchists, dissidents, vandals, and other misfits. Together with his apprentice, Isaiah, Aldous wages a silent war against the forces of power in an attempt to re-shape the modern era for the good of all.
CFG John: Your kickstarter campaign for the book has done a great job very quickly – have you been surprised by the level of support?
Andrew: Definitely, it's been amazing. My first book, "Rum Row," was funded at less than our current total by the end of the entire campaign. With Aldous Spark which I co-wrote with Peter Miriani, we've been funded for more than that, in a third of that time. So it's been really encouraging. Although we're not quite funded yet, we're pretty close. We still need support, and any extra funding will go directly toward volume 2 in the series.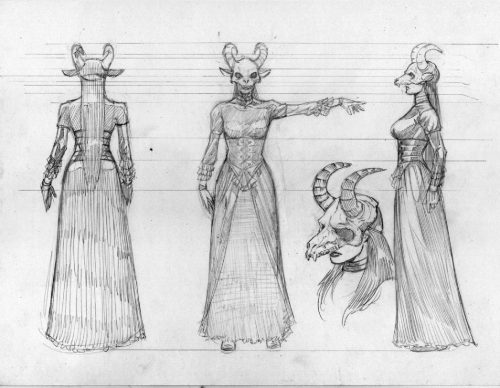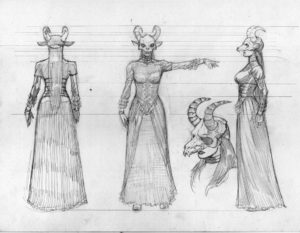 CFG John: If not for crowdfunding would you have been able to bring your project to life?
Andrew: Well the book is done, so we would've definitely wanted to get it out in one form or another. Probably in digital format, eventually standard comic size. But without Kickstarter, there's no way in hell we would've been able to even attempt to do an oversized hardcover. Pete and I are big fans of the oversized European comics like Blacksad and the Moebius collections that Dark Horse and Humanoids puts out. The books are beautiful. We wanted to attempt that at an indie level. Which is expensive obviously and may very well be insane.
CFG John: the rewards for Aldous Spark aren't your standard KS fare – how much time went into putting the campaign together?
Andrew: Pete and I are big spy and espionage fans, so we wanted to reflect that in our rewards. We created coded postcards with secret messages, as if backers were actual agents. If you use the cards in tandem, you can decode messages from the secret society. I even had a custom wax seal made, so we could mark each card with the signature society sigil. Then we have prints and t-shirts of course to add to that.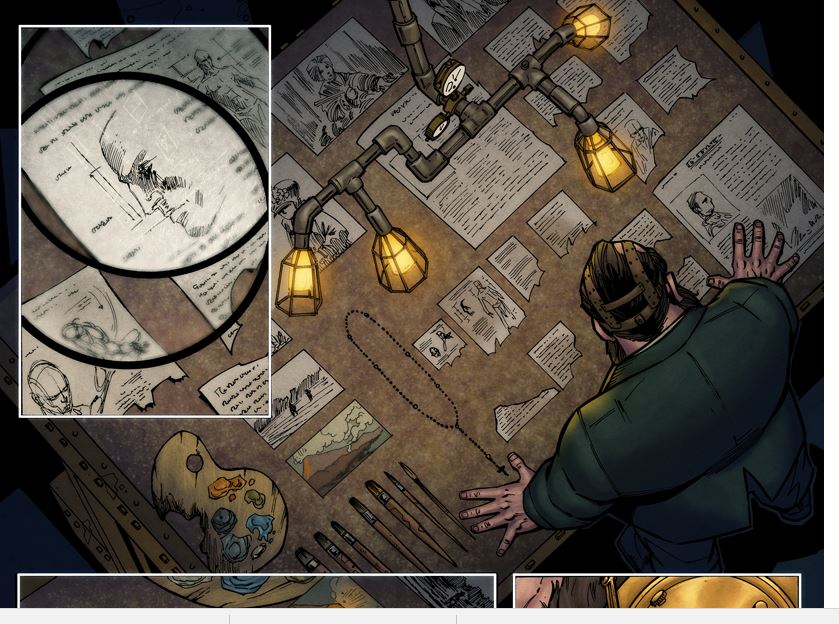 CFG John: the art for Aldous Spark, by Mauricio Alvarez, is very sexy – how has the experience on this book differed to your previous book Rum Row?
Andrew: Mauricio is clearly talented. He has a sleek style and an incredible eye for detail. The letterer even had issues placing word balloons at times because the backgrounds were so detailed. But what really gets me and Pete, is how expressive he makes all the characters in each panel. They truly feel alive. This is all more impressive because English is not Mauricio's first language. He has to rely on Google or his friends for translations of the script and our copious notes. Despite all that, he's nothing short of amazing.
Our main form of communication with Mauricio was e-mail. While this can seem impersonal, I really feel that, by the end of the process, we developed a shorthand with Mauricio. He better understood us and vice versa.
My collaborations with Michele Bandini, the artist and co-creator of Rum Row are slightly different. Michele lives in Italy, and English is not his first language either, but we talk on a regular basis, either through Facebook or Skype. I don't think one is necessarily better than the other, or more effective. It really just depends on the individual, and in the end, I couldn't be more privileged to work with both of them.