Rydgen Inc. and Azoland Pictures' inaugural Los Angeles Anime Film Festival was held at Regal LA LIVE Stadium 14 during the weekend of September 15-17th. The festival was created to celebrate 100 years of Japanese animation. The film festival kicked off with a red carpet event for the world premiere of the No Game No Life: Zero English dub. A score of well-known voice actors such as Mela Lee, creative directors, comedians, charity ambassadors, and other television celebrities walked the red carpet to greet the press and pose for pictures.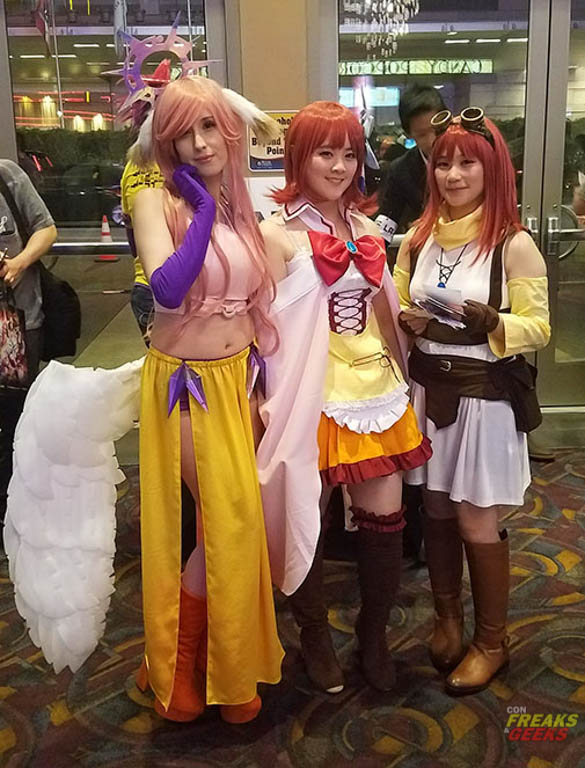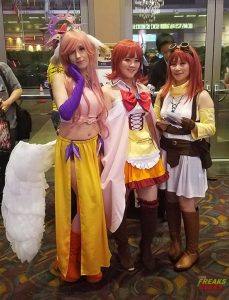 Inside the theater an assortment of No Game No Life cosplayers were on hand to promote the event. Festivities included photo ops with cosplayers and props against a green screen backdrop. Exclusive merchandise for the film such as t-shirts and posters were on sale for diehard fans as well. The venue was completely jam packed with fans who waited hours in advance in anticipation of the event. Prior to the premiere of the film, the event organizers presented a digitally restored and remastered version of The Dull Sword, one of the first Japanese animated shorts created in 1917 by Juinichi Kouchi. Despite the lack of audio, the film managed to elicit laughter from the audience with its comedic tone and silly character facial expressions. The audience reacted positively with thunderous applause. It was fantastic experiencing such a unique piece of Japanese animation history on a big screen.
No Game No Life: Zero is a prequel film that occurs six thousand years before Sora and Shiro were summoned to the world of Disboard by its god, Tet. During this period the world is consumed by war and the human faction is on the brink of extinction. The remnants of humanity are led by Sora, a disillusioned, guilt ridden survivor of many failed expeditions. One day in the ruins of an Elf city, he meets Shuvi, an exiled member of the "ex-machina" android faction. Shuvi, who strongly resembles the character Shiro from the No Game No Life anime series, asks Sora to teach her what it means to have a human heart. They gradually grow closer as they work together to reverse the fortunes of the human race.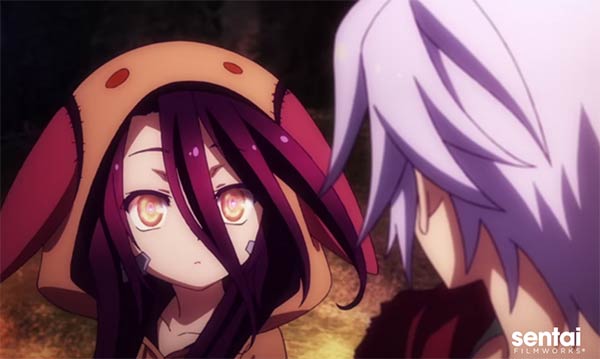 Unlike most anime films that are unable to take major risks with existing characters, No Game No Life: Zero benefits from having a new cast and a sense that none of the main characters are safe.  The first half of the film is filled with humorous interactions, with meta jokes poking fun at series' fans. The second half ramps up the action, particularly with one dynamic battle involving Shuvi and a fan favorite character. Sadly, this half is missing the moment to moment charm of the first half and feels a bit rushed with a lot of exposition with little time to soak it in. Overall, No Game No Life: Zero is an unforgettable experience for fans and is an example of a prequel done well.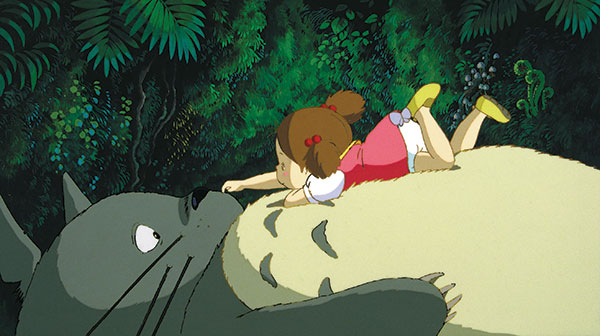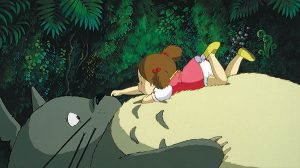 The opening night festivities concluded with a Q&A with Producer Sho Tanaka, Scott Gibs (Riku), Caitylnn French (Shuvi), and ADR director Kyle Colby Jones.  The rest of the festival included a variety of timeless films from Hayao Mizakai's My Neighbor Totoro to Satoshi Kon's Paprika and Mamoru Hosoda's Summer Wars. Other classic films showcased were Ghost in the Shell and Akira mixed with more recent films like Anohana The Movie, Love Live! The School Idol Movie, and a unique "cheer style screening" for King of Prism by Pretty Rhythm in which the audience is encouraged to use glow stick and cheer during the film. This screening brought a score of passionate fans who were greeted by director Masakazu Hishida afterwards during a Q&A session. 
LA-AFF 2017 was a wonderful tribute to Japanese animation's enduring legacy over the past one hundred years. I look forward to next year's event.
Check out photos from the red carpet event below!