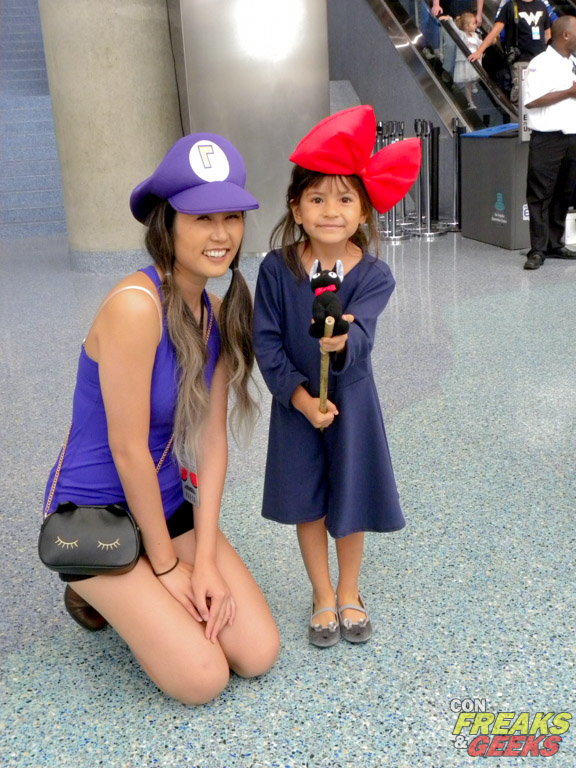 Angelenos and visiting geeks alike celebrated Halloween a little early this year at Los Angeles Comic Con 2017. Held once again at the Los Angeles Convention on the weekend leading to Halloween, the event attracted a huge crowd with a star studded lineup that included the venerable Stan Lee, the Black Eyed Peas, Dwayne "The Rock" Johnson, Chloe Bennet from Agents of Shield, and more.  Comic book industry guests included legends like Todd McFarlane and Rob Liefield. Other notable guests included stars from various generations of the the Power Rangers TV series, Paul Reuben of Pee-wee Herman fame, and Rose McIver from iZombie and Veronica Mars.
Additional security checkpoints were added in wake of the recent Las Vegas shooting. This resulted in slightly longer lines compared to the previous years. The organizers of the event also instituted a prop gun; while it's unfortunate how this affected cosplayers who dress as gun wielding characters, it was understandable given the circumstances. We ran into cosplayers who humorously replaced used prop bananas in place of their intended gun props.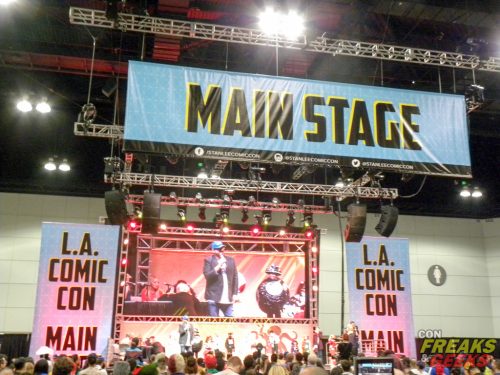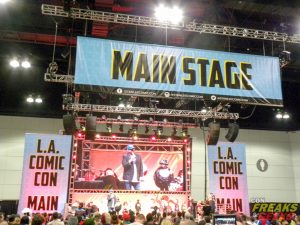 Saturday's festivities drew a massive crowd. The Hot Topic Main Stage in the exhibit hall hosted Stan Lee as well as the stars from Agents of Shield. The Black Eyed Peas were also in attendance to promote their new comic book, Masters of the Sun: The Zombie Chronicles, as well as perform their hit songs during the Cospaly Ball Concert at Club Novo. Other fan favorite events included reunion panels for cast of The Powerpuff Girls and Sabrina: The Teenage Witch. Those events along with others such as the Wonder Woman and Geek Girl Authority Presents: Women Doing  Cool Sh*t panels showcased the emerging presence of the female geek fandom in the community. One of the more touching events included a tribute to the late, great Adam West, who was a popular guest during the convention's second year.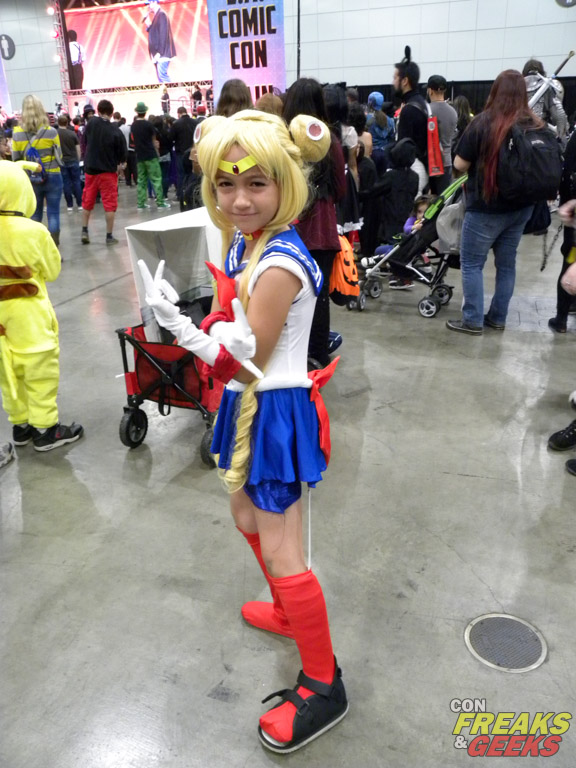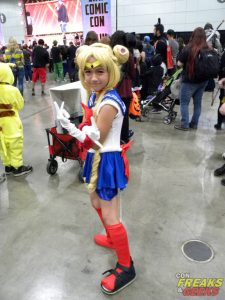 Sunday's crowd was a more lowkey, relaxed family friendly affair. Highlights included the Kid's Costume Contest. There were plenty of parents who cosplayed alongside their children. Key panels included a Fairly Odd Parents cast reunion and the X-Men: The Animated Series 25th anniversary panel. There was also a Steven Universe panel that featured the voices of Steven, Pearl, and Amethyst. The smaller crowd meant there was ample space and opportunities to get autographs and photos with the many guests. The event wrapped up with Guitar Center sponsored auction with proceeds going towards hurricane and earthquake relief.
Overall, Los Angeles Comic 2017 was a fantastic celebration of geeky pop culture. While not quite on par in terms of scale and starpower as the San Diego Comic Con, Los Angeles Comic Con is a worthwhile event to attend. It's an affordable, well organized event that's safe but not overly restrictive. It also attracts a great variety of cosplayers including professionals, amateurs, and aspiring young ones as well. It's also hard to pass up an opportunity to see Stan Lee, whose presence always brings an air of campy charm and lovable enthusiasm to any event. 
Check out our cosplay slideshow gallery below!