It's always exciting when a new convention hits the scene! We couldn't be happier to see that the inaugural MAGWest is coming to Santa Clara on August 25-27. MAGWest is the first expansion of the renowned MAGFest, which is also known as the Music and Gaming Festival. MAGFest has brought annual joy to the Washington metropolitan area for fifteen years, and we can't wait to see how it will turn out in the west coast.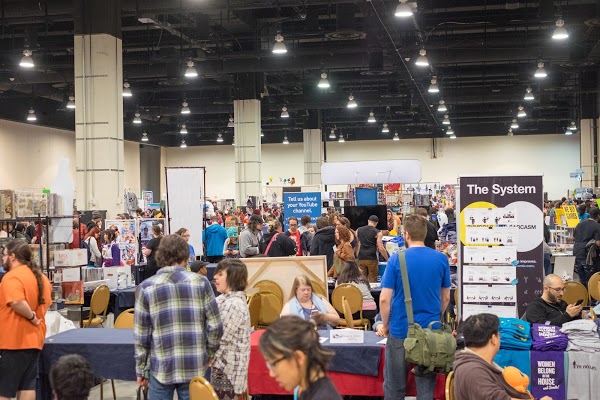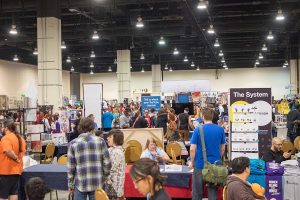 MAGFest's sizable video gaming halls constantly dazzle attendees, and we anticipate that MAGWest will also provide thrilling gaming experiences. MAGFest's gracious contributions to Northern California events such as the Game Developers Conference and GaymerX have given us a taste of what to expect. These lineups have included a wide range of well maintained retro console setups and arcade cabinets. It's been fun experiencing arcade games with specific control schemes like Tron and Missile Command. It's also been fantastic experiencing multiple generations of console games with others. We're looking forward to experiencing MAGWest's gaming lineup and seeing what surprises are in store. 
So far, MAGWest has announced more than a dozen musical acts. The lineup includes artists that experiment with chiptunes, rock, electronic instruments, game hardware, and game music. With groups such as Super Soul Bros, Kirby's Dream Band, The Koopas, Hyper Potions, and Extent of the Jam, MAGWest will undoubtedly be full of excellent musical performances. We also look forward to hearing from Darren Korb and Ashley Barrett who are known for their work on Supergiant Games hits like Bastion, Transistor, and the recently released Pyre.

We look forward to MAGWest's activities and demonstrations. MAGFest is known for a range of activities including game challenges, tabletop gaming, and panels, and we believe MAGWest will follow in its footsteps. It's exciting how MAGWest is hosting the Laptop Music Production Workshop. It's also awesome to hear that artists like Hekkate and VISMANCIENNE will be attending, and we believe that the halls will be vibrant and full of energy.
We hope to experience the dynamic performances and diverse fun that has made MAGFest such a beloved hit! Click here to register for the event.