Silicon Valley Comic Con once again brought fantastic energy to the San Jose Convention Center for the third year in a row. With a wide variety of artists, personalities, actors, exhibitors, and other guests, it was a dynamic convention full of people to meet. At the same time, however, it was welcoming and well-organized, and it had something for everyone to enjoy. ConFreaks & Geeks had a marvelous time as we walked through the halls, attended panels, and interacted with attendees.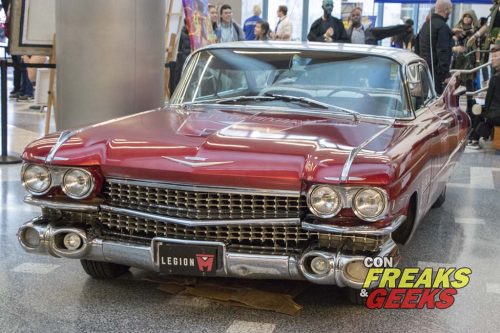 One notable highlight was the sheer variety of things to see. Right upon entering the main hall, attendees can see a rather shiny car featuring the television show Legion. Nearby are multiple canvases representing Blend Cota's new collection "The Color." These canvases feature popular superheroes with hyper-saturated colors, and attendees could also see live painting demos throughout the entire weekend. It was interesting seeing paint tubes and brushes on site. Another highlight is an exhibit by RoboGames that featured an arena with miniature remote-controlled bots as well as an actual human-scale butler robot. The exhibit advertised the forthcoming RoboGames event, and it was fascinating taking a look at the multiple machines on display.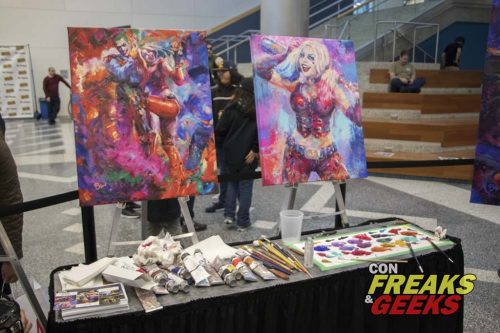 Silicon Valley Comic-Con's wide range of activities was also great to experience. The base level had a "Kids Zone & Science Fair" area containing a mini playground comprised of movable building blocks. It was wonderful seeing how the Children's Discovery Museum of San Jose had a booth presence and helped maintain this area. We witnessed a booth by the Golden Gate Knights, which is a Bay Area group that holds swordplay classes. There was a sizable gaming area as well. Retro City brought numerous arcade cabinets and pinball machines, and the South Bay Gaming Community provided tables with dozens of console setups for attendees to enjoy.
As one would expect, the artist alley and the dealer's hall were quite lively and quite expansive. With over 350 exhibitors, there was plenty to browse across more than a dozen dealer's hall aisles. One fun display was Project: Wish Upon A Star's Star the Cow. The cow is a vibrant collaborative painting effort that features superheroes, and it helps raise awareness of the project's donation efforts towards helping child patients. NASA's booth in the "Space Village" had a floating blimp that was visible across the dealer's hall, and attendees could speak to representatives and take a look at computing projects on multiple monitors.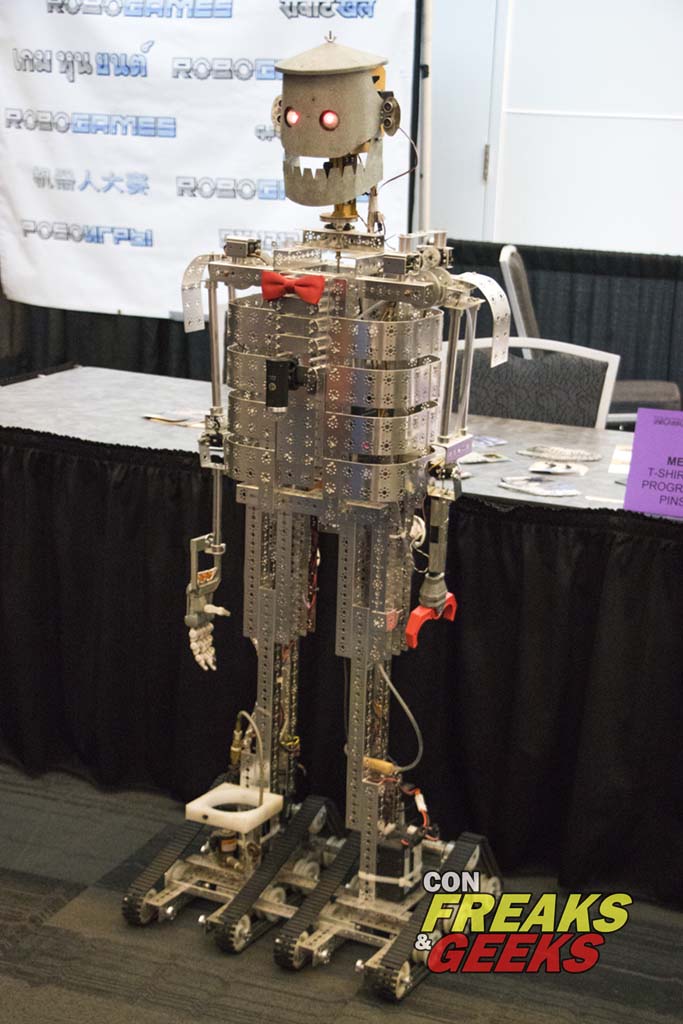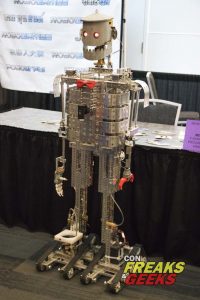 Much of the convention's content revolved around technological developments. This year's convention theme was "What Does It Mean To Be Human?" and a handful of panels discussed the nature of humanity in an era of rapidly advancing technology. These panels included a talk from Richard Wurman and Kevin Eubanks. Other panels branched off into other subjects such as NASA's space exploration developments and the future of technology. The renowned physicist Dr. Michio Kaku charismatically spoke about his new book "The Future of Humanity" as well as humanity's potential.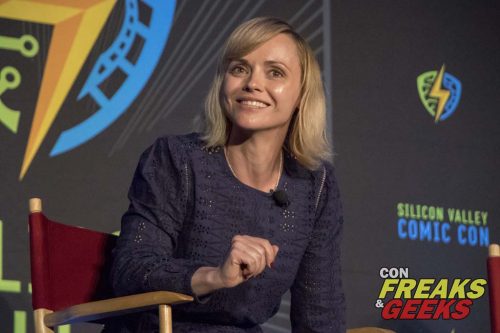 We attended a talk by Christina Ricci, who is known for portraying Wednesday Addams in the film version of the Addams Family. She constantly entertained audiences throughout the entire talk, and her insights were quite captivating. Ricci spoke about her history with working with past directors as well as her experiences as a child actress. She recounted that most of her child acting career did not seem like work at the time. She also thoroughly enjoyed working with the Wachowskis, Samuel Jackson, and Tim Burton. When asked about female representation in Hollywood, Ricci believed that all should have a chance to follow their passion and dreams, and that she hoped that eventually people can share stories from all walks of life.
ConFreaks & Geeks had a fantastic time throughout the entirety of Silicon Valley Comic Con 2018, and we eagerly look forward to the future of the convention.
[FGAL id=18989]