DISCLAIMER: Almighty: Kill Your Gods was sent to ConFreaks and Geeks for review; however, in its current early access form a review would not reflect the overall product that RUNWILD Entertainment has envisioned. So instead this will be a preview of their title. When Almighty: Kill Your Gods is out of early access I will revisit it and review it properly.  
Currently, there is a recently released game on Steam's Early Access category that caught my eye called Almighty: Kill Your Gods. I normally am not one to try out early access games due to them being unfinished; however, I wanted to try this out.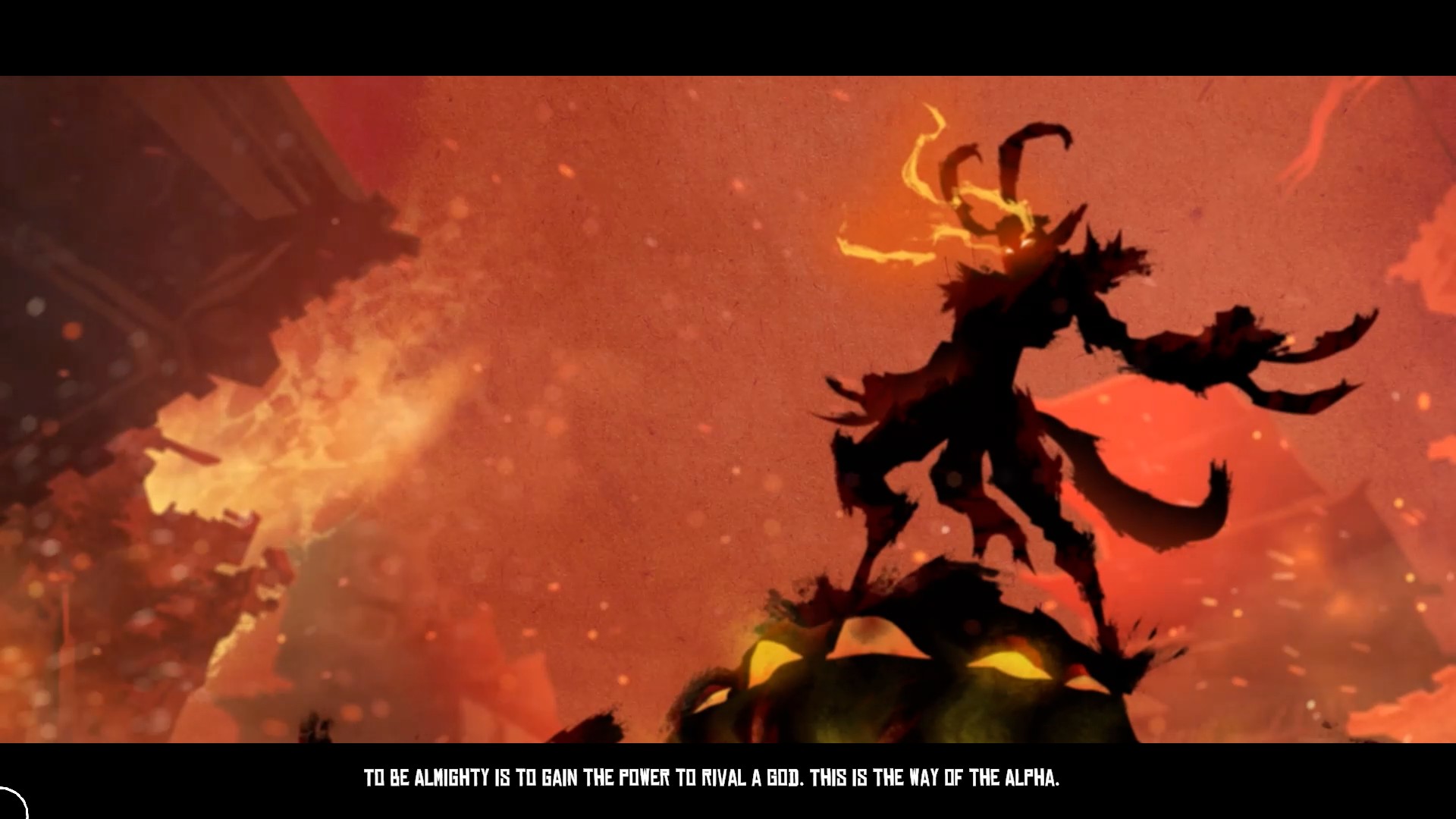 When looking at Almighty: Kill Your Gods for the first time it looked like a combination of Overlord and Monster Hunter, two games that I really like so I was pretty excited to get a chance to pick it up. This game does is similar to both of those games…kind of. In Almighty: Kill Your Gods you've recently become the Alpha and are tasked with saving your people from the false old gods and other foes that threaten your people's safety. RUNWILD Entertainment wanted to provide a new unique experience to the players with their recent titles and I can see where they are coming from. 
You can handle this task solo or team up with up to four friends to play through this action RPG. As the Alpha, you can run, leap and fly across many different islands gathering resources and rebuilding your island to protect your people. The game is pretty flexible when it comes to how you want to build your character. If you're playing solo and want to just do a lot of damage, you can do that! If you're playing with friends and you just want to be pure support, you can do that as well.
Almighty: Kill Your Gods might give you a mission objective but it's up to you how you want to complete it. I respect that it is trying to give the player as much freedom as possible. Most of the areas you can visit have multiple environments that lead to many different tactics that a single or group of players can take to complete that objective. Outside of combat Almighty: Kill Your Gods features a pretty large base-building element to it as well that will help make progression easier. 
While I can overlook a lot of the game's rough edges due to it being an early access game, Almighty Kill Your Gods has a lot of issues that need to be addressed.  Within the first hour of playing this title, I encountered many game-breaking bugs that made me lose playtime and pull me out of an otherwise enjoyable experience. Multiple times the target objectives just wouldn't spawn causing me to back out of the game entirely. At first, I thought I was doing something wrong. I thought maybe if I abandoned the quest and then started again then they would spawn, but they did not. Combat feels stiff and uninteresting. The moment you hit most enemies they just ragdoll to the ground and don't present any challenge to the player. I'm not sure how to describe combat other than sloppy and grindy. I understand your character is supposed to be this super-strong being but this is pretty ridiculous.
At the moment I can't recommend Almighty: Kill Your Gods because it's not stable in its current release. However, RUNWILD ENTERTAINMENT is listening to fan feedback and taking it very seriously. I hope the best for Almighty: Kill Your Gods as it develops in Early Access and that when I revisit it upon its full release it'll be miles ahead of its current state.