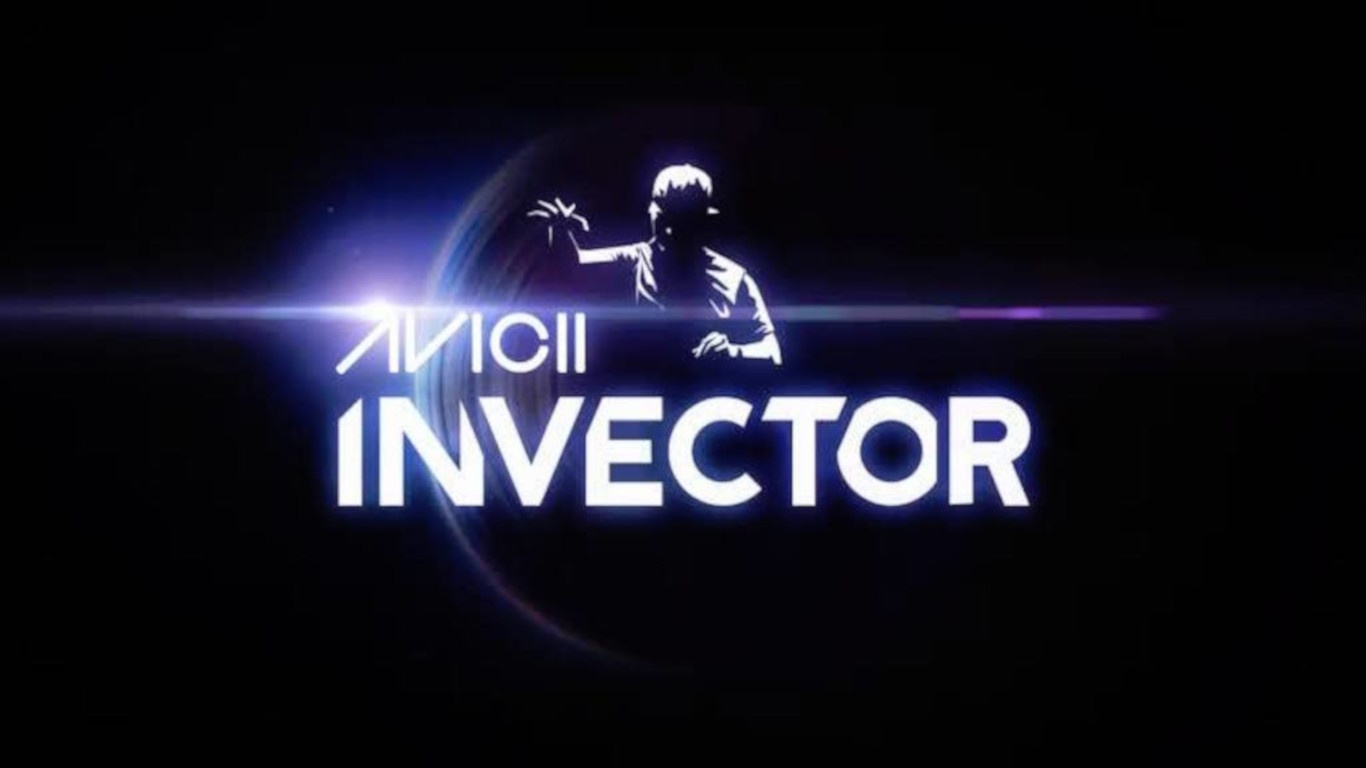 If you're into EDM, you've probably heard of Avicii or listened to an Avicii song at some point in your life. If you haven't heard of Avicii (also known as Tim Bergling), he was a Swedish DJ, electronic musician, and songwriter. In 2011, he had his first big hit single song called "Levels." Later in 2013 Avicii dropped his first album called "True" which was a success. Avicii dropped two more albums in 2015 and 2017 called "Stories" and "Avicii" which are featured in Avicii Invector's song list. Avicii sadly took his own life on April 20th, 2018 due to mental health issues. Avicii is viewed as being credited for bringing EDM into the top 40 in the early 2010s. Before Avicii passed, he wanted to make a game but it never came to light. Thankfully, Hello There Games has bought this vision to life to honor and pay tribute to the late DJ.
When jumping into Avicii Invector, you'll first start your journey as a pilot in a spacecraft flying through bright neon lanes. THe opening showcases the game's eye-popping beautiful visuals and smooth framerate. Avicii Invector's gameplay is similar to the cult classic Amplitude.  As the music is being played, you'll guide your ship rotating from lane to lane tapping button prompts to the beat of the music. If you are able to keep your combo, you can earn a speed boost which gives you a bonus multiplier if you continue your combo without missing. Hello There Games does a nice job on easing the player into learning the game. The game offers three difficulties: easy, medium, or hard. You'll have six worlds to journey through with about four to five songs in each, give or take. Once you become a master, there are online leaderboards to try for the highest score and be the best in the world.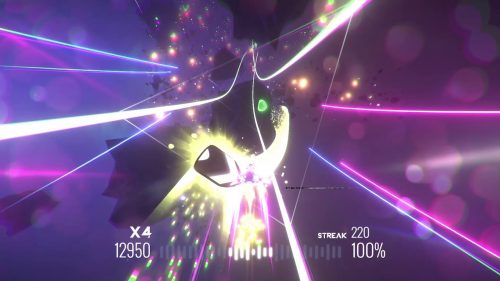 While Avicii Invector, I can't help but have a nostalgic feeling while enjoying some of my favorite Avicii songs like "I Could Be The One", "Wake Me Up", "Fade Away" or "Levels" and the list goes on and on. Avicii Invector features 25 songs and could be arguably the best compilation of Avicii's song library in one place. I would even go so far to say that this could easily pass as a greatest hits album. Hello There Games did a great job with audio to make every little track in the game sound crisp, clear, and loud the way that Avicii intended them to be. I highly recommend playing with headphones or a good surround sound system or even a really good soundbar.
There is a mini-story in the Avicii Invector that's really not that good.  It isn't really the focal point of Avicii Invector nor is it really relevant. As with most music rhythm game players, I don't play these games for the story. I play for the music and the gameplay. I'm more interested in whether the music vibes with me, lifts me up, and gets me hyped to jam out or keep the tune in my head even while not playing the game. With the Avicii song catalog backing the game, it's simply a match made in heaven.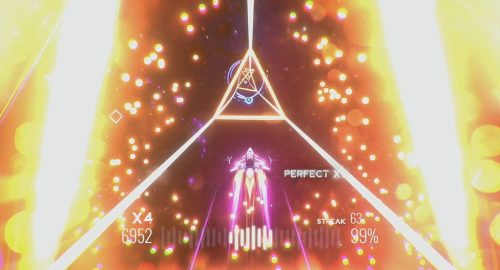 Avicii Invector is a wonderful eulogy to the late Tim Bergling and is well handled by the team at Hello There Games. I understand that not everybody is into EDM music but people should understand and recognize that Avicii was a pioneer in his own right at blending pop with electronic music and making it more mainstream. This is a celebration of his life's work and people shouldn't overlook this game as the gameplay is very polished, fluid, vibrant, and just pure fun. Trying to improve your skill over and over again adds tons of replay value. Hearing the sweet sweet songs of Avicii will have you coming back for more and more. 
People shouldn't overlook this game as the gameplay is very polished, fluid, vibrant, and just pure fun.