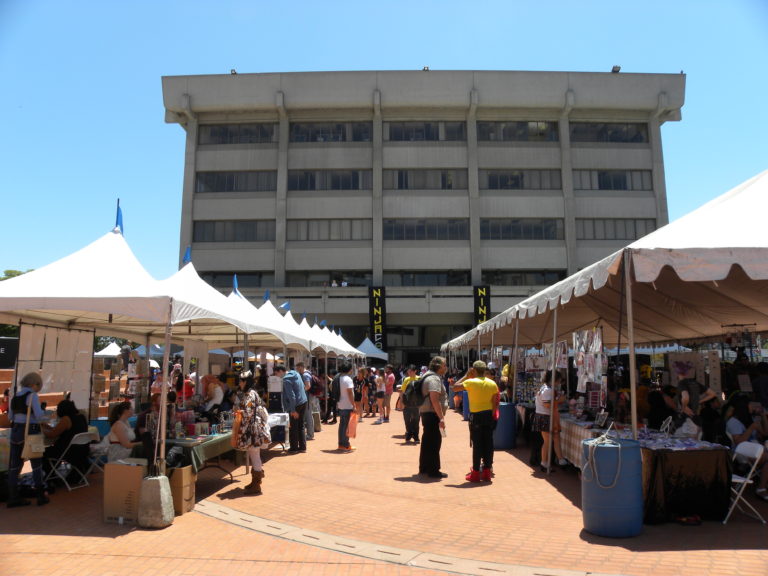 Ninja-con is a one day anime and Asian media event held every year in June in Los Angeles since 2013. This year's convention was held at the Japanese American Community Center, located in the heart of Little Tokyo. Since it conveniently takes place in between Fanime and Anime Expo, the two largest anime conventions in California, Ninja-con is a fun time for those either feeling post con blues or looking to prepare themselves for AX.
This year's guest lineup offered a wide variety of talent like voice actors Richard Epcar and Darrel Guilbeau. Epcar, best known for his role as Gatou in the Ghost in the Shell franchise, had a Q&A session and a panel where he presented hilarious R rated outtakes from various shows he's worked on. Guilbeau hosted an entertaining Durarara!! panel, which is fitting since he was the English voice of the show's protagonist, Mikado. Ninja-con also featured live performances from NAKITORA, the Library Bards, and anime cover band Midnight Shinigami, who delivered a rousing outdoor performance in the afternoon. Other festivities included screenings of Star Wars fan films, a fashion show, and even live wrestling.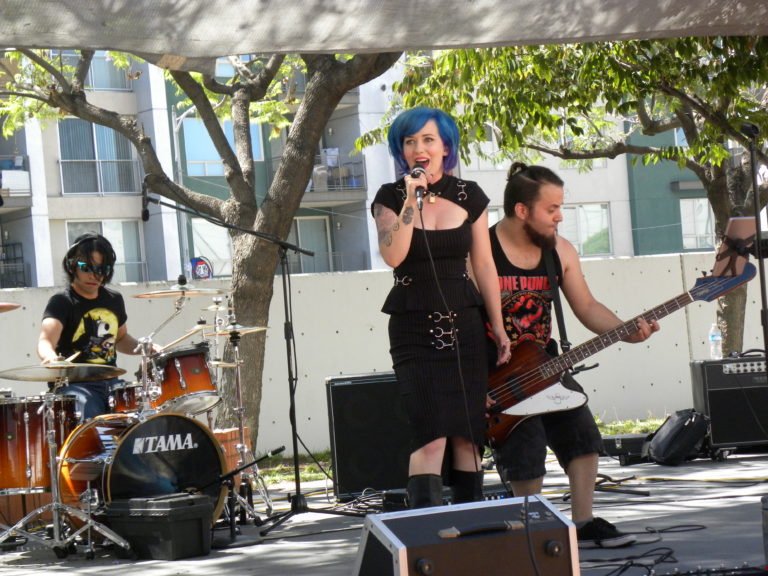 One of the best aspects of the convention is the location itself. The JACC offers a lot of indoor space for programming, a botanical garden that's great for photo shoots, and a large courtyard for outdoor activities. The courtyard this year was used to house the main stage, a surprisingly large artist alley, and even space for food trucks. The artist alley rivals other anime conventions in terms of size and quality. There's also the added benefit of being close to all the restaurants and shops in Little Tokyo, particuarly the numerous Anime Jungle shops one block away.
The few drawbacks include the somewhat vague programming guide, which made it hard to find some of the panels in the multi story JACC, and having portions of the event outdoors on a hot LA day in June. Despite the heat, however, there was a surprising number of cosplayers, even some in full armor! More than a handful brought their A game, which showed a lot of dedication.
Overall, Ninja-con is a well staffed event filled with a diverse range of programming and entertainment. There are tentative plans to further expand, which is always a great sign for an up and coming convention. Check out some of the great Ninja-con cosplays below!