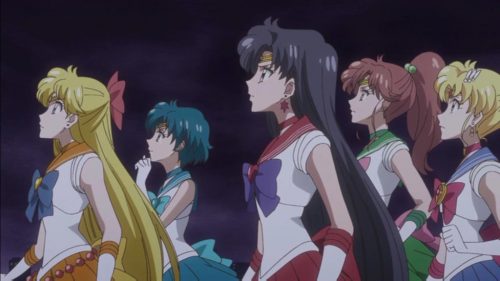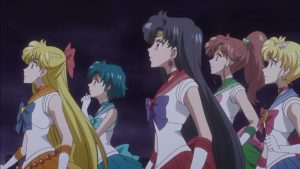 For as long as it's existed, Sailor Moon has been a force-of-nature in the media world. The latest series, Sailor Moon Crystal – which started airing in 2014 – has released it's third season box set on English shores. Join Usagi Tsukino and her group of heroine friends as they battle the Death Busters, and the omnipotent Pharaoh 90.
Stirring up the battlefield this season are the Death Busters who have been turning students of Mugen Academy into monsters. Usagi, the sailor guardians, and Tuxedo Mask all independently investigate these monster occurrences, each finding a portion of the bigger puzzle. While the sailor guardians investigate these strange occurrences, a mysterious group shows up to advise the team to not snoop further. The Death Busters, in a bid to power their master, continue to attack students and innocent bystanders alike, forcing the sailor guardians to continue to fight them off.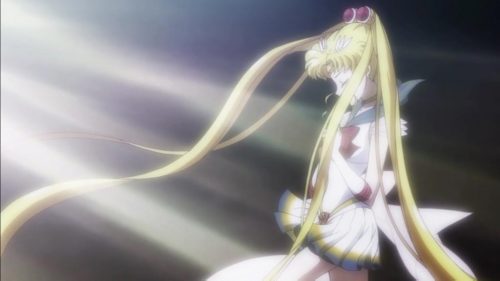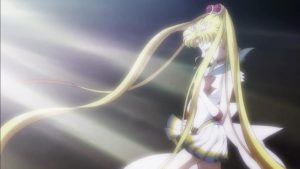 As a rule of thumb, when anime gets a Blu-Ray release, its animation quality is improved significantly. The same can be said of the Sailor Moon Crystal: Season 3 box set, with improvements in action scenes or catching animation errors. When done right, an episode will feel consistent in quality from start to finish. Toei Animation's work to improve scenes in notable compared to the original TV release of these same episodes in 2016, and is very much appreciated.
Voice acting has always had the opportunity to make or break a release, and luckily, the cast shines through.  From returning cast for the main sailor guardians to new voices for friends and foes alike, the English casting is solid.
As far as box sets go, the little details really do stand out. The art booklet that comes with Sailor Moon Crystal: Season 3 includes production art and voice actress interviews, which feels very "behind-the-scenes". Provided within are also 3 art cards that identical to the Bluray case's art, displaying characters central to each 1/3rd point of the story arc. The box it all slides into is snug and tight to work contents out of, but also has a very clean, polished look that looks smart on your shelf.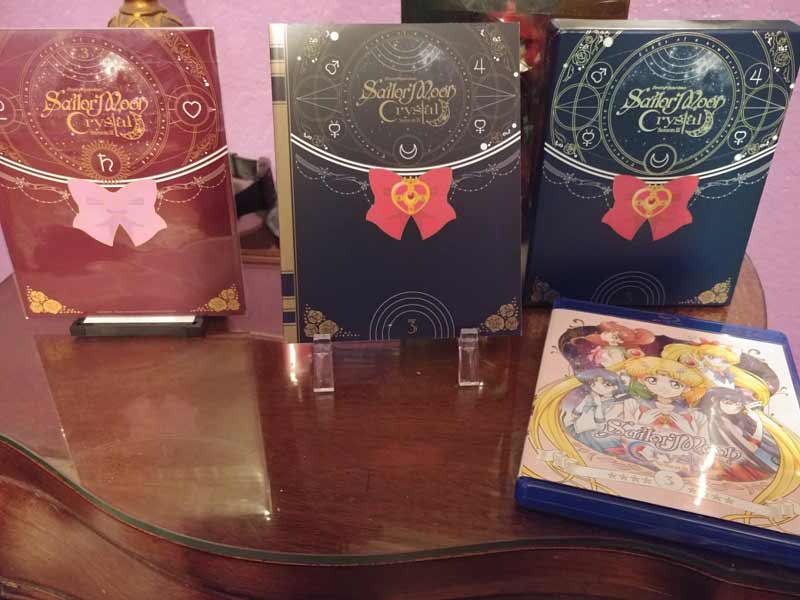 Overall, the Sailor Moon Crystal: Season 3 box set delivers a complete experience on Blu-ray and DVD. The extras packaged are high quality, on semi-gloss paper, and provide an insider look into production, and still looks visually appetizing. As one of my favorite arcs from the original manga, it was fun to see Koei Animations bring the arc to life once again.