If you are no stranger to the gaming industry, you know this week was the Electronic Entertainment Expo otherwise known as E3. It's an annual video game conference and week long event showing off the hottest and newest video games and hardware. This year's E3 has a great start as the big three gaming company leading the way, Microsoft, Nintendo, and Sony had press conferences showing off the most anticipated games the world been waiting for. Coming off from of a very successful E3 last year and leading the console wars with 20 million PlayStation 4 consoles sold world wide, Sony was still ready to prove to the world why it's still the best and should be the only place to experience all your entertainment needs.
---
The Last Guardian was one of the most anticipated games of E3 after numerous appearances at Sony press conferences. This kept fans hoping the game would still be released. The  Last Guardian was first shown off back in 2008. Since then with every passing E3, gaming fans wonder if the game was ever going to come out. Sony slowly hinting the game was still in development and not to worry.  Well six years later and a new generation of consoles, Sony kicked off this year's E3 by releasing gameplay footage of The Last Guardian  running on the PlayStation 4 and giving it a release window to finally put the rumors to rest if was coming out or not. Watching the game run in stunning HD graphics and seeing a boy and his giant companion melted the hearts of gamers everywhere. They finally felt the relief that its finally coming. Hats off to Japan Studio and Team ICO for sticking with this one and the fans who never stop believing in the game's release.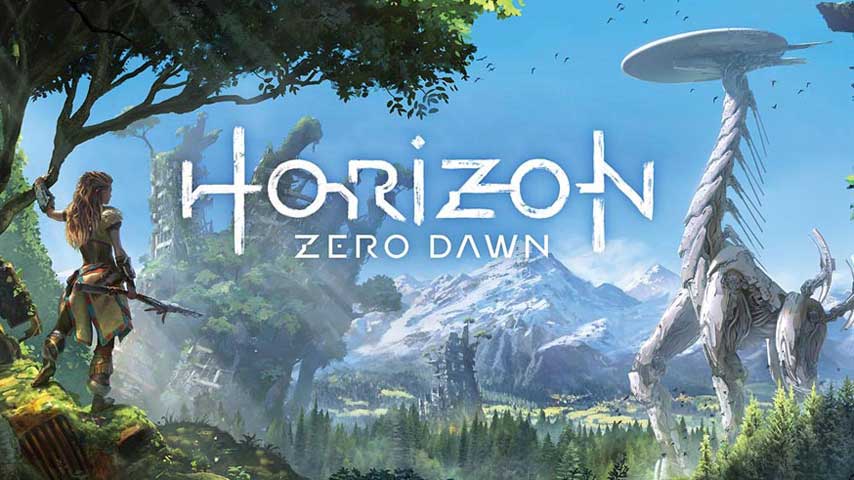 A long time Sony studio known for the Killzone series, Guerrilla, unveiled their new IP Horizon Zero Dawn. Sony fans knew Guerrilla had something new to show but probably would have never guessed Guerrilla would come out with a third person survival adventure game.
Horizon Zero Dawn  looks to take place a few hundred years with a post apocalypse futuristic setting. The story follow young tribal female protagonists that helps hunts strange robotic dinosaurs in order to help every tribe survive.  The game looks intense when fighting giant  T-Rex mechs and battling for your tribe's survival. Once again Guerilla has out done themselves with pushing their skills by trying something new. This is one game you should definitely keep an eye out for, so look for more information in the next coming months as it get closer to release.
Next up at the Sony conference was Square Enix giving a little love to Sony by debuting the return of Agent 47. The Hitman series have been long running on the days of the PlayStation 2. Fans just can't get enough of Agent 47 with the satisfaction of silently killing off the your enemies in stealthy ways. Hitman will be on all platforms but the thing that makes the PlayStation 4 version special is that it'll be receiving unique contract missions first.  
Next up Media Molecule delivered yet another unique game different from any other game we seen yet. A game that could easily blow your mind when trying to understand what it is. The game is called Dreams. The game lets you sketch out crazy printing over a landscape canvas using objects and anything that your imagination can dream up. Instead of me trying to put it into words, it's best you experience the breathtaking trailer for yourself.
Sony and Activisons relationship just keeps getting better and better with the announcement that Call of Duty  DLC will be released first for PlayStation owners. Bungie showed off there long await DLC expansion pack known as The Taken King. It will be out this September 15, 2015.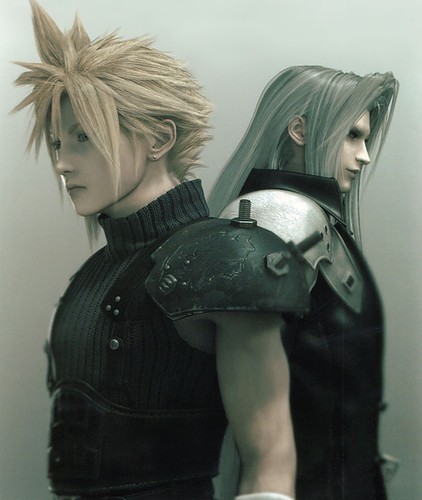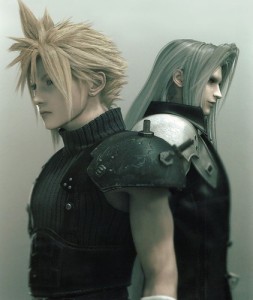 Next was probably the one of the biggest pieces of news to come out E3 and the most jaw dropping announcement yet. It is arguably one of the greatest RPG ever created. Sony had the opportunity to announce to the world that Square Enix has finally decided to remake Final Fantasy VII. Cloud, Tifa, Barret, Red XIII, and the one of the most bad ass villain ever created, Sephiroth  get to return once again in a whole new generation of consoles. New gamers are lucky enough to experience one of the reasons why a lot of us love RPGs to this day but now with a major face lift. It surprises me that this secret didn't get leaked months before the conference. Even though the trailer doesn't show much or gameplay for that matter, just the sheer excitement knowing its real and in development gives me goosebumps all around.  Check out the trailer below.
Kickstarter is gaining more and more  popularity through the US, helping small company get crowd funding for their projects. Japan has taken notice of Kickstarter success stories and how older series are being revived through the site.  Legendary developer Yu Suzuki started a Kickstarter campaign for Shenmue 3 during the press conference.  Check out the campaign video below. The Shenmue 3 Kickstarter is looking to bring in over 2 million dollars to fund the game, which made it already achieved in its second day.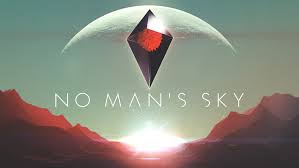 Have ever wonder what the mystery of the universe hold? Do you enjoy exploring new place and strange lands? Do you enjoy the beautiful sight of space and all the glory it has to offer? Well look no more because No Man Sky delivers every thing I just mentioned above. Watching the trailer to this game makes it seem like there just no end  to this game. There are the possibilities of encountering planets that nobody ever been to or finding new life forms to scan with your gun. No Man Sky is one Sony's most anticipated games to be release and a small demo below just shows off the massive scale you this game. It looks pretty intimidating but I'm yet curious too see what each planet has in store. It's one of the games I am looking forward to seeing and you all should definitely keep it on your radar.

Like the trailer says " It's got trading, fighting, exploring, survival, and it's a huge game." What's not to love about all those things?
With the future of gaming heading to the VR space, everyone got there a taste of Project Morpheus. Sadly there wasn't a lot of information at the press conference but they did mention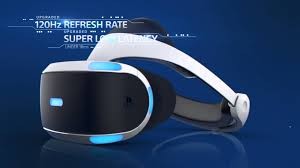 a multiplayer first person shooter game coming by the name of RIGS:  a 3 vs. 3, e-sports-style entry in the world of VR. It's developed by the guys over at Guerilla Cambridge. 
As mention earlier in this piece, a new partnership between Activision and Sony will bring all future Call of Duty content first to PlayStation 4. Going forward all new DLC, such as map packs, will come to PlayStation first.  Even though it bugs me a little that Activision  jumping to the winning console, I am sure it makes PlayStation 4 Call of Duty fans happy. They'll finally be shown some respect as DLC content has been hitting the Xbox 360 first for years now.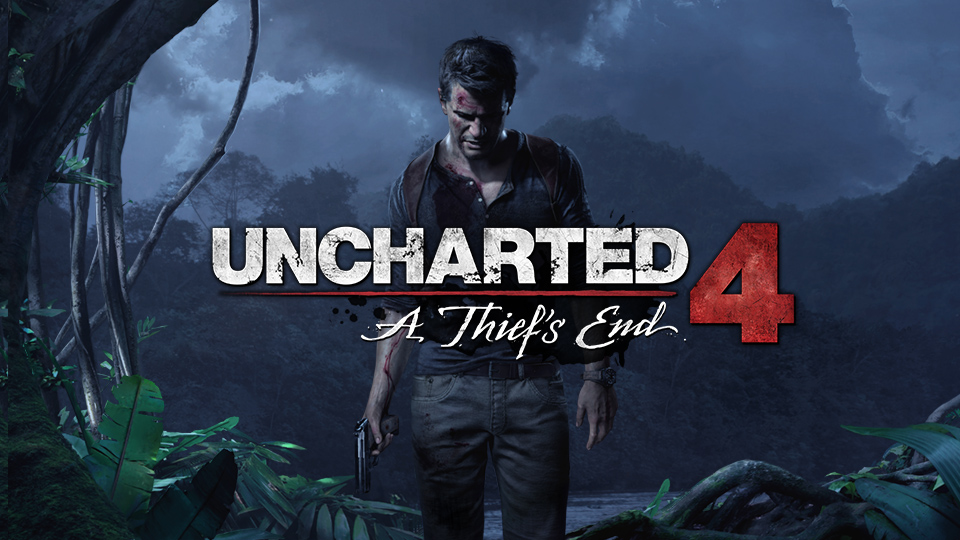 As the Sony press conference starts to come to the end of it presentation there still hadn't been any mention of  Uncharted 4: A Thief's End. At the end the light dims…and then lo and behold: Nathan Drake's and Victor "Sully" Sullivan's voices began to talk and a demo start up with Nate and Sully making there way through a crowed market. From there the demo being showing Nate and Sully walking to an all out wild gun fight through the streets of the foreign lands they were roaming about. Throughout the demo Sully and Nate are caught in a crazy car chase scene while ducking and covering from an armor truck firing bullets.  Uncharted 4 is shaping up to look like everything I love about the Uncharted series and more. I am definitively looking forward to playing Uncharted 4 in March 2016. Check out the trailer below.
https://youtu.be/jMaAbWV935M
Sony's press conference this year wasn't quite as high energy or took many shots at Microsoft like last year's E3 conference. Sony, however, had huge gaming announcements. There was a nice steady pace to the conference.  If I were to grade Sony's press conference from A+ to F-, I would have to get it a solid B+. A lot of the games in the conference we heard about prior to E3 had a little info leaked beforehand. There were a few surprise like the Final Fantasy VII Remake but overall it was a great showing of games. The show never felt like it was drifting away from games and gamers. Good work, Sony!